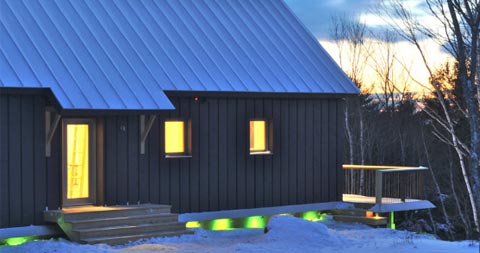 The BrightBuilt Barn is a beautiful, Net-Zero prefab home located in Rockport, Maine. The goal behind this unique prototype is to raise awarenss about energy use, sustainability, new building methods, and open source collaboration.
What does Net-Zero mean? It means that the BrightBuilt Barn home will generate more electricity over the course of a year than it uses. LED lighting around the base of and inside the building are programmed to run in colors depending on the level of current energy use in the barn.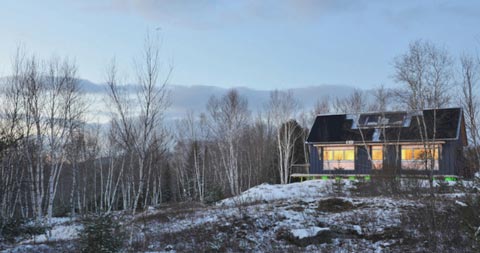 Currently used as a single level working studio with additional loft space, this 700 sq. ft. prefabricated home can be reconfigured as one or two-bedroom units and combined in multiple configurations. With super Insulation and extreme air-tightness this prefab home requires no furnace, even in Maine!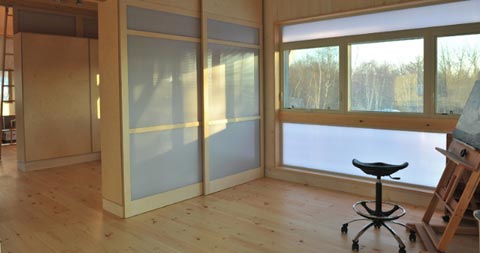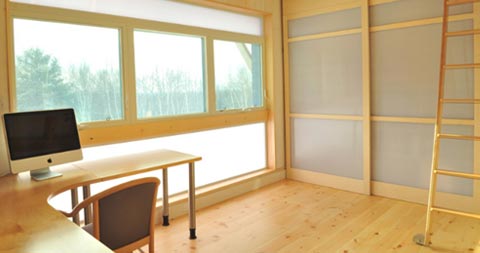 BrightBuilt Barn prefab studio plans: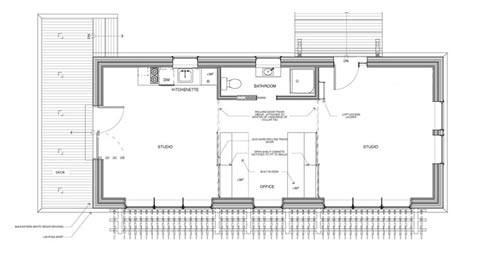 BrightBuilt Barn prefab home plans: