Farm houses have a charm that's admired and desired. This modern version designed by Plan Bureau delivers the vibe of a restored barn without all of the surprises. Conceived as a nearly 900 sq.m. two story home, the brick and wood clad volume is classic in form. In fact, both buildings are classic rectangles with gabled roofs.
The home is connected to the gym and pool building by an elevated bridge that protects the ground level walkway. The bridge itself is built of modern timber posts and beams. Each end is transparent with glass walls and the center is a horizontal timber lattice. Its presence defines a courtyard between the two structures.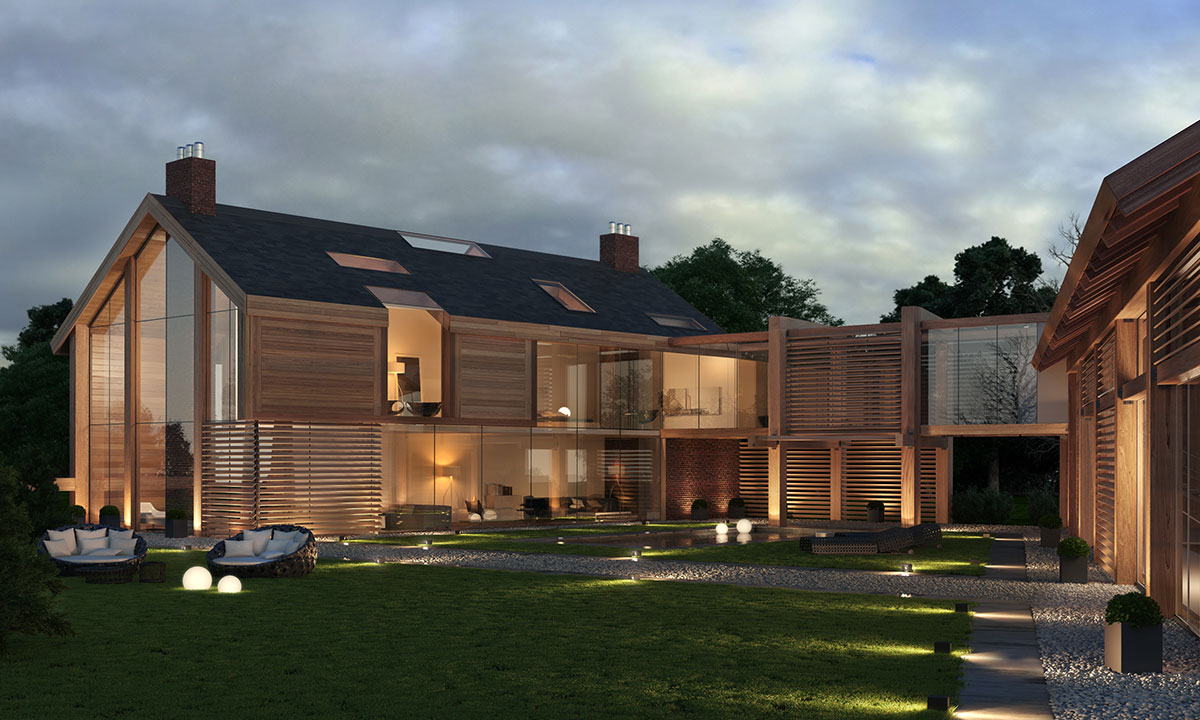 The depth of the roof framing is traditionally revealed on the exterior. Yet at one side of the home, the gable extends to the ground, creating a covered terrace and open framing at grade for growing vegetables and vines. At the gable end, a two-story glass wall fills the interior with light. Immediately inside is the double-height living area. Just over one-half of the main floor is comprised of the shared space for family life. The remainder is a private office, stair, storage, bath, and utilities.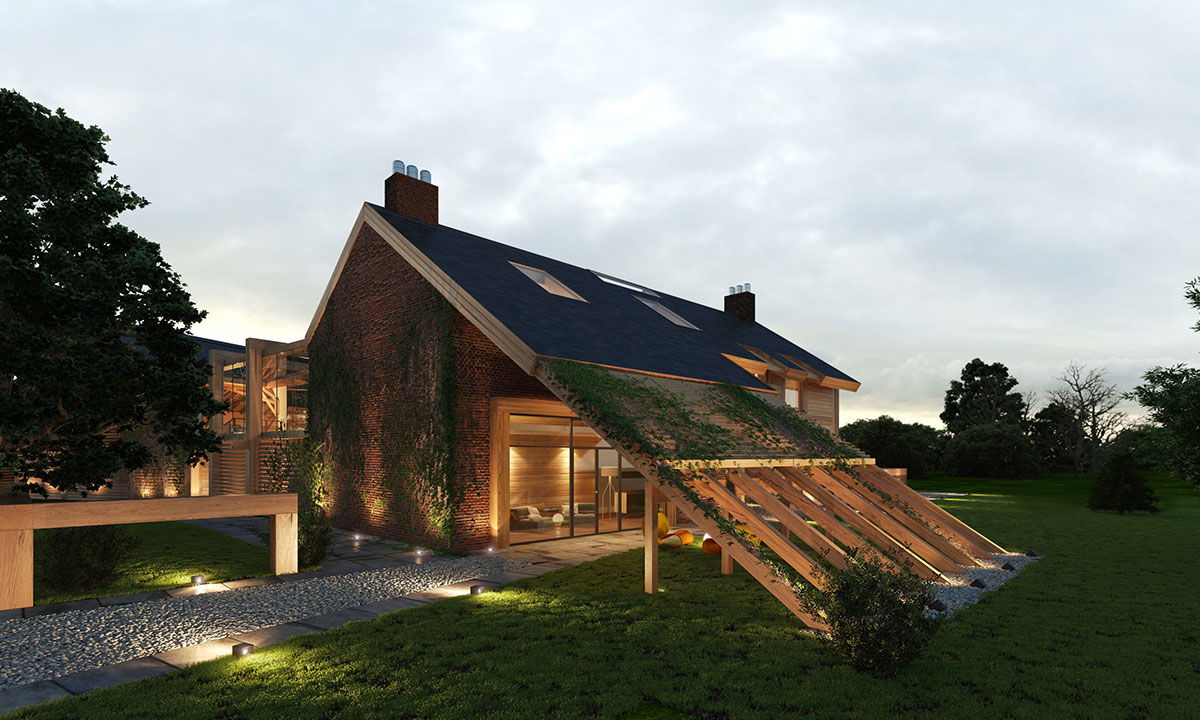 Four bedrooms and three baths and wardrobes fill the upper floor. The main suite sits back from the gable end glass wall yet enjoys the softened day light through its secondary glass wall. Floor to ceiling side windows wrap up in to notches in the roof and sky lights double the interior day light.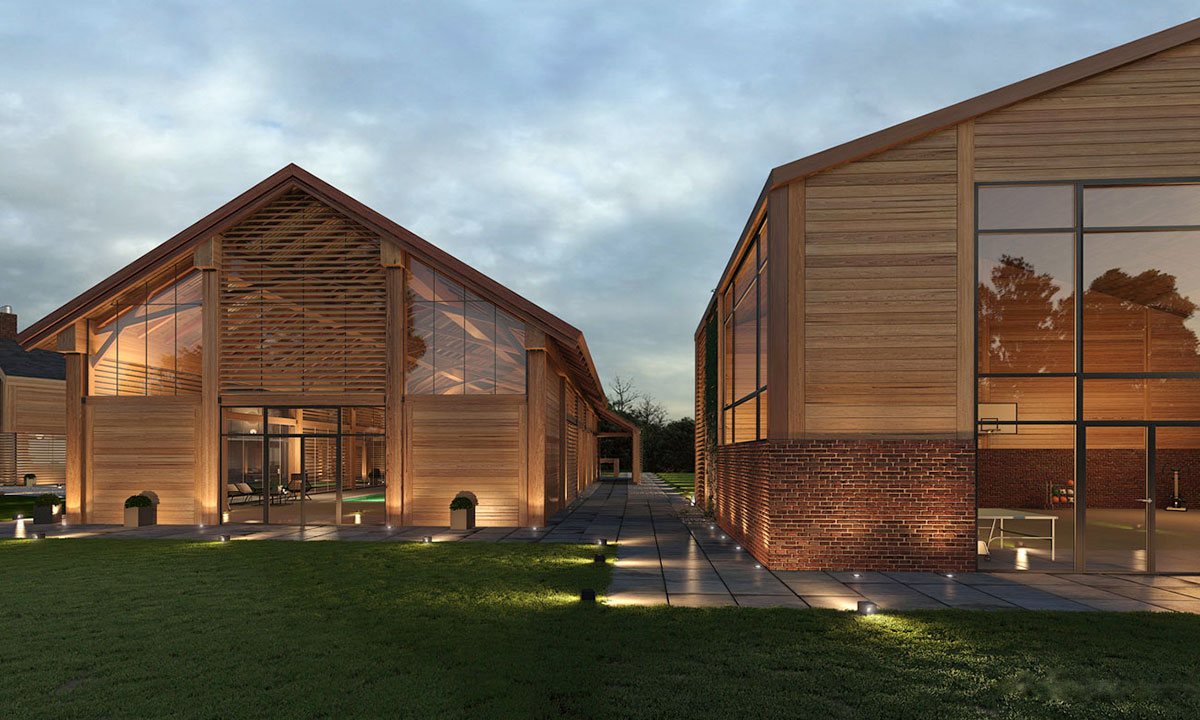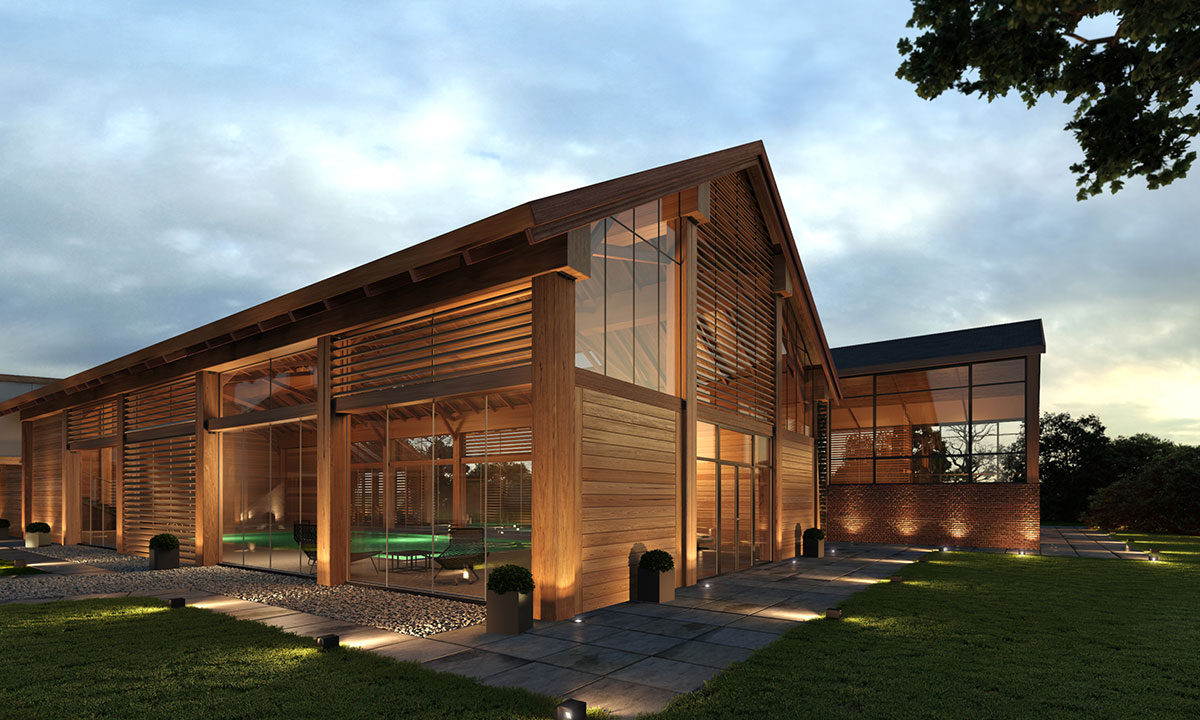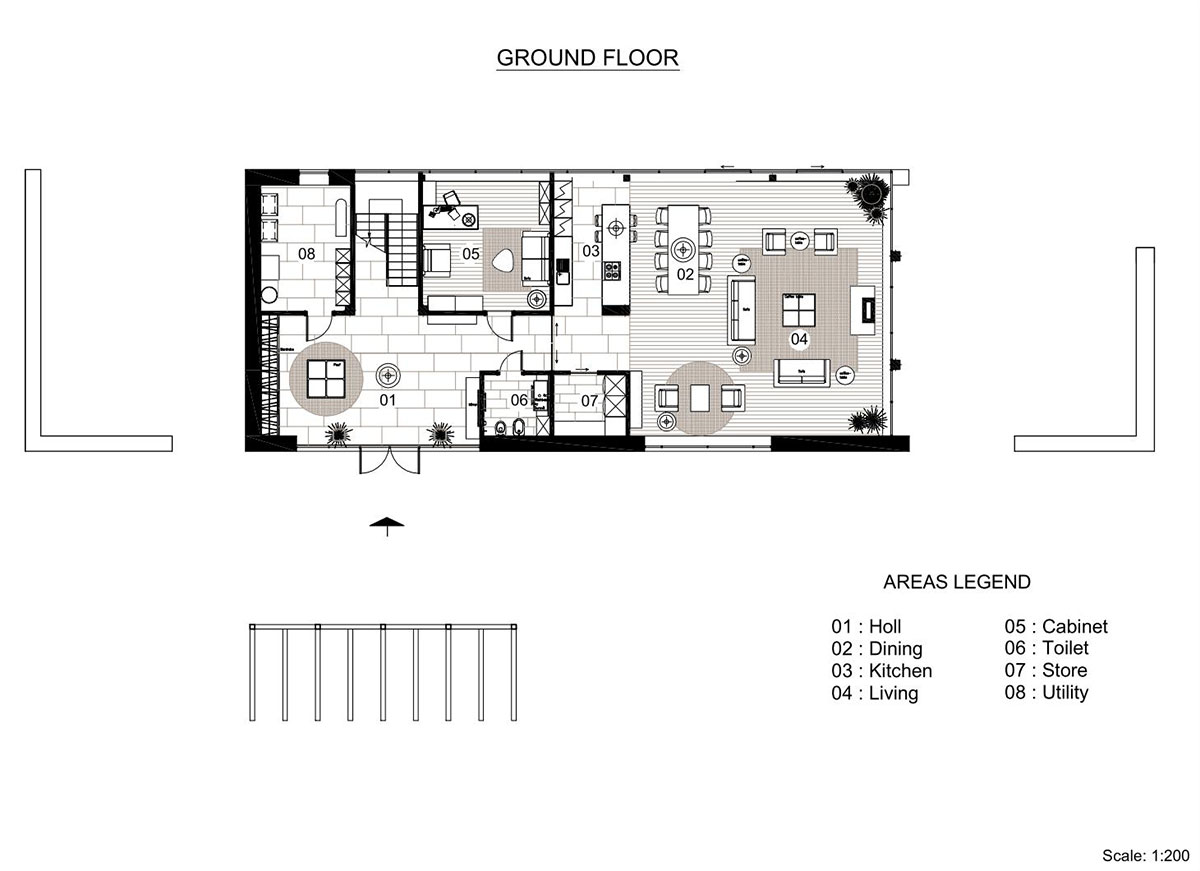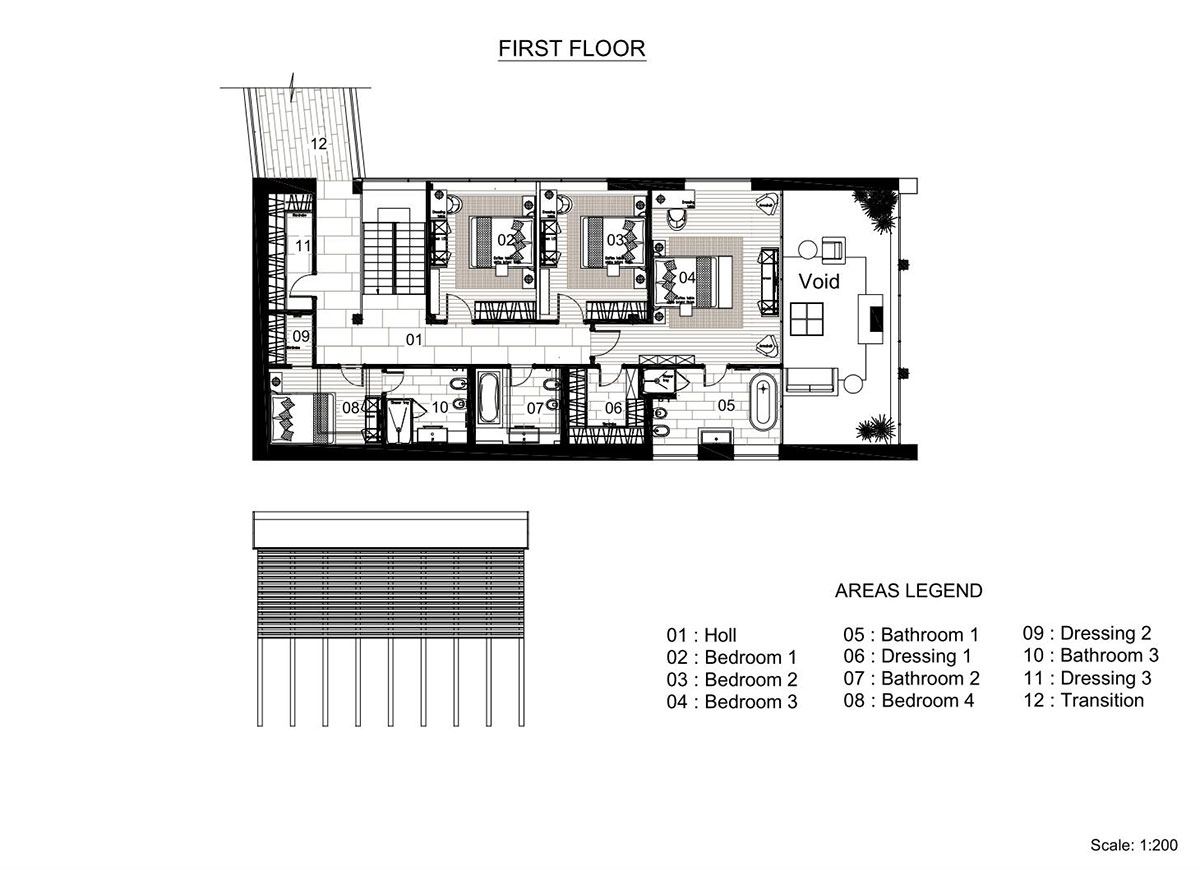 Architects: Plan Bureau
Photography: Anna Marinenko, 3d renderer