In the Cascadian foothills, a three bedroom cabin retreat nestles in a sleepy valley. The former working barn appears to have always been a home. It seems as though it was continuously well maintained and perhaps the owners just popped in a few new lights and doors. The truth is that the retreat is the result of a meticulous attentive restoration by Seattle-based mw works.
This is a project of my dreams, a space of perfect proportions, and exceptional natural surroundings. The raw and exposed timber roof, walls, and floors humbly share their history. Doors and windows, many of which were re-purposed or purchased from salvage yards, are placed for spectacular views. Some door and window sizes and function give away their real age! A new wall of wood is the shiny youngster who seems to want to mellow quickly to fit in.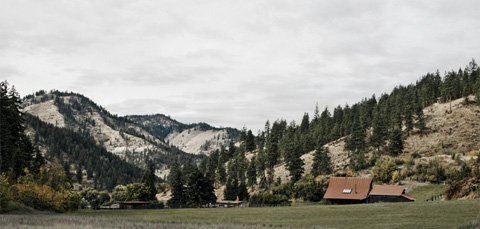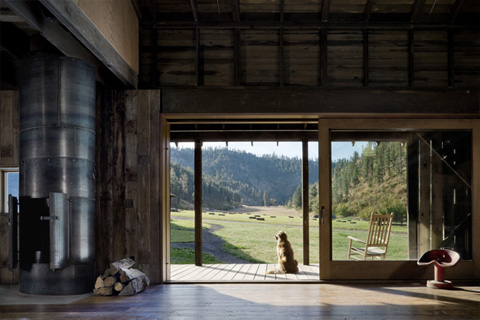 Where new elements are added, such as the steel and wire grid stair rail, they are in character with the humble, even industrial, simplicity of the barn. There's even a wall created from apple boxes found on the property.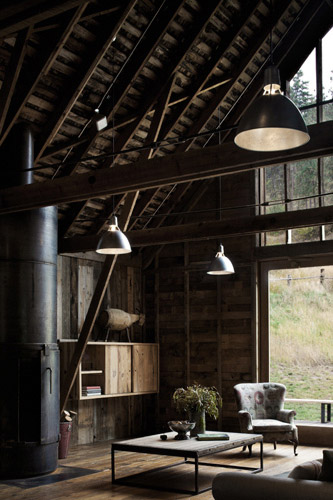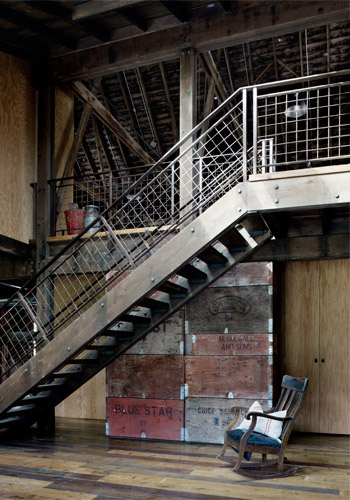 Furnishings are plain and their colors appear to have faded from providing years of comfort around the enormous steel wood burner. It's as though time has stood beautifully still in this well-loved retreat.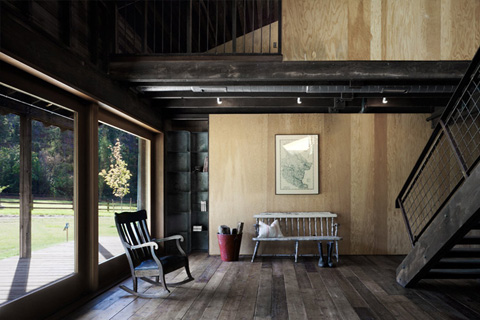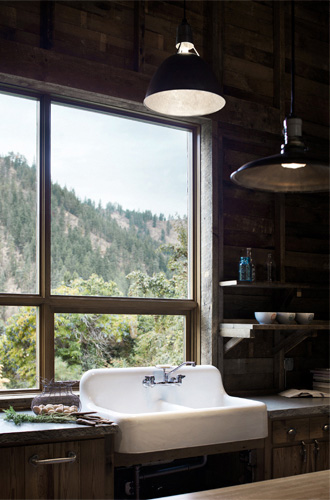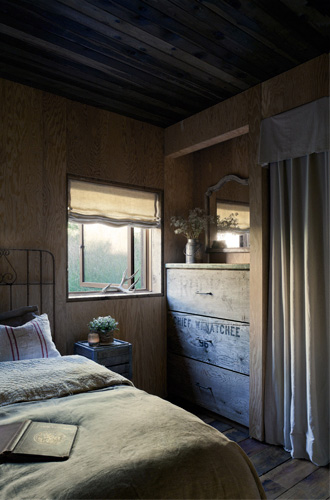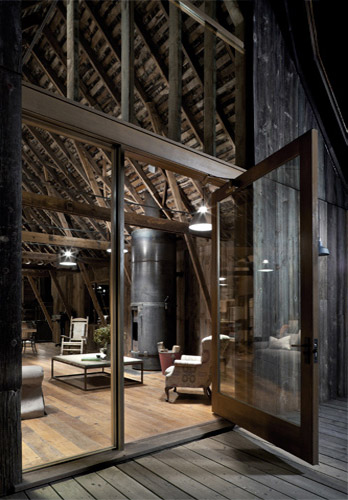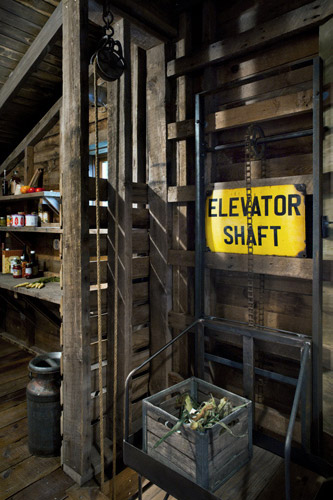 Architects: mw works