Lying among farmed fields in Faro, Sweden, this classic gable shape cloaked in larch pretends to be a barn. Its massive sliding wooden doors and rolling shutters are part of the charade. But step inside and you'll see a home with modern comforts and the lofty advantages of an old barn.
At the entrance you can slide back larch covered doors on both sides creating a vast corrugated metal covered veranda. In summer I imagine the owners spend most of their time here. I'm intrigued that the larch boards on the gable end wall are separated allowing additional light and breezes to enter. This concrete veranda opens to the home through tall and wide sliding glass doors, creating varying levels of shelter.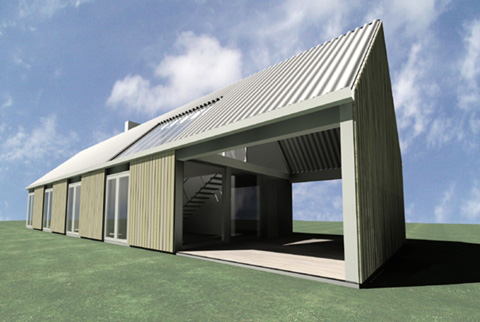 Day light varies little through the house as three sky lights and an upstairs deck inset in the gabled roof spreads light inside the loft. Every opportunity has been taken to add daylight with minimal wall and roof openings. My favorite is the addition of windows tucked under the roof and overlooking the entrance veranda.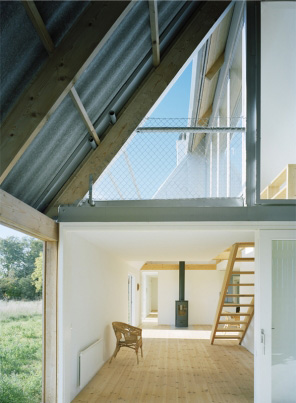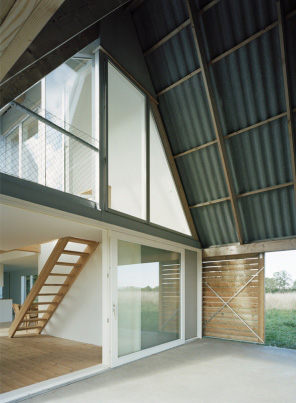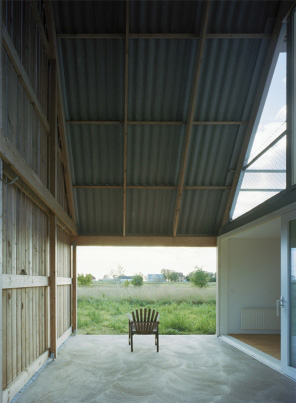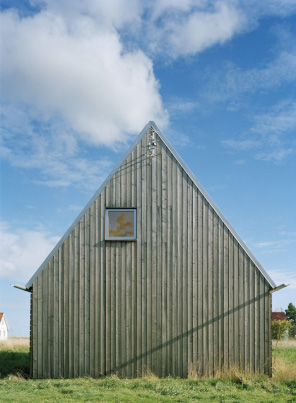 In great contrast to the rough hewn nature of ancient farm buildings, the interior is white and fresh. Dining, living, and kitchen occupy the main floor. Wood floors and a simple open wood stair add warmth and subtle contrast. The partial loft for sleeping and day dreaming is lined with open wooden book shelves.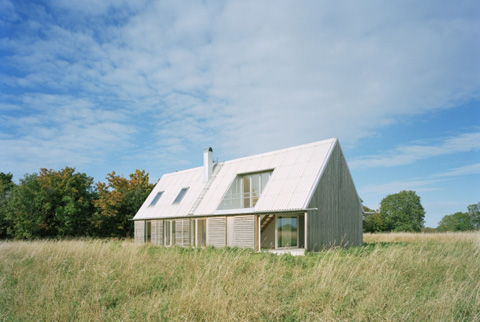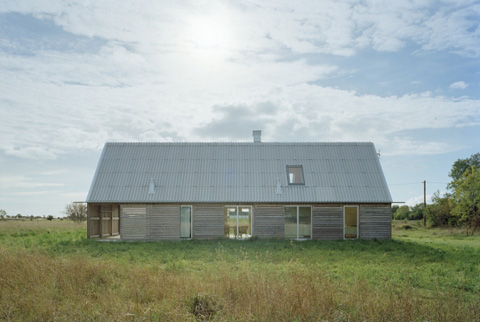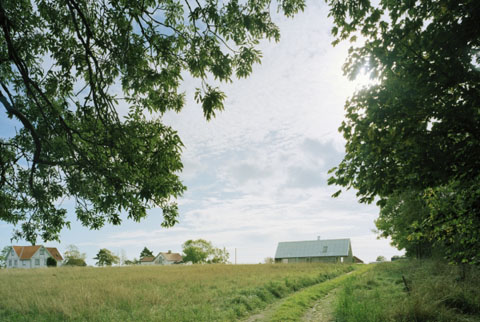 Architects & Photography: Larsson Lindstrand Palme Arkitektkontor