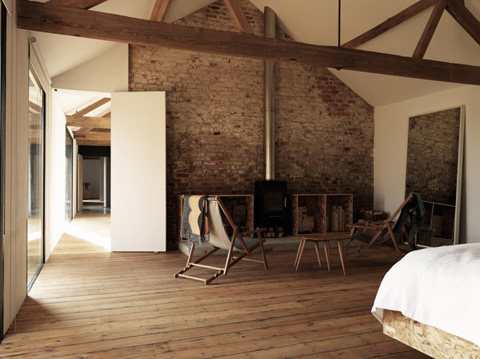 The office of Carl Turner architects in London had a triple role when working on the Ochre Barn, situated among a beautiful agricultural backdrop in Norfolk. They acted as architects, project managers and main contractors and brought to new life a multi purpose building which houses a retreat, a studio space and a private residential accommodation. Inspiration, joy and relaxation are fused together in this quite intriguing barn renovation project.
In order to maintain the industrial character of Victorian buildings, they have been treated as if they were externally listed. All the original, existing openings have been kept, while they have acquired new, sliding glass doors.
I'm always attracted to exposed brick walls; combined with glass vertical surfaces, an interesting play between light and shadows is created, while the bricks' rich texture contradicts the sleekness and transparency of the glass, which allow plenty of light inside, bringing also the beautiful landscape in.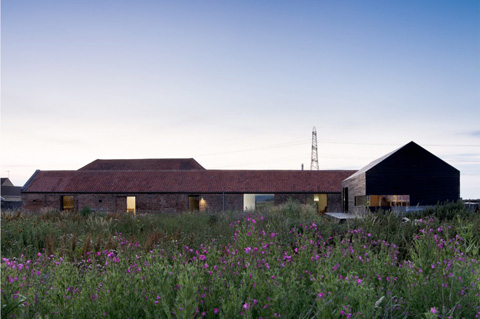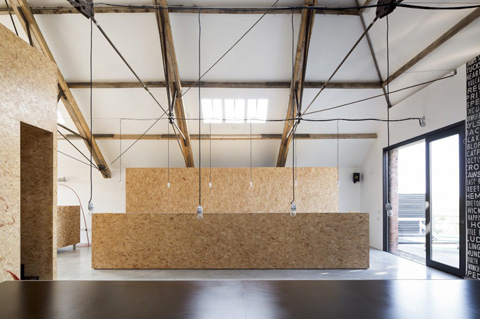 How cool is this lounge unit, where small built-in spaces provide storage for much needed books and magazines. Everything has been laid out before hand – mattress, pillows, reading lamp, and a cozy blanket – all prepared for a lazy afternoon relaxation.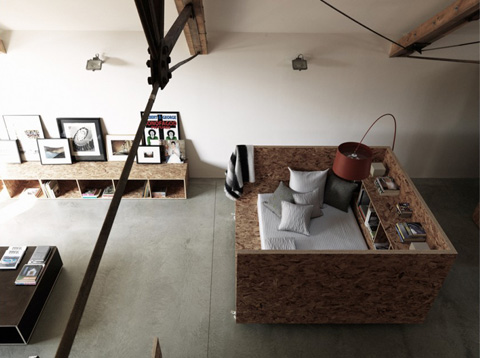 Internally the large open spaces have been kept. The architects took advantage of that factor creating buildings within buildings in order to define individual spaces. The exposed beams holding the roof, the untreated wooden floors and the weathered exposed bricks set the mood. Simplicity and minimalism are the main attributes to be given to this project which has been featured on Dwell magazine and The Saturday Telegraph.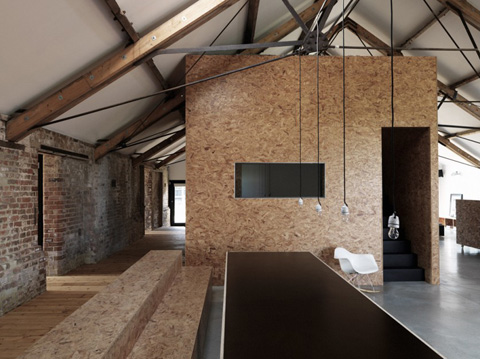 Architects: Carl Turner Architects
Photographer: Damian Russel