If anyone asks: "where were you raised, in a barn?!", you would be very happy to reply that this was in fact the case – if the Historic Barn Renovation was the barn in which you called home. This 1900's barn original has been used over the years as a horse stable, a garage, a guesthouse, and now a small, beautifully renovated home by architect Heidi Richardson.
Sitting alongside the old NW Pacific Railroad this home has a history all its own, but a future of unmapped potential while sitting pretty with it's modern interior upgrades, and playing it's historical part from the exterior.
Having recently sustained substantial water damage, a complete renovation was necessary within it's walls to revive the home, including a reconfiguration of the upstairs living area, offering 2 bedrooms and a loft in which to slumber.
With exposed trusses, old-school schoolhouse lighting, a kitchen and bathroom boasting of a wood-clad service cube, and modern large-slate grey wood flooring, this barn cleans up like a manner made for the upper echelon – without any of the stuffy nature that might go with such a dwelling. So "raised in a barn" you ask? Don't mind if I do!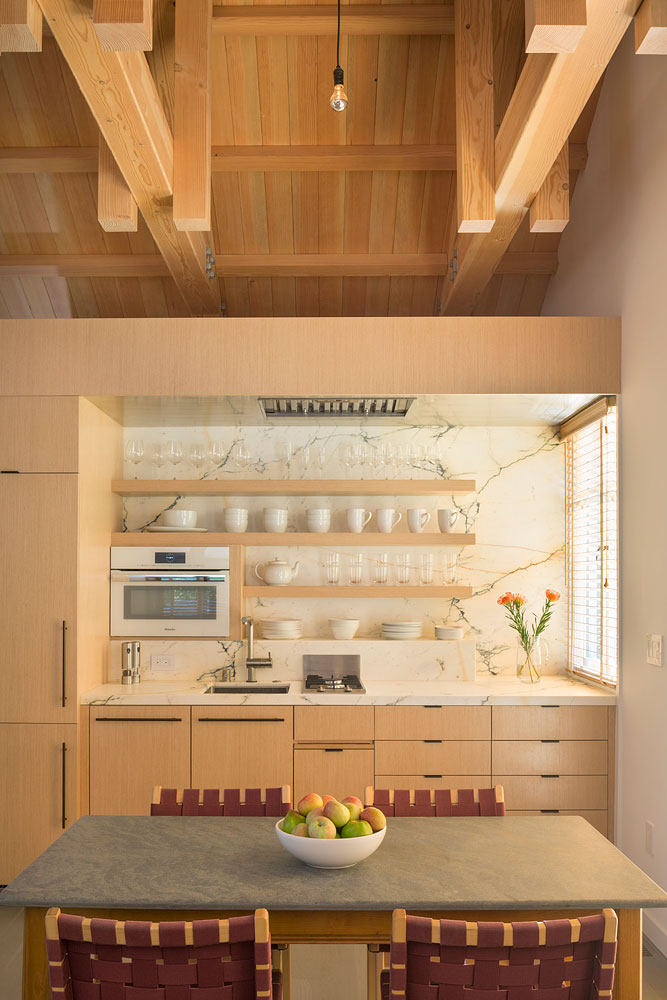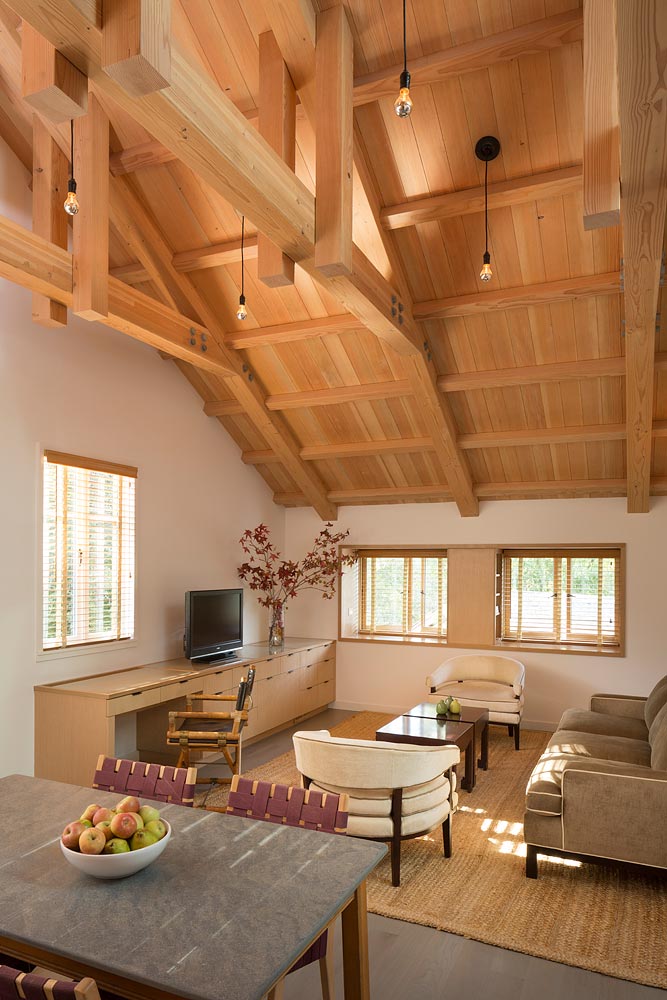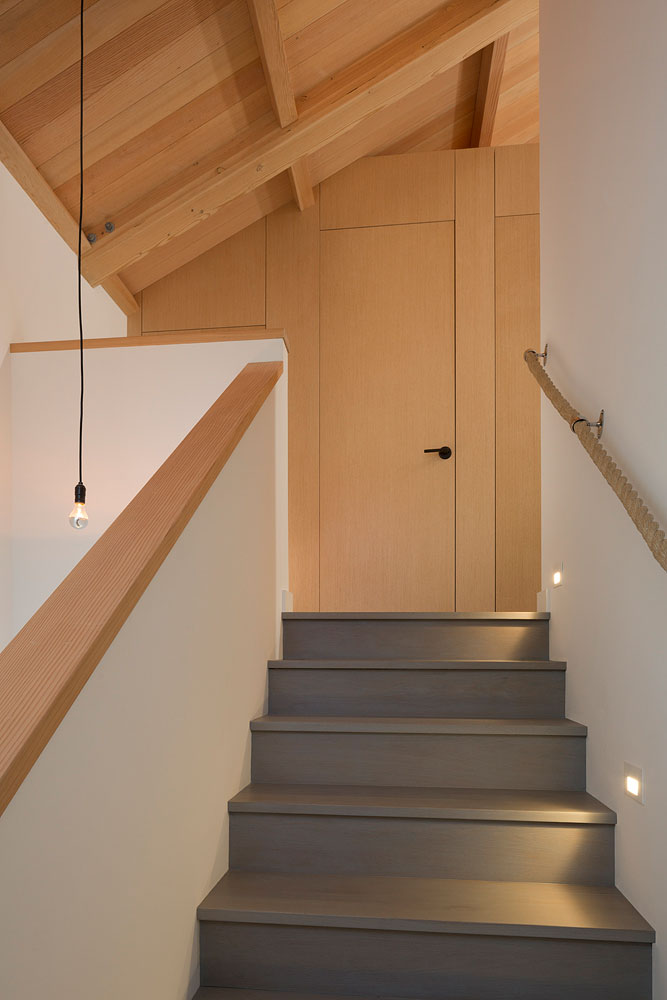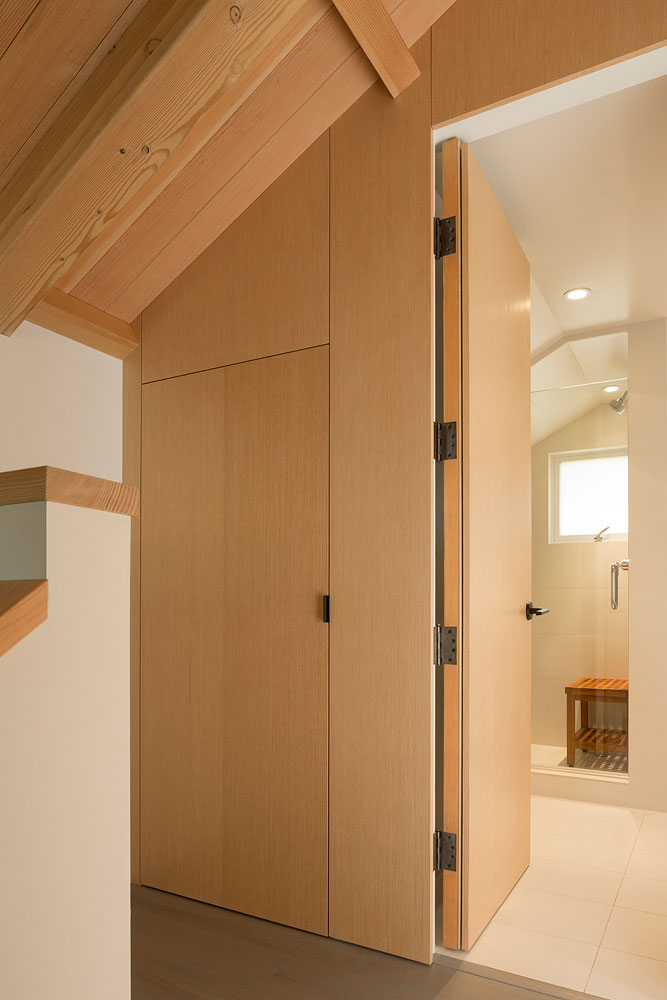 Architects: Richardson Architects
Photography: Jeff Zaruba