Located on a 160 acre homestead in the San Francisco Bay area, the Hupomone Ranch champions contemporary architecture flair while maintaining a traditional sense of formal composition and vernacular. It is a 'ranch house' in every sense of the term, made to look like an old barn with a modern facelift and promote sustainability reflected by the expansive farm it rests on. Turnbull Griffin Haesloop architects have given the client exactly what they wanted: a modern ranch style house that doesn't dare sacrifice style for tradition.
If you look at the Hupomone Ranch House straight on, there isn't much that separates it from any other whitewashed wood barn you've ever seen. There are centered, symmetrical sliding doors that rest under a two-tiered hitch roof with a small rectangular window placed as if it's hanging by a rope from the peak.
However, if the opening paragraph is any indication, this isn't just any old barn house. The barn doors slope open wide to reveal a wall of glass separating the main living space from what one could call the front porch. From there you'll enjoy interior views all the way up to the roof framing – a pseudo double height space flooded with light from a series of skylight slits at each of the primary walls. At the back end of the volume is a straight run stair that terminates at a lofted vestibule leading into the bedroom spaces.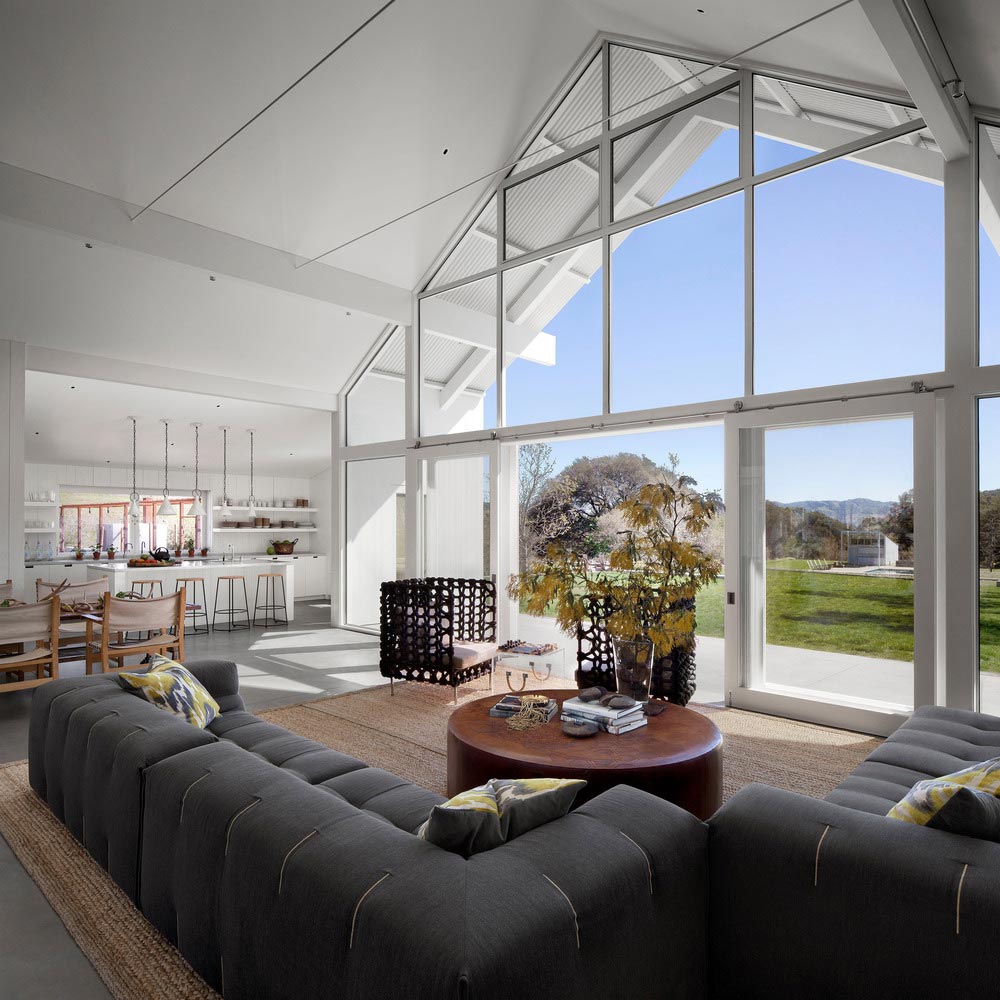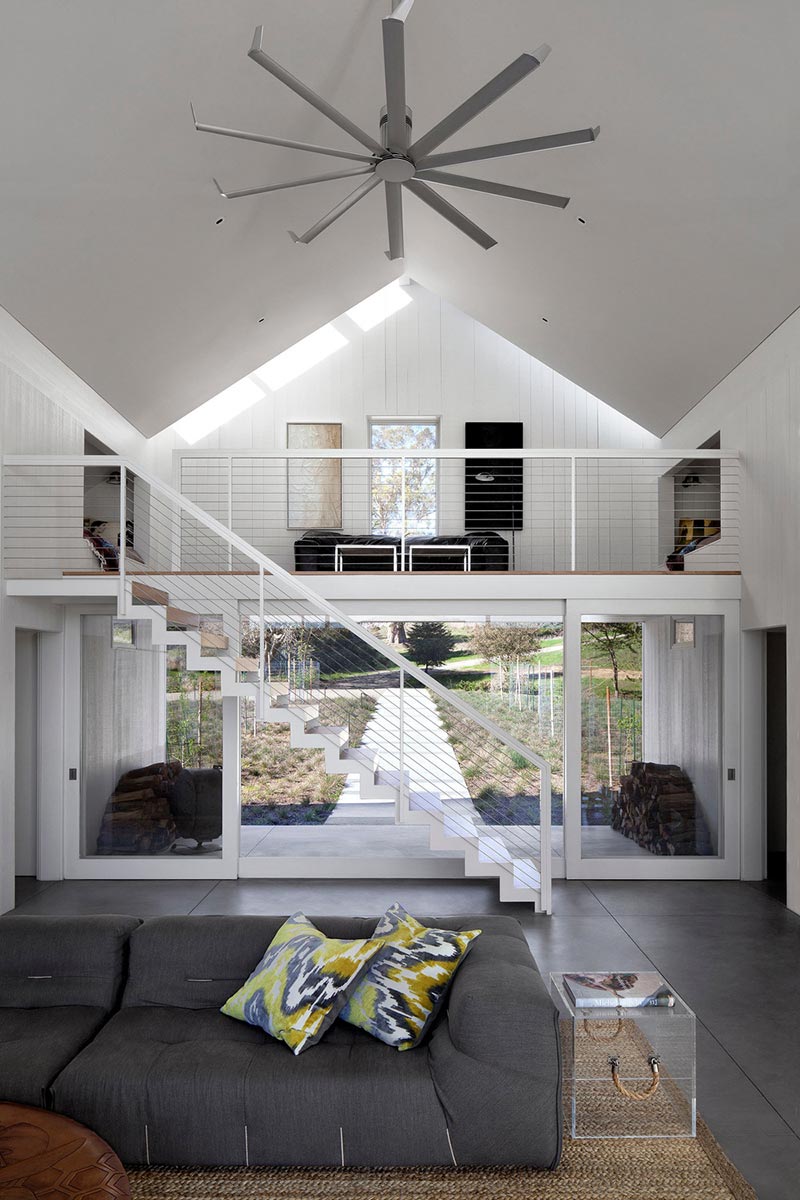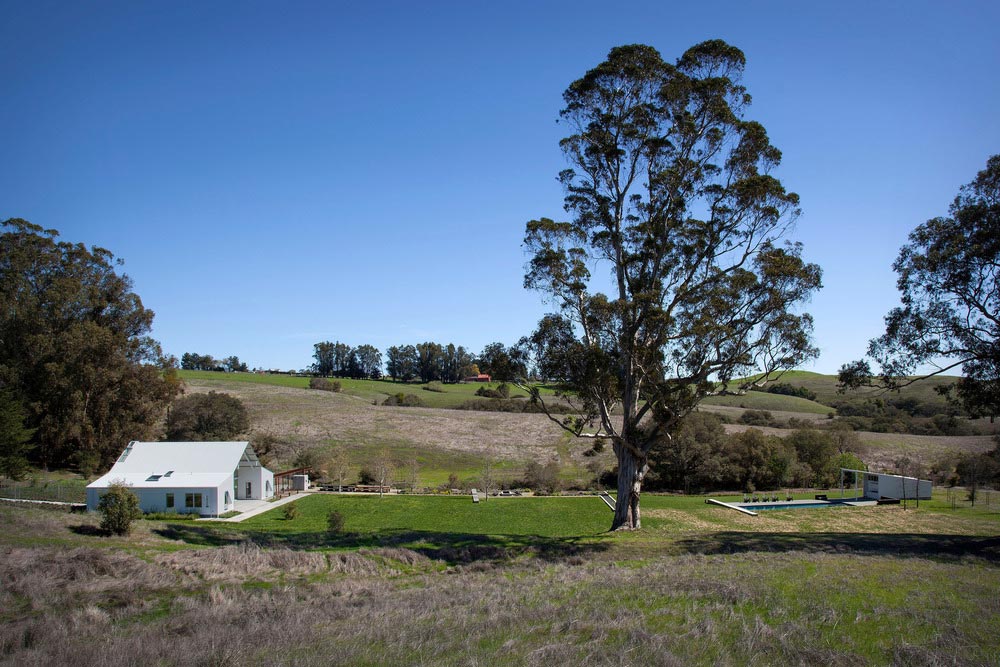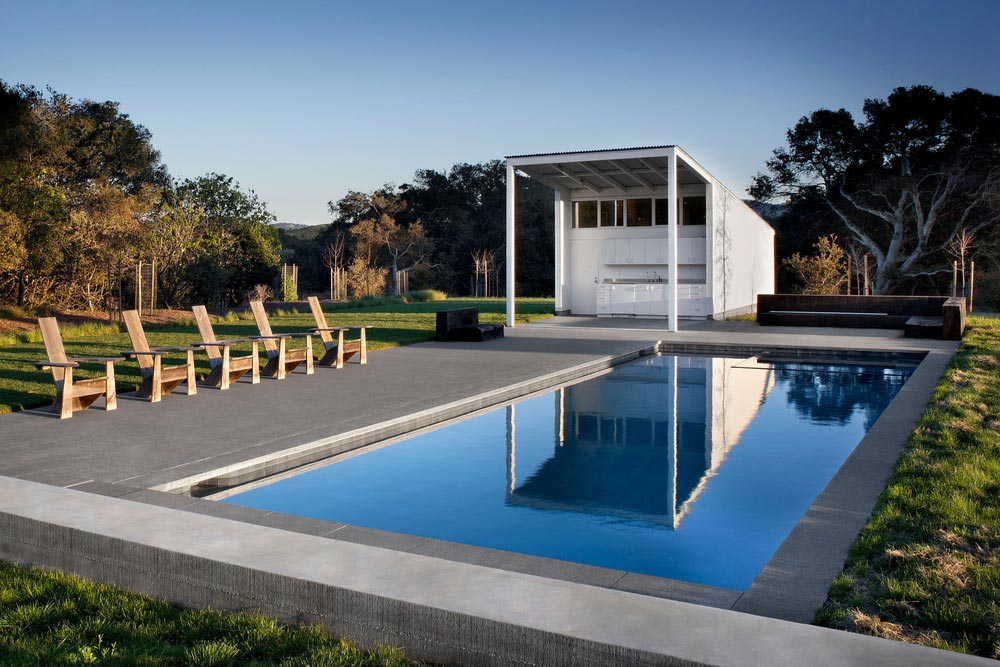 An equal set of sliding barn doors open at the back, providing a clear view through the entire house that gives the experience an unparalleled sense of transparency and fluidity. Everything is white aside from a few wood accents and a dark grey exposed concrete floor. The uniformity in material complements the brightness provided by an abundance of natural light and air, and provides an ample frame for the serene country views that permeate all around.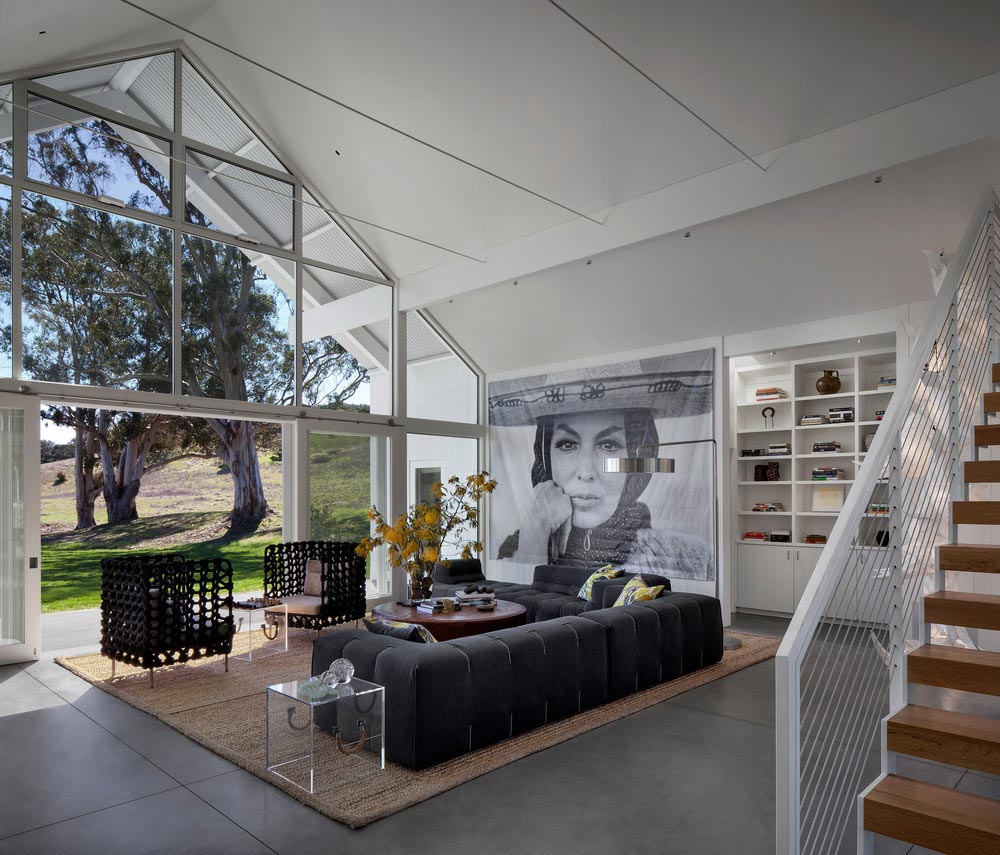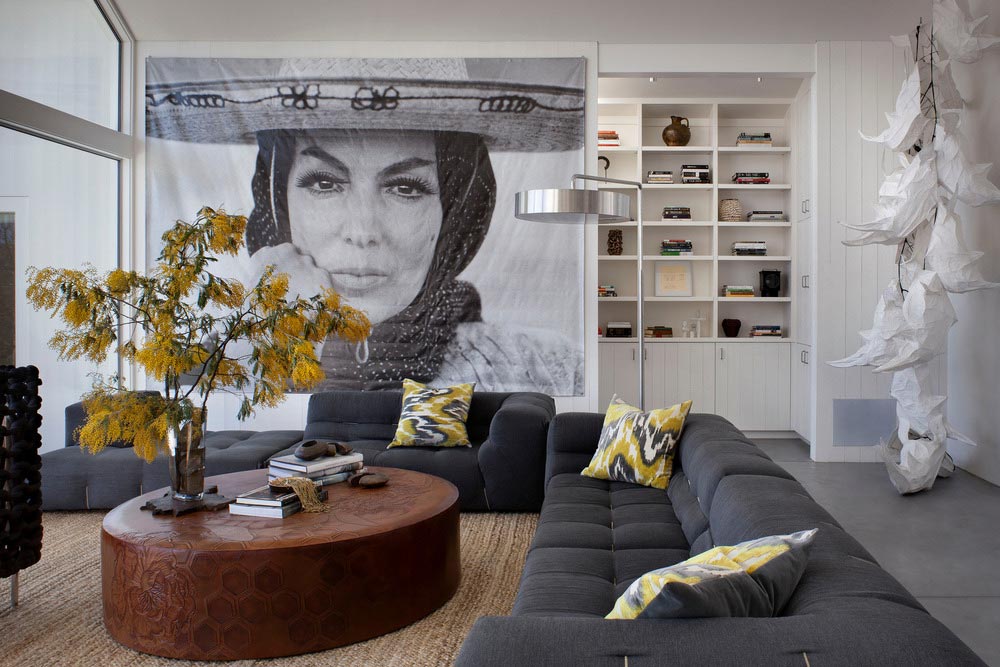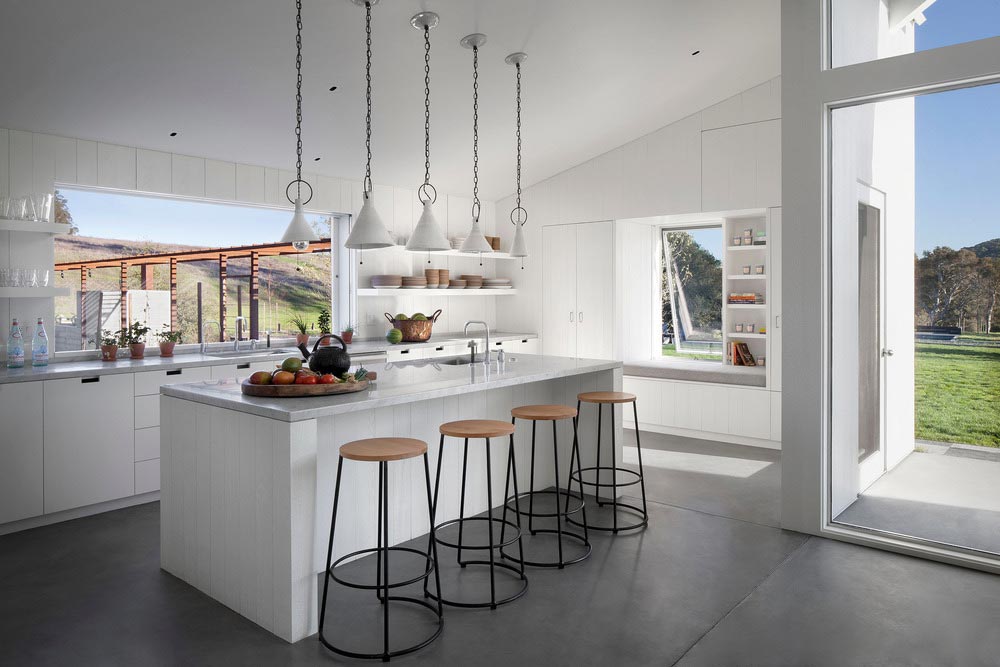 The Hupomone Ranch House gives all other barn-inspired modern architecture something to strive for. This isn't a cheap reproduction with a few new appliances thrown in – this is a ground up reinvention of a tired but cherished architectural style, and it leaves an unforgettable stamp on whoever witnesses it.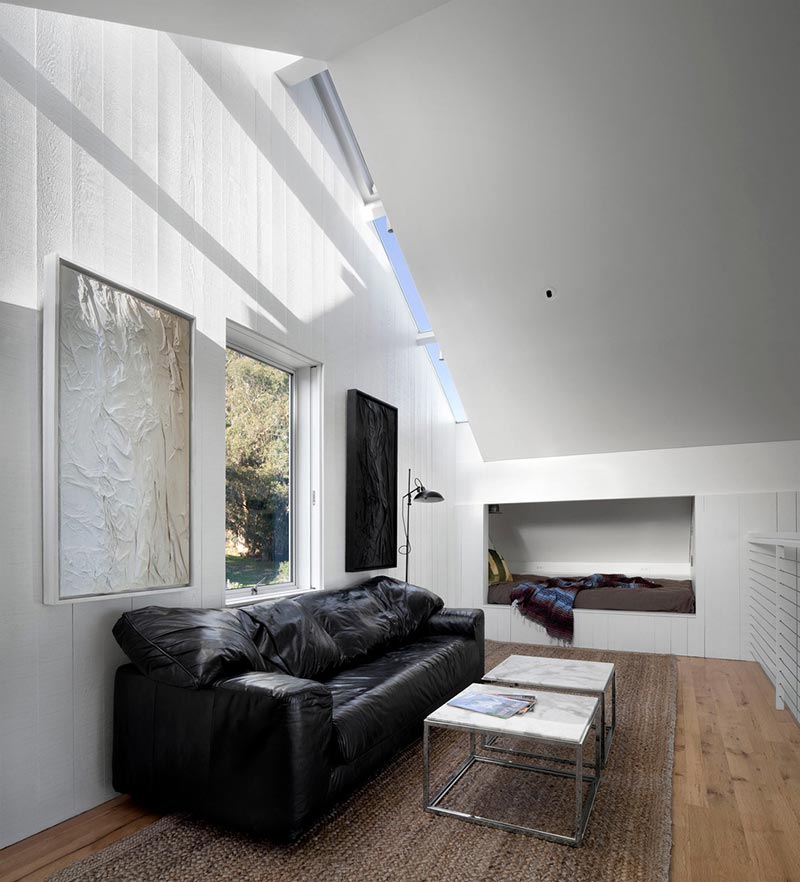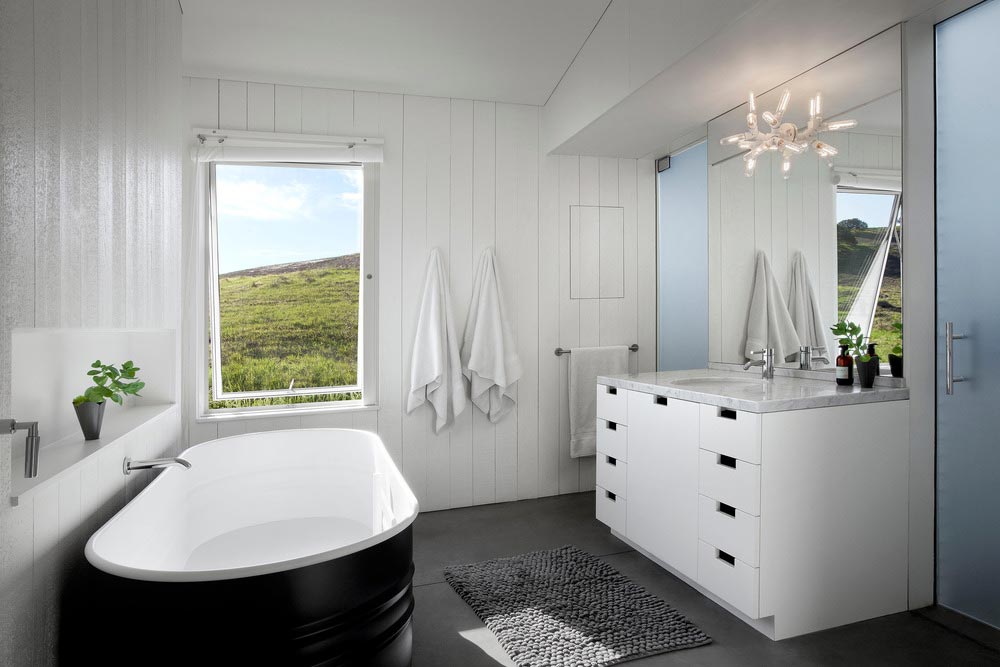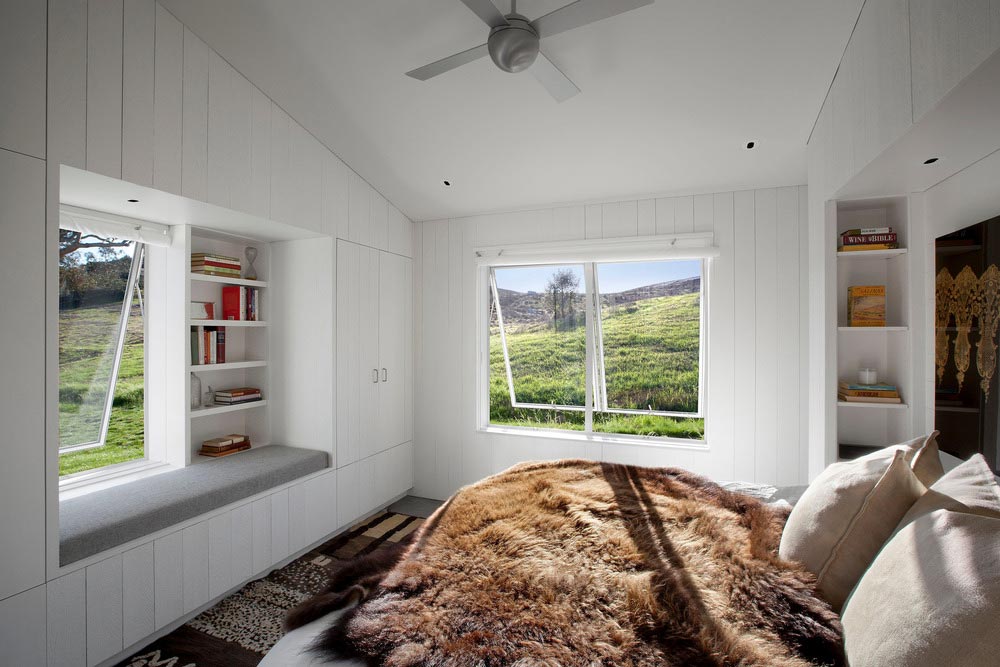 Architects: Turnbull Griffin Haesloop
Photography: © David Wakely