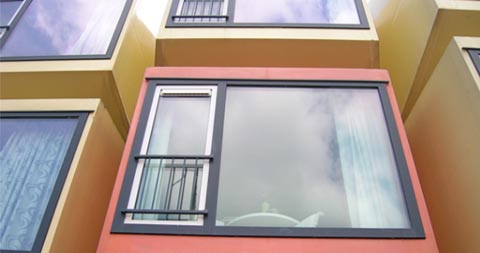 Spacebox is a modular, light weight prefab building system, which was established following a student housing problem in Utrecht, The Netherlands.
Each unit is built up with five composite panels with a very smooth polyester exterior finish and a unique structural angle allowing a vast window frame for maximum daylight.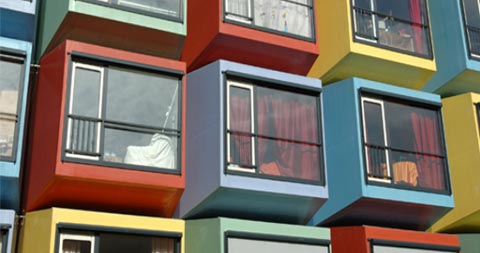 Suitable for semi-permanent and permanent housing solutions, these prefabricated homes are highly insulated as well as modular in nature, enabling horizontal or vertical combinations.
These colorful, box-like units offer a compact yet practical interior – perfect for on-campus housing, resorts, art studios etc.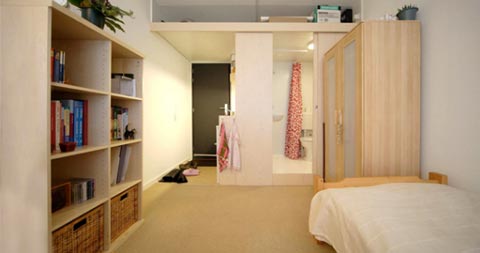 With fast production and assembly time, 10 units can be completed in a day.