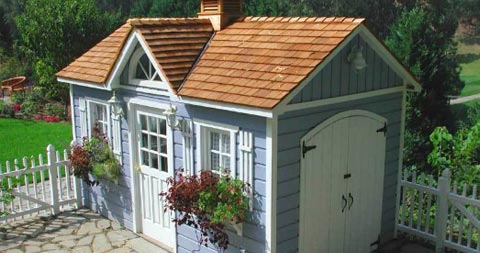 We found some prefabricated garden shed kits at Summerwood, both stylish and practical. Check out some of our favorite prefab shed designs – The perfect storage space for your garden tools or workshop.
Located in Rolling Green, California, this 8ft. x 14ft. Palmerston style is a lovely prefab garden shed with cedar shingles capped by an elegant cupola. Estimated at $8,613.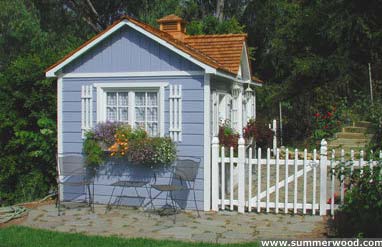 Located in Seattle, Washington, this 6ft. x 8ft. Palmerston style is a beautiful prefab garden shed with Canexel siding, standard windows and doors, flower boxes and shutters. Estimated at $3,480.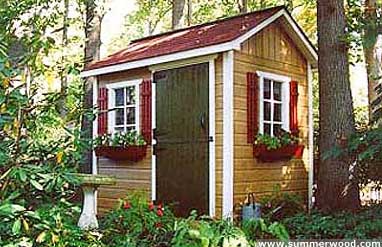 Located in East Williston, NY, this 8ft. x 12ft. Palmerston style is a decorative prefab shed with antique flowerboxes and an arched window in the dormer. Estimated at $5,565.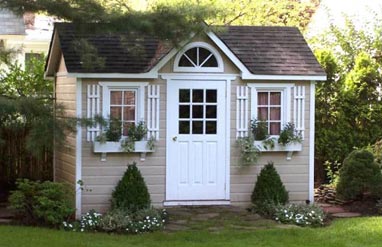 Located in San Francisco, California, this 10ft. x 14ft. Sonoma style is an extra large prefab shed with cedar shingles siding, two 6-pane arch windows and double french doors. Estimated at $9,765.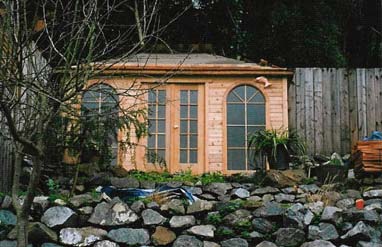 Located in Honey Harbor, Ontario, Canada, overlooking a beautiful lake, this 10ft. Catalina style prefab shed/boat house includes a bifold window which can be opened on warm summer nights. Estimated at $5,963.