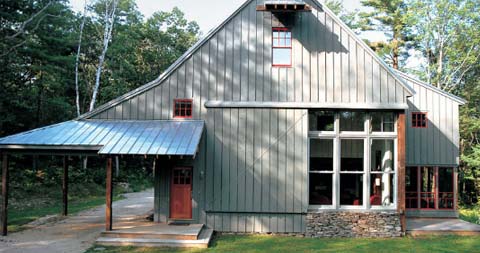 Reconstructed from recently salvaged timbers of a vintage 1700's barn, this family home has succeeded in creating an old rural board-and-batten barn style look & feel with a touch of contemporary shabby-chic.
Based on a simple 4 foot module, the structure utilizes the space to its maximum – There are four levels in all, including a walkout basement and a finished loft that overlooks the main space.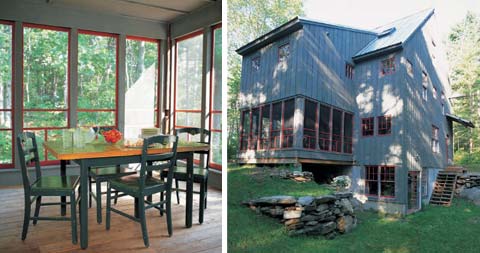 Exposed beams and columns as well as oversized double hung windows invite the outside in, while modern amenities provide comfort and ease.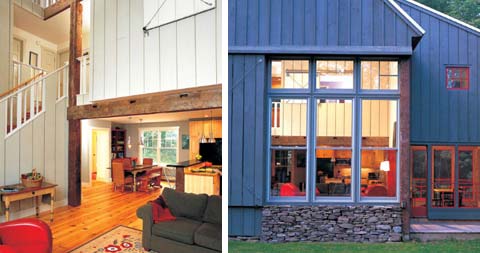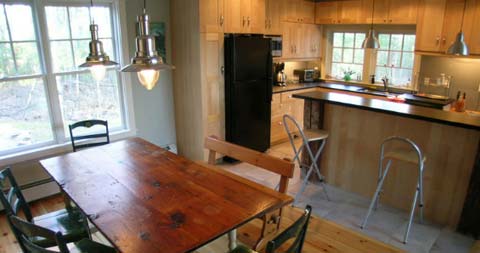 I love this idea – a coat hanger from a massive beam with hammers as hangers!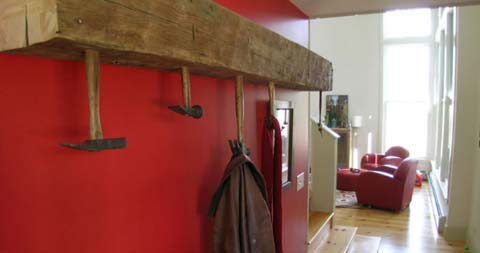 Made out of boards, a large sliding door, over the large south glass expanse, streams in the light through the batten spaces giving the feel of the sun entering the shrunken boards of an old barn.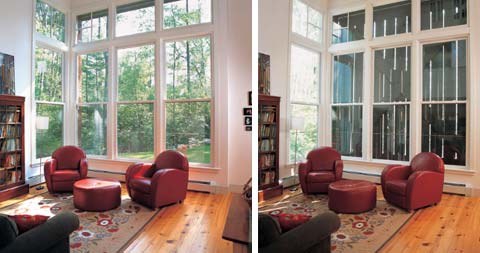 The house is located in a wooded lot in Falmouth, Maine and designed by Portland-based architecture firm, Kaplan Thompson Architects.