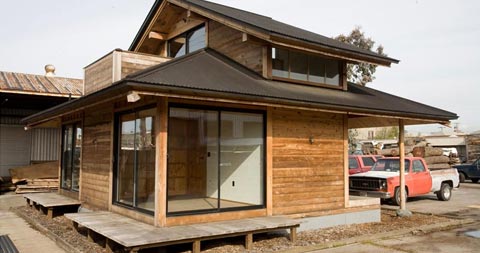 A one bedroom and a three bedroom prefab kit is available from Live Edge in West Oakland, California. Based on an 8ft. modular plan, this prefab home is based on traditional Japanese woodworking post and beam systems.
With a clear Asian influence, this prefabricated, two-story house is based on an open plan space, large windows and a top terrace.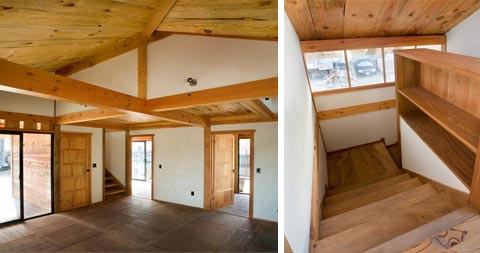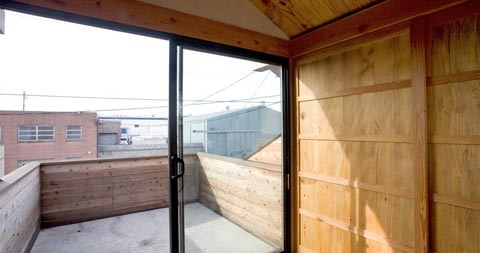 The kit is comprised of posts, beams, floor panels, wall panels, doors, roof and ceiling components to be assembled on site.