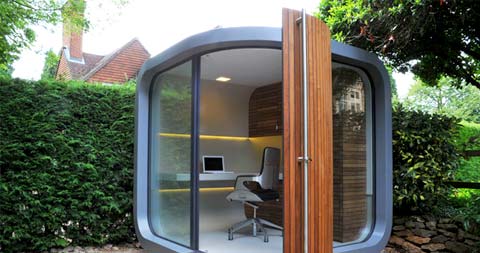 No more working on the kitchen table or taking up the spare bedroom – If you're working from home, as I am, then the Office Pod is for you. It's a small, prefabricated unit that provides a great working environment for remote workers; you'll be cutting down on commuting, be more productive and spend more time at home but at the same time keep your work separate.
The OfficePOD is a modular garden-based office. It's only 2.1m x 2.1m and in most cases will not require planning consent. It has a contemporary design that provides the user with an efficient use of space with innovative storage and desktop solutions.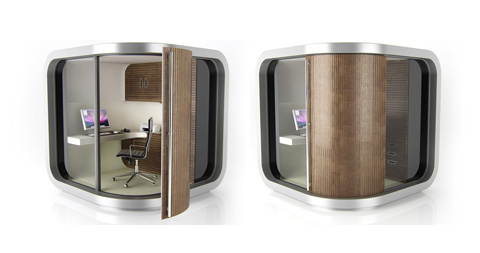 Power is provided via a discrete and protected connection to the house or garage, while IT and phone connectivity is generally wireless but can also be similarly cabled. Whether the pod is empty or occupied, your work will be kept safe thanks to the secure locking system.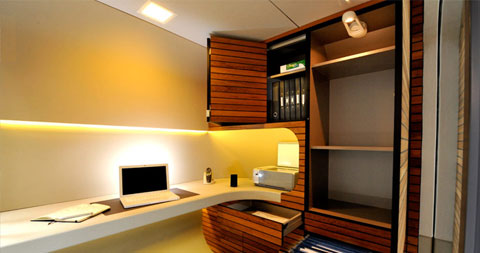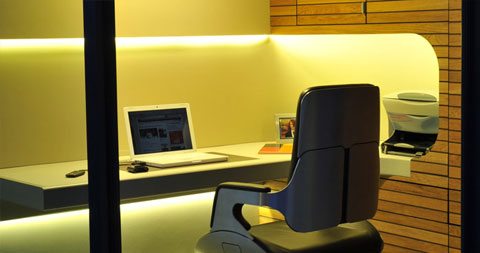 This prefab office is made from recycled and recyclable products, offering low energy consumption level, high levels of insulation and innovative cooling system.