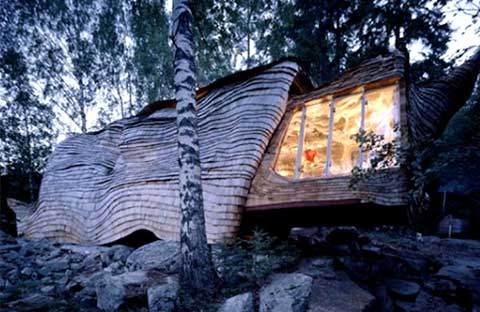 Naturally blended in a beautiful rocky forest landscape in the nature reserve Glaskogen in Sweden, Dragspelhuset is a wooden cabin extension that can expand depending on weather conditions, season or the number of occupants.
It all started from an original cabin from the 1800's, however due to limiting building regulations in this protected area, the extension had to be flexible.

The result: a unique cave-like structure that evolves like a butterfly, turning into a compact, double-skinned cocoon in the winter time to offer protection from the harsh cold or unfolding to provide extra shelter during rainy days in summer.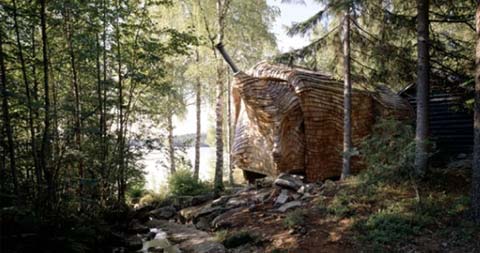 I cant help but being reminded of Morla, the ancient giant turtle from 'The NeverEnding Story' as her head protrudes from her shell only to be drawn inside for protection.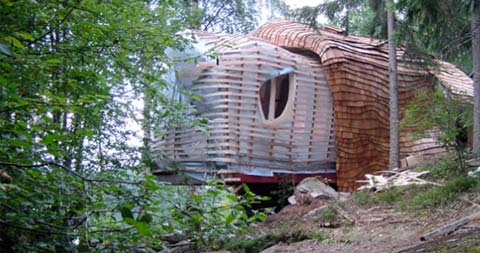 I love the organic feel of the structure and the way its cedar wood exterior makes it even more dynamic than it already is. However, I'm not too keen on the interior fur-cladded walls.