Located in the snow-drenched countryside of Montreal, Canada, The Driftwood Chalet looks out onto the Malbaie River; harnessing some nostalgia of the homes that were once built here along the St Lawrence Valley.
Rustic without foregoing any modern appeal, the steel roof and cedar shell creates a dynamic contrast, while the L-shaped nature of the home allows much of it to overlook the sweeping view beyond it's walls.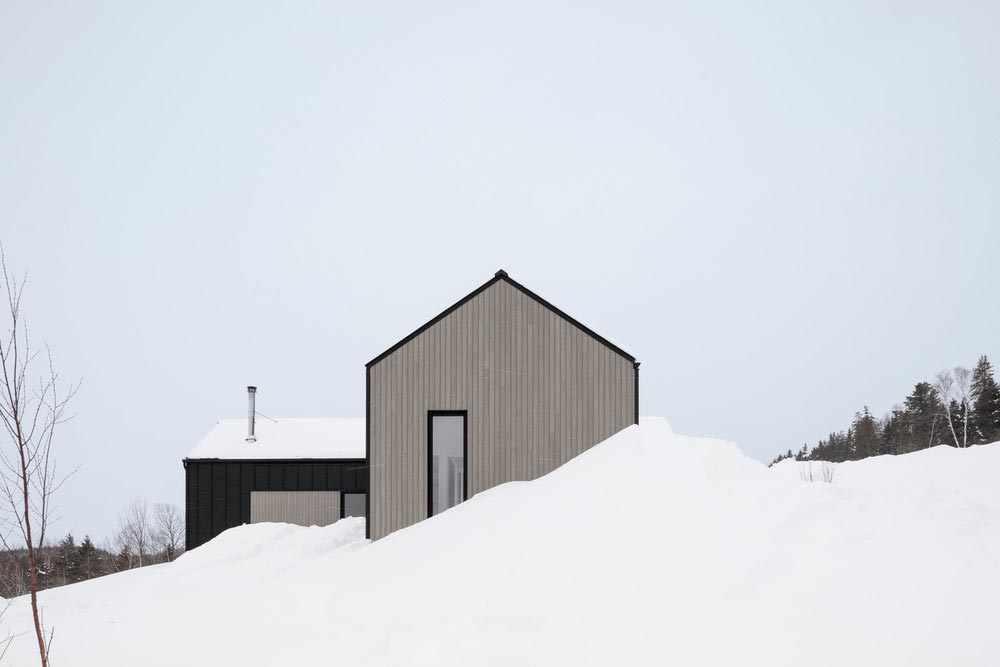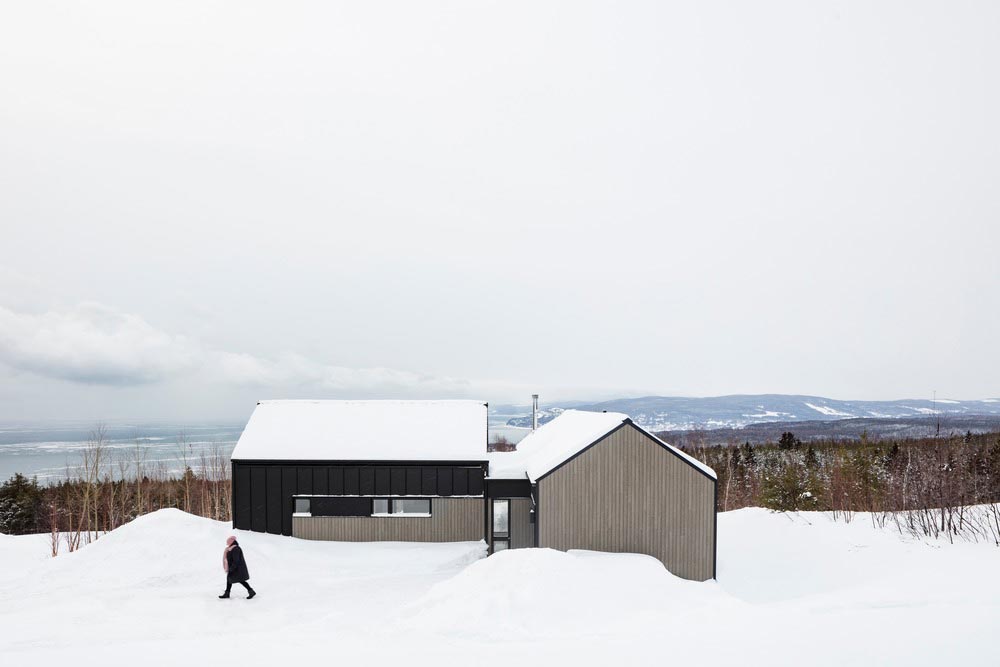 Much of the walls are encased with floor-to-ceiling windows, helping to bring the outdoors in, with the dining room table sitting in full view of the tree-lined visage, cozying up next to a traditional wrought iron fireplace and basic grey couch, ensuring that the furnishings meld nicely with the chalet without taking away from the simplistic nature of the space.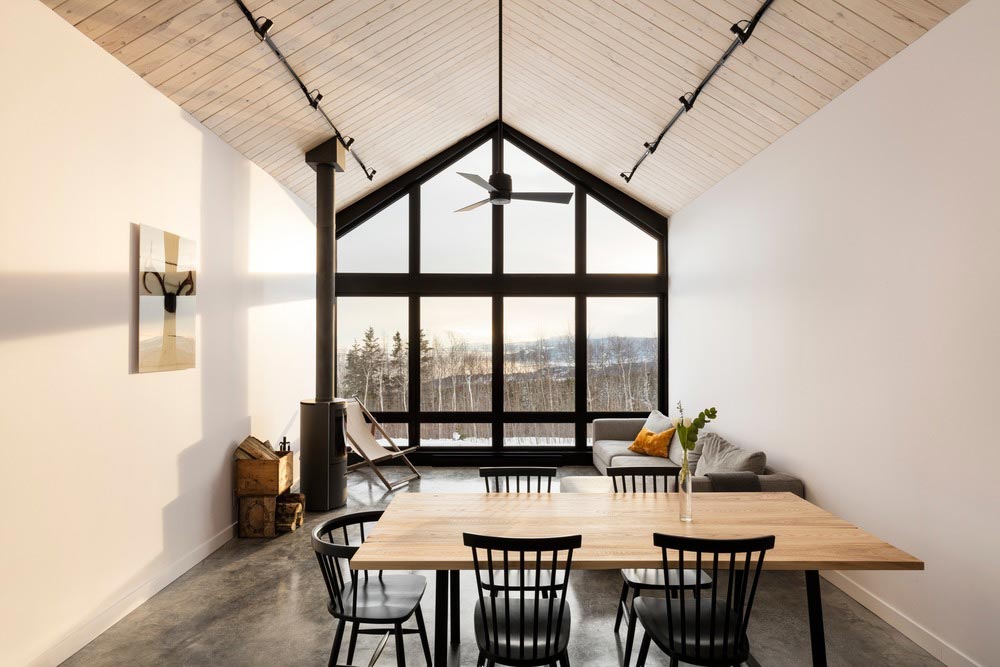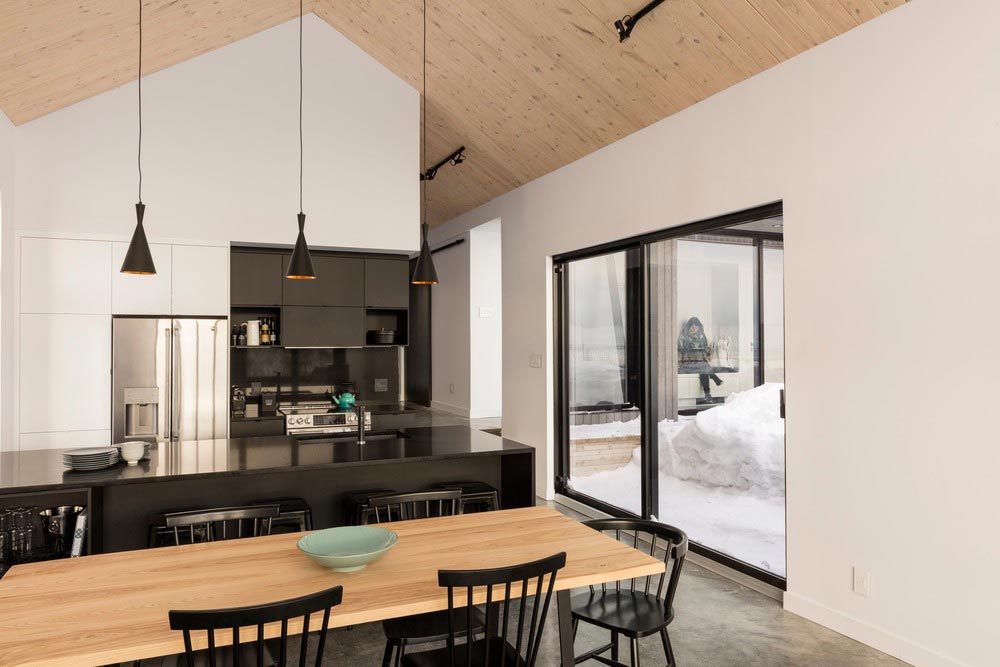 Polished cement floors also anchor the home with clean lines, delivering a Scandinavian appeal that is minimalist, while the stark white walls and contrasting black framework, kitchen island and cabinets, draw the eye to these various focal points without distracting from the outdoor bliss.
Bedrooms, also boasting of this view, can also be found at various lengths within this rustic cabin, and a ladder leading to a mezzanine, creates a whimsical appeal that cinches up the design perfectly!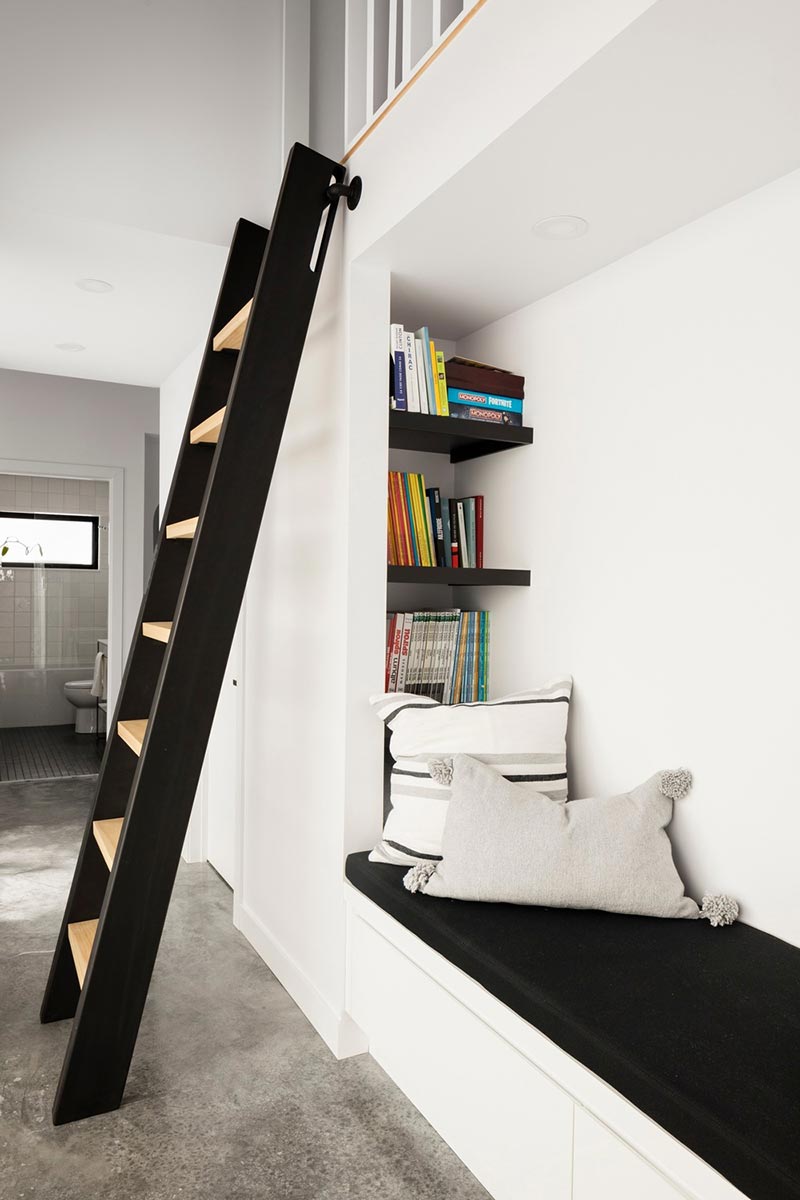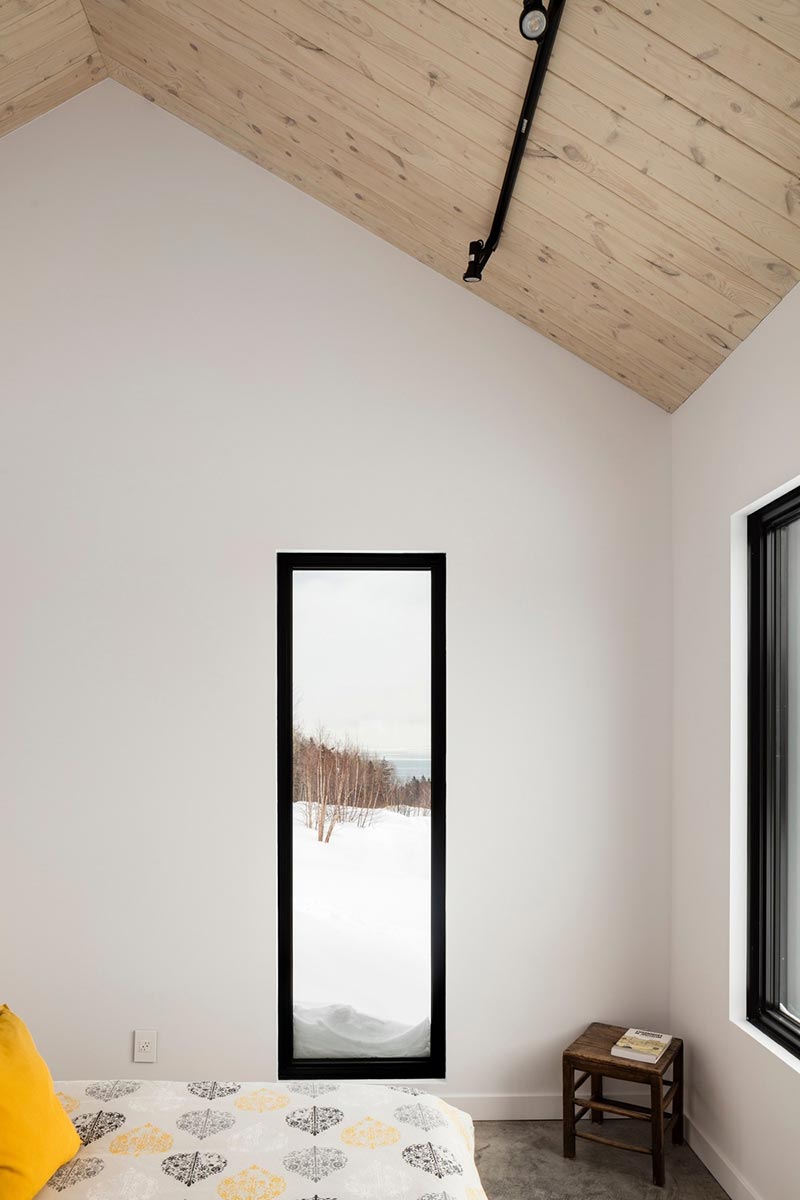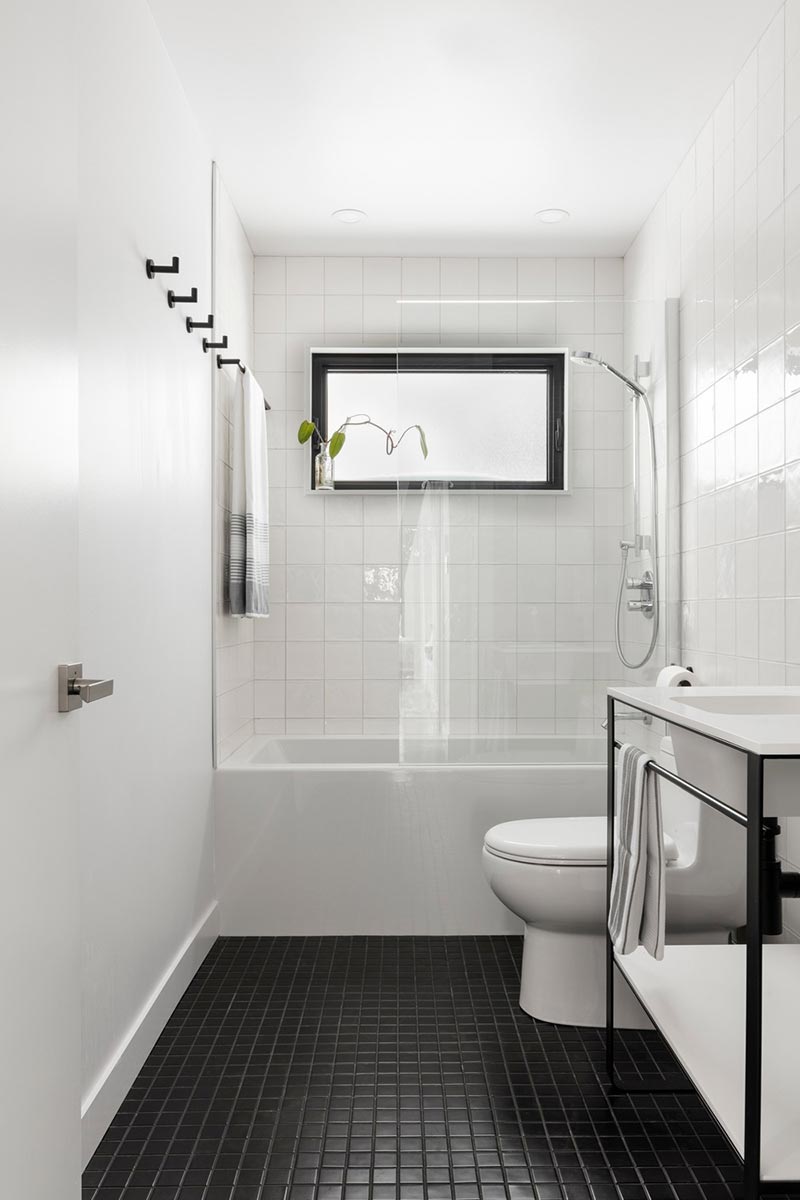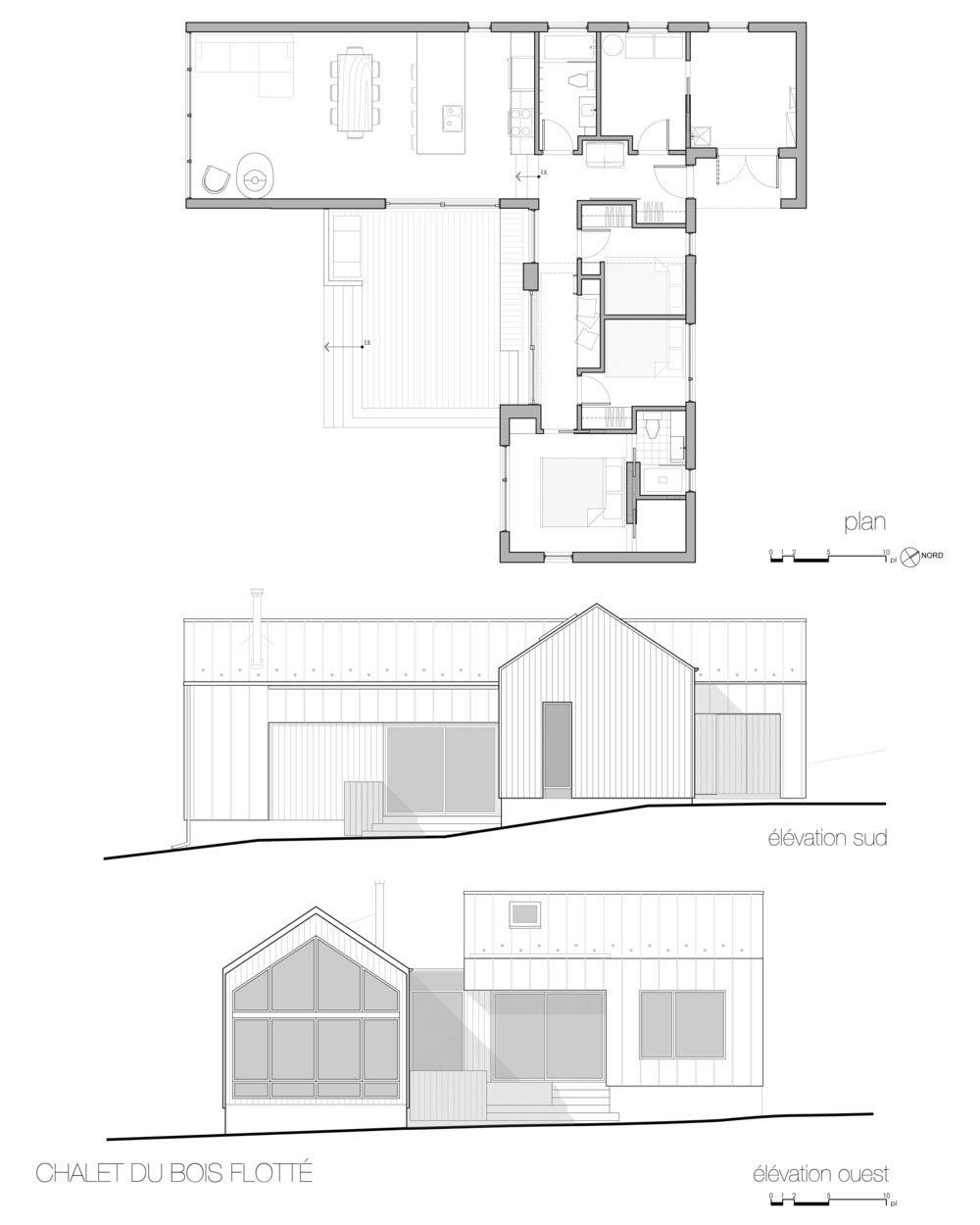 Architects: atelier BOOMTOWN
Photography: Maxime Brouillet