Set in the foothills of the Jarrah Forrest, Bush House is fashioned after a lean-to style tenting system, where one would set up a tarp overhead and call it a night; but just with a lot more style!
With a galvanized steel exterior and mainly wooden interior, the contrast in materials adds to the texture and tone of the space. While the Californian, circa-1960 flair of Bush House turns this modern prefab into a whimsical era piece.
The main living area of the home runs nearly its entire length, and is fueled by light wood cabinets, walls and ceiling, with a polished cement floor underfoot.
A fireplace in the living room warms the space, while the patio beyond the slide-away doors found in the living and dining room, opens up into its natural habitat.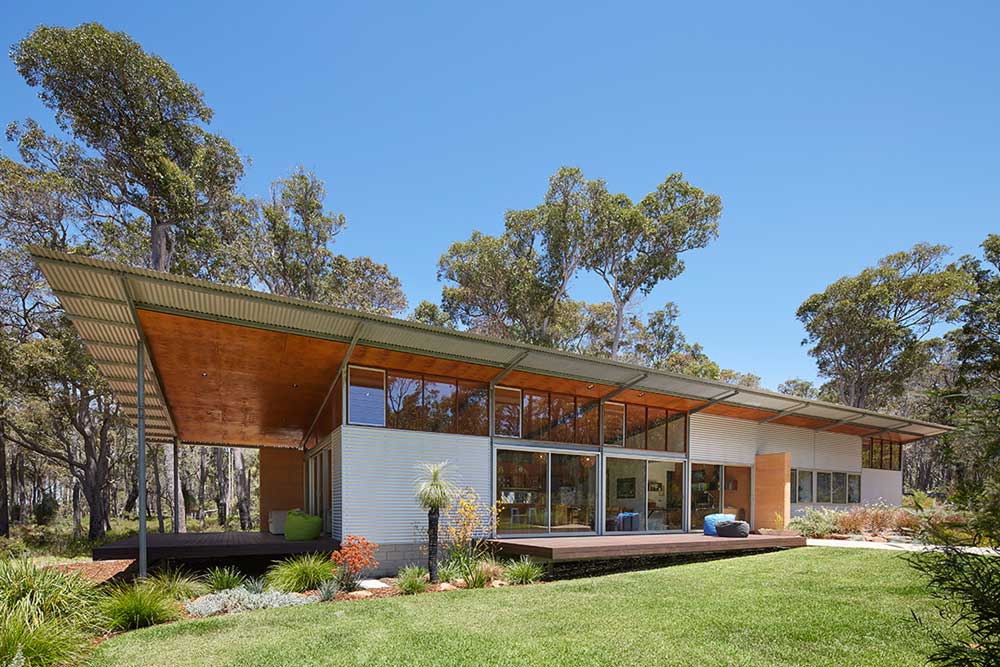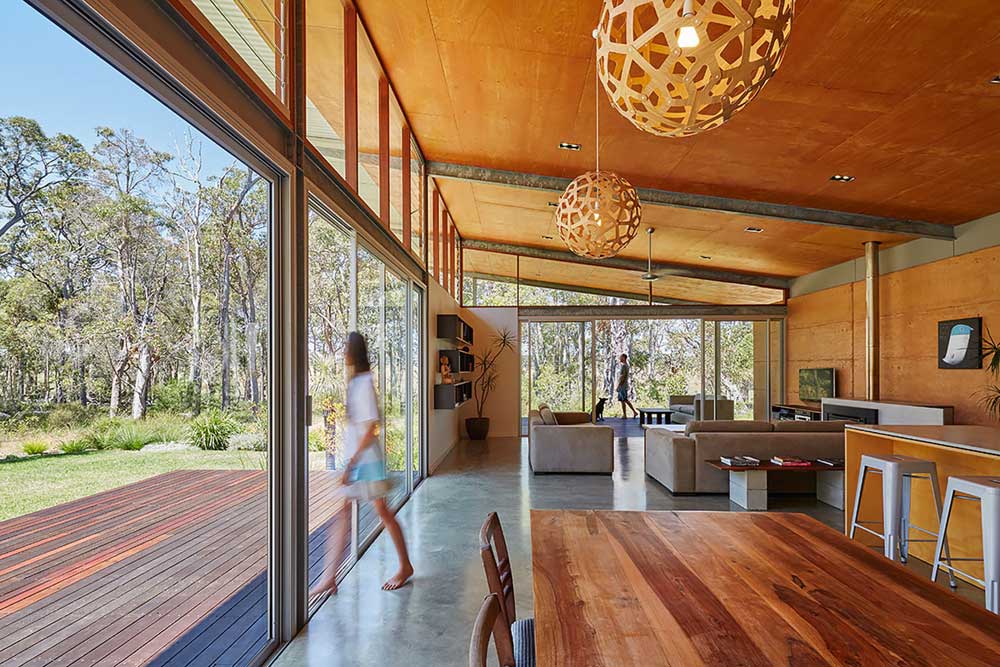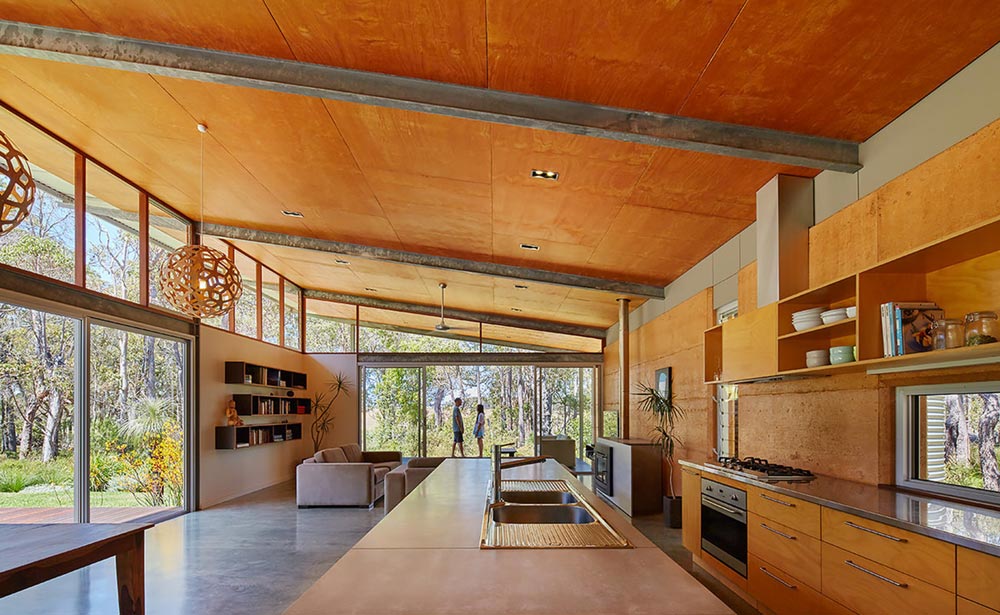 Comfortable rooms mimic much of the other areas of the home – save one room with its green shag carpet, truly epitomizing the era Bush House is fashioned after – making what was old, brand new again.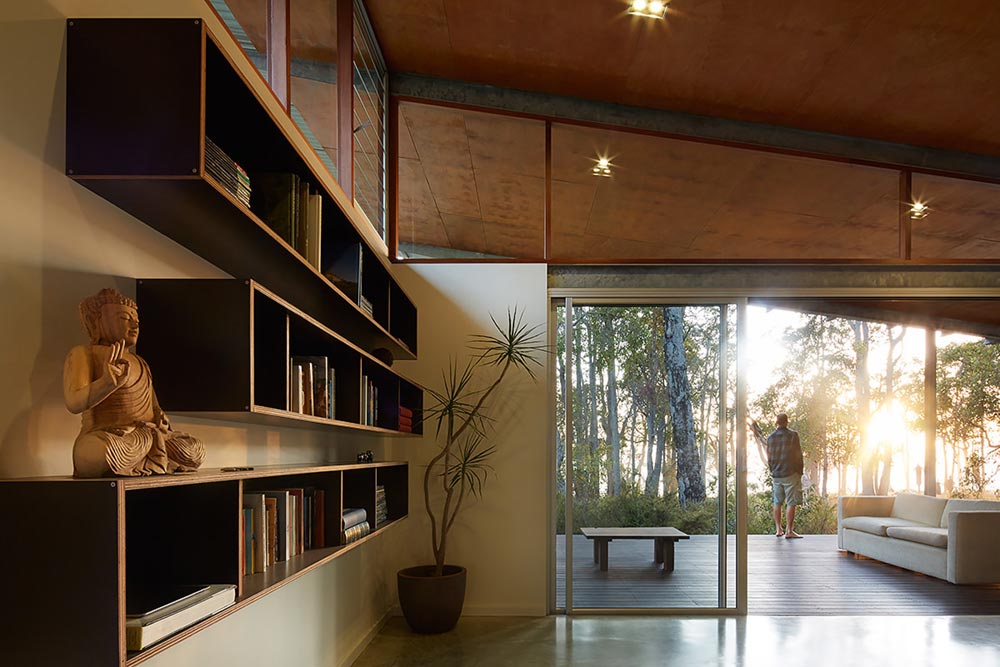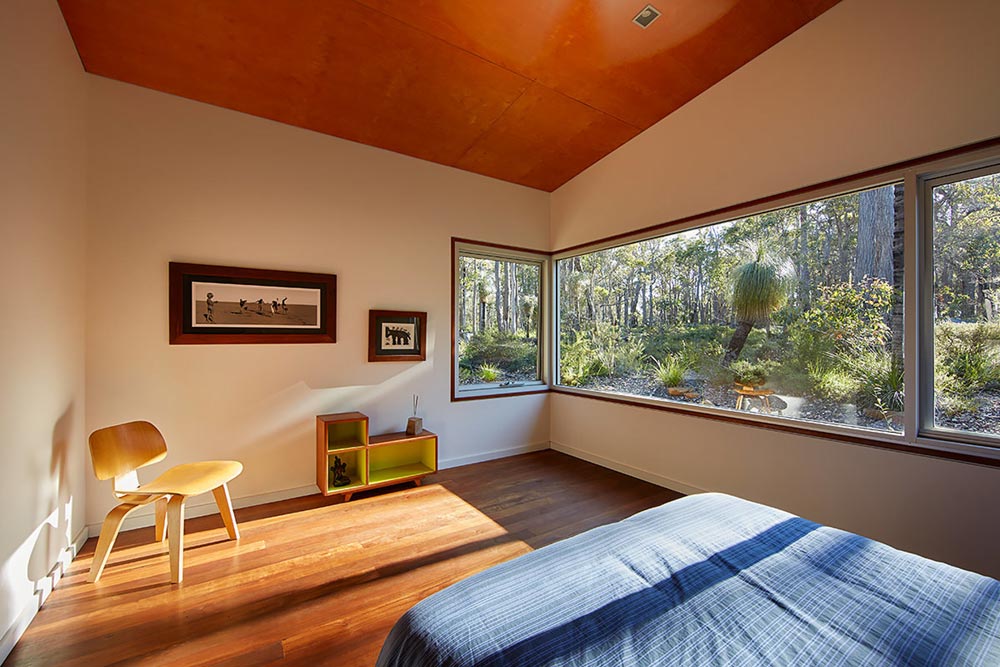 Architects: archterra
Photography: Douglas Mark Black