Step into the 1700 sq. ft. simplicity of The Coyle, and you'll find yourself wrapped in an idyllic vacation home set amidst stunning scenery.
Located along the Hood Canal area of the Puget Sound in Washington, this vacation home was intended to be reminiscent of the owners Danish roots, utilizing clean lines and easy living as found in the "sommerhus" designs of the old country.
With a rich black exterior, The Coyle sets itself apart from nature outside, but step inside and find yourself immersed in cedar, while looking out upon the Douglas fir forest and waters edge beyond it's walls.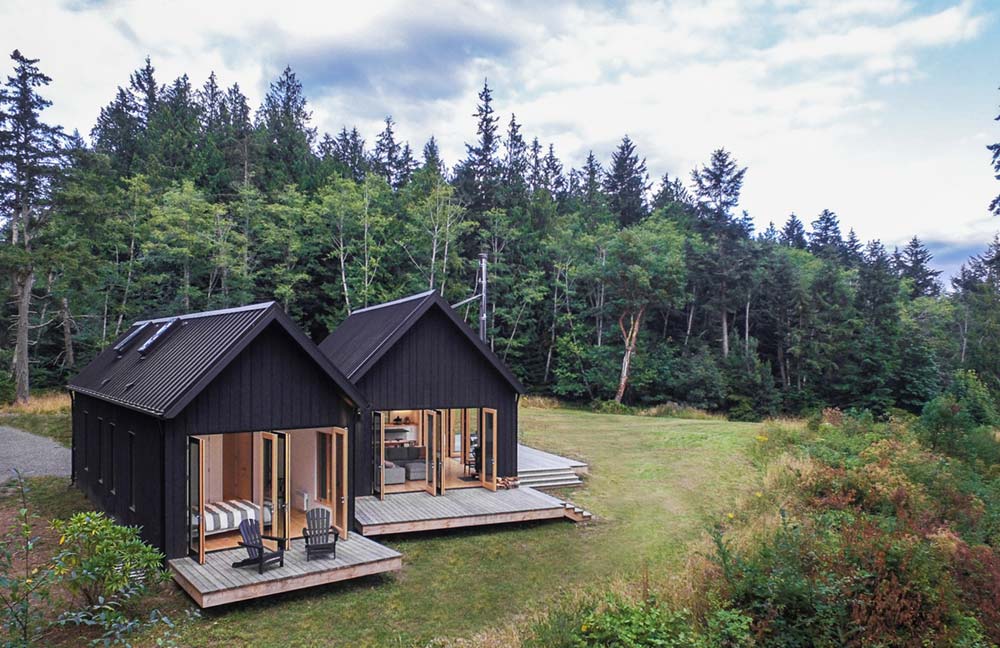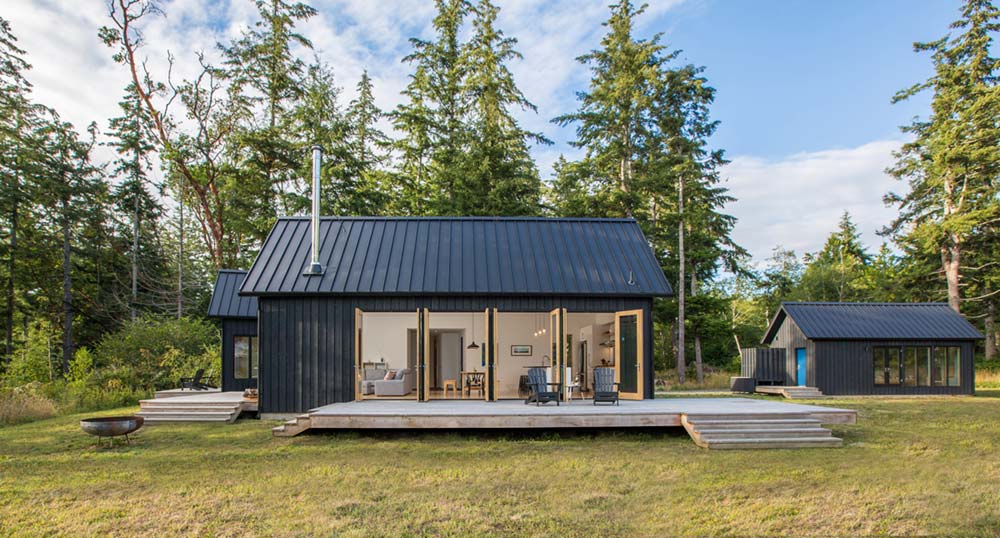 The main living area opens up with endless French doors, as does the master bedroom that looks out onto the Olympic Mountains, while a bunkhouse sits just off from the two main living areas, offering additional space for sleep.
The Danish-inspired interior is set with clean white cabinets in the kitchen, a vaulted ceiling in the living and dining area with black beams that coincide with the black kitchen countertops, lighting fixtures and fireplace. While a grey sectional sits in full view of the outdoors, set next to a light pine dining table.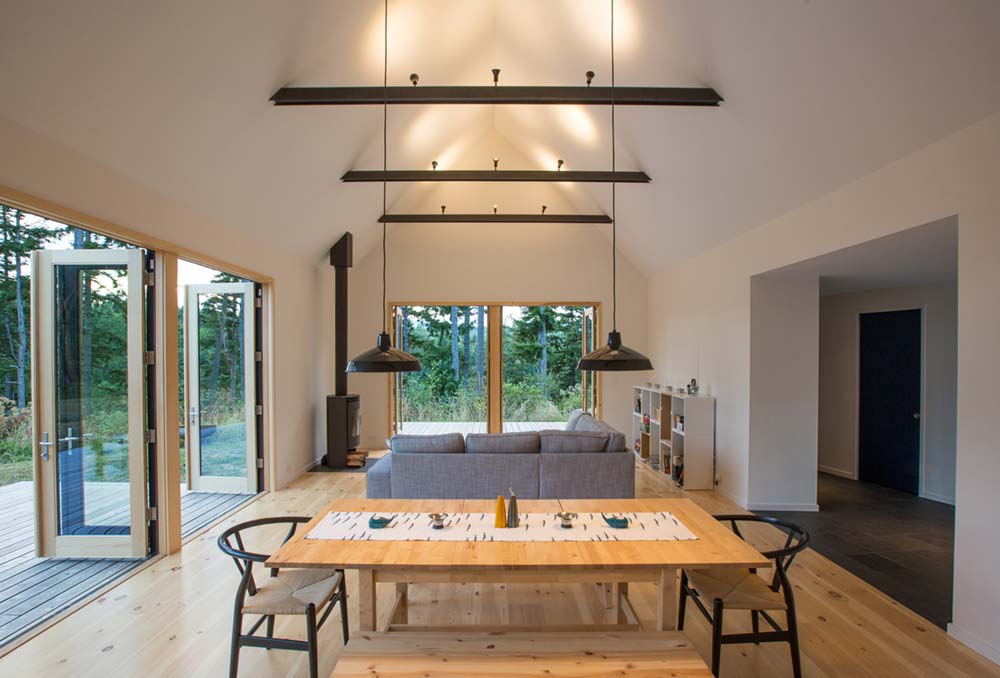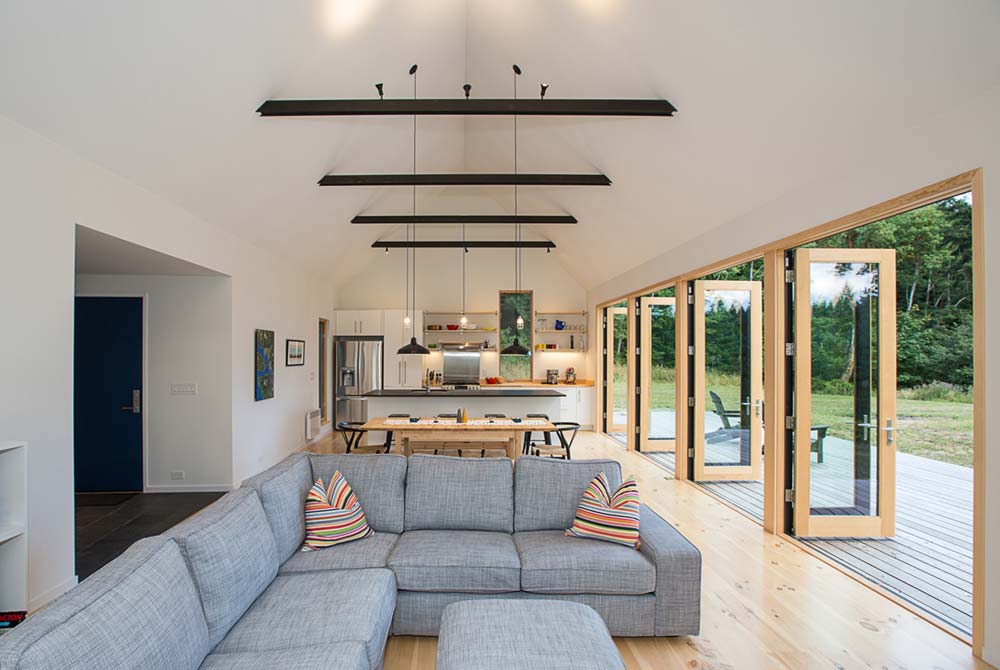 The bedrooms also continue the overhead vaulted ceilings and beam theme, offering multiple custom bunk beds and the same endless view, bringing together a simple yet stunning vacation home clearly worth writing about.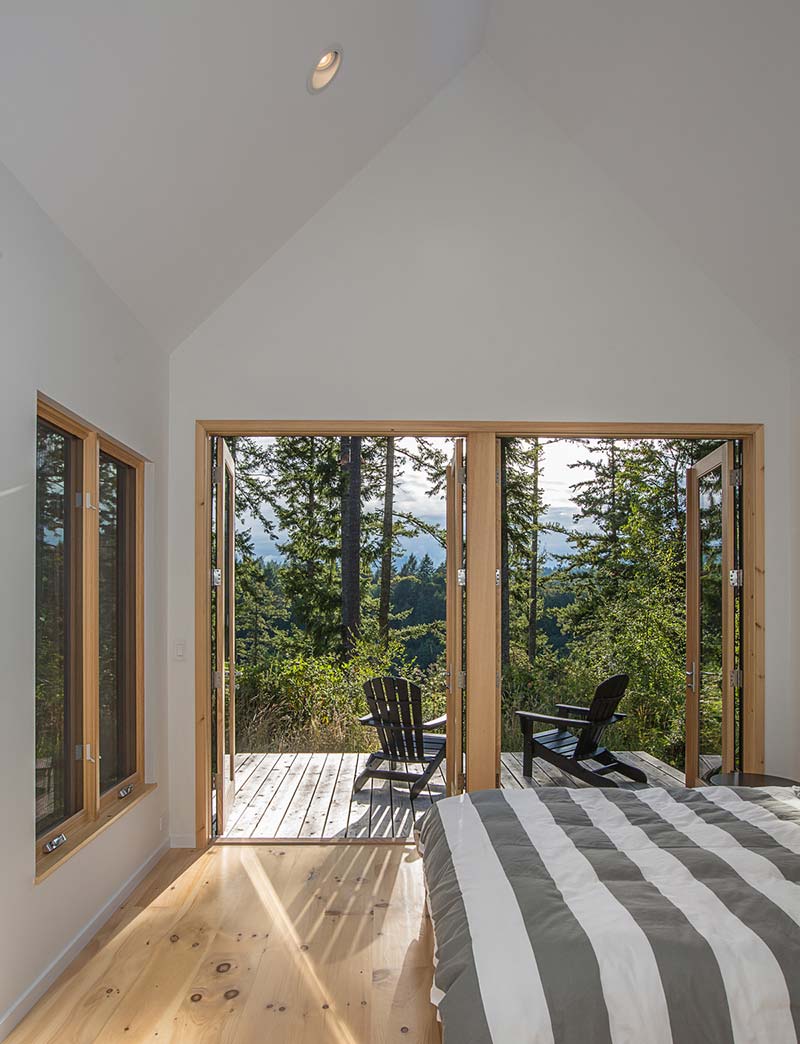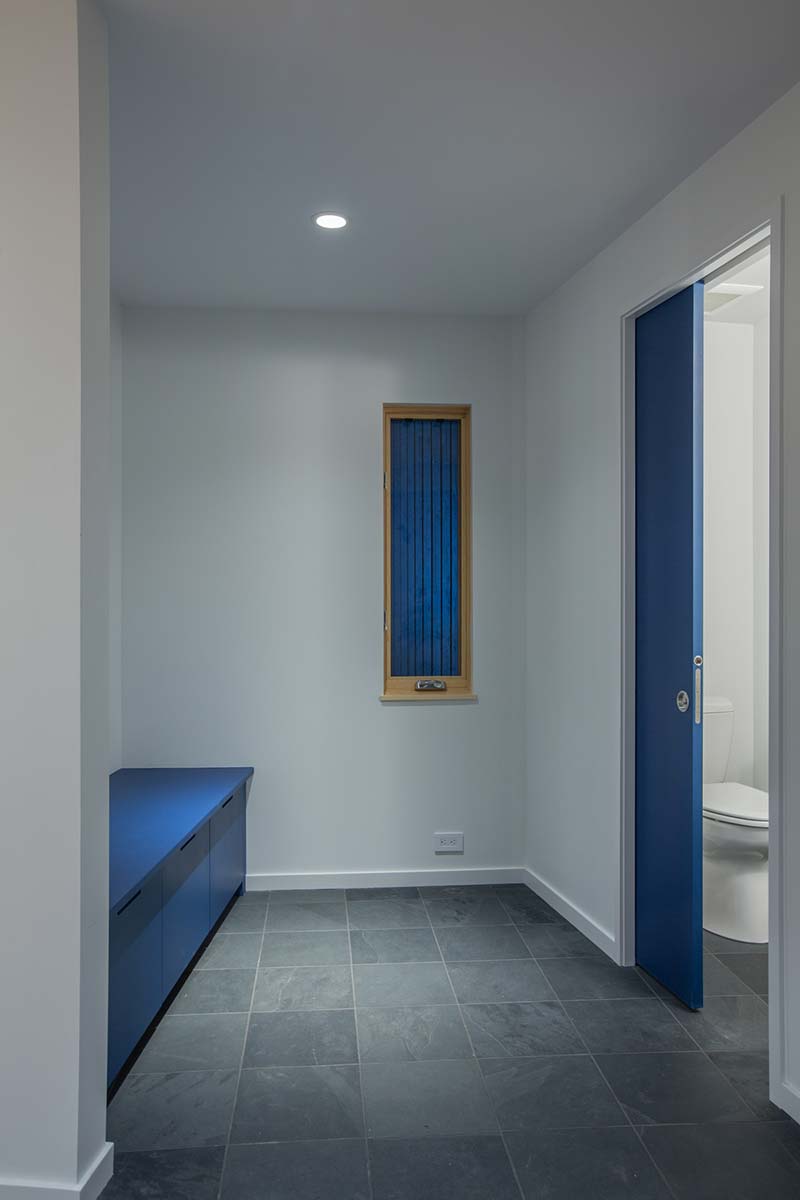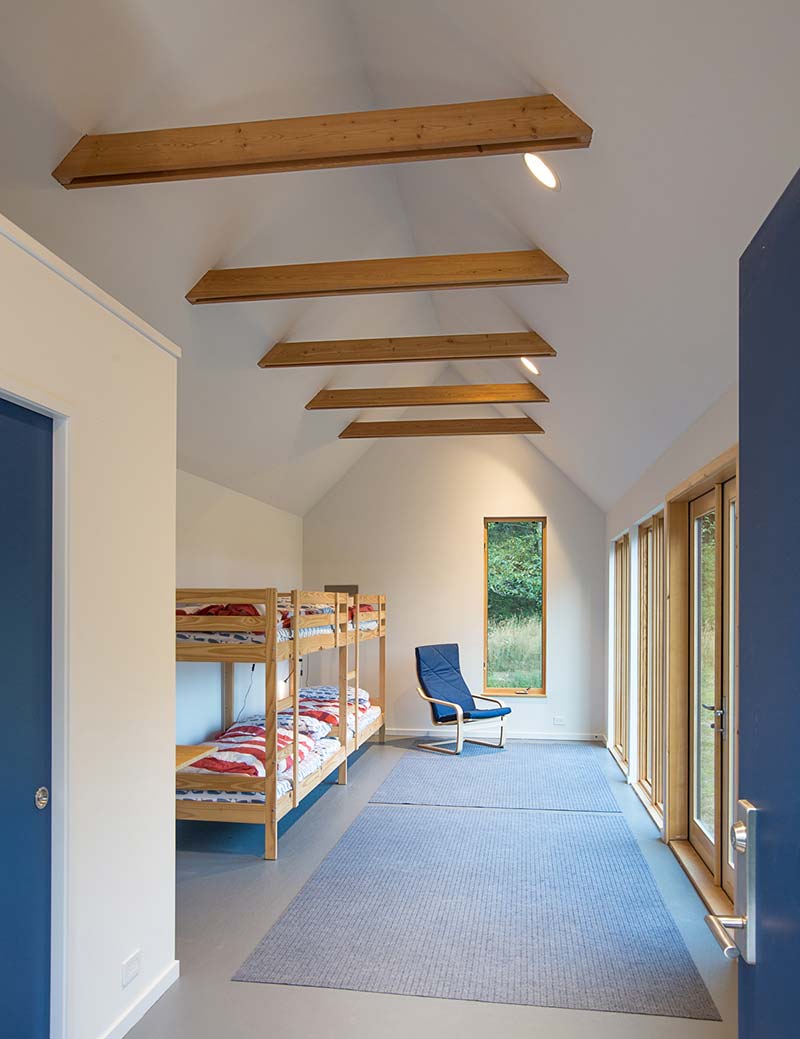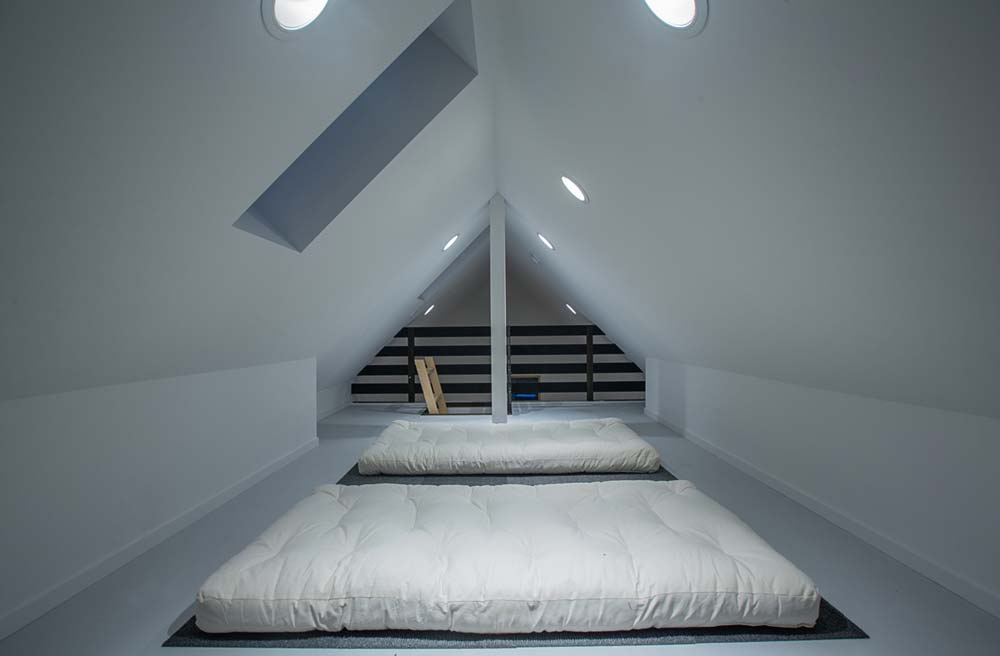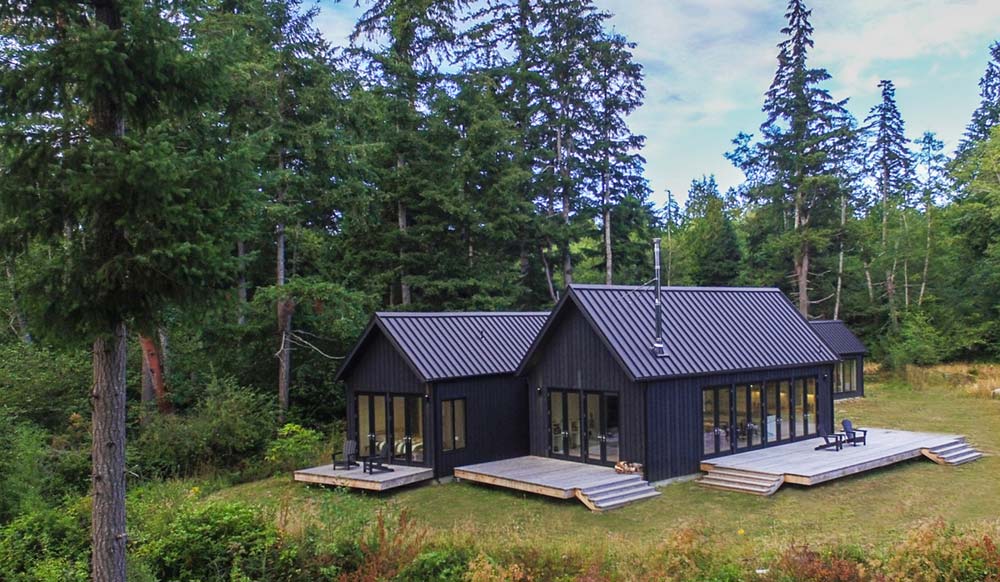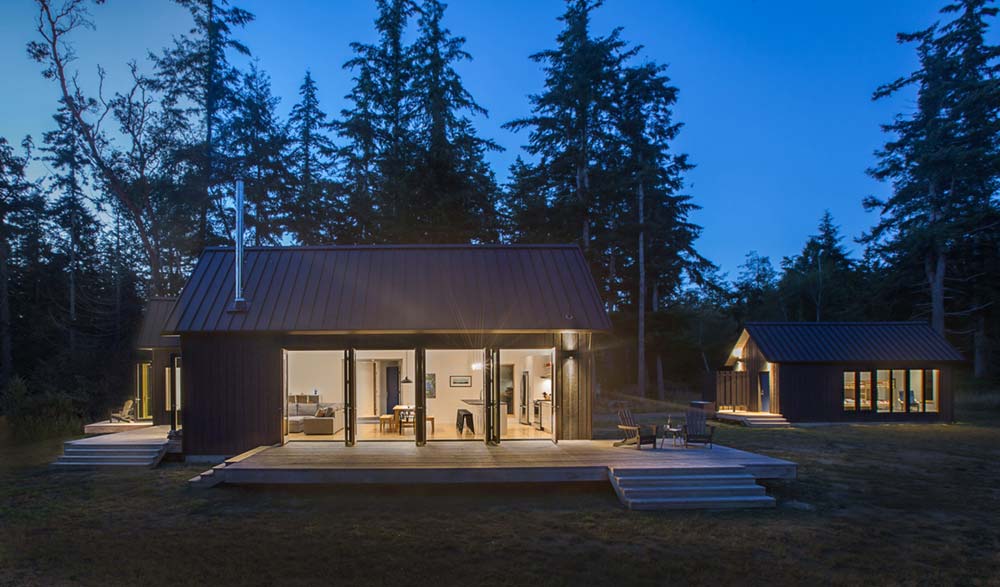 Architects: Prentiss + Balance + Wickline
Photography: Taylor Proctor and Alexander Canaria