Call the bank because I'm SOLD on this window-clad, cute as a button log cabin home in Finland!
Coming in two options, Inio 100 and Inio 80, one being just slightly smaller than the other; these modern cabin designs are drenched in floor-to-ceiling windows and make either option appear endless in space, reaching out into any landscape you so choose to place it within.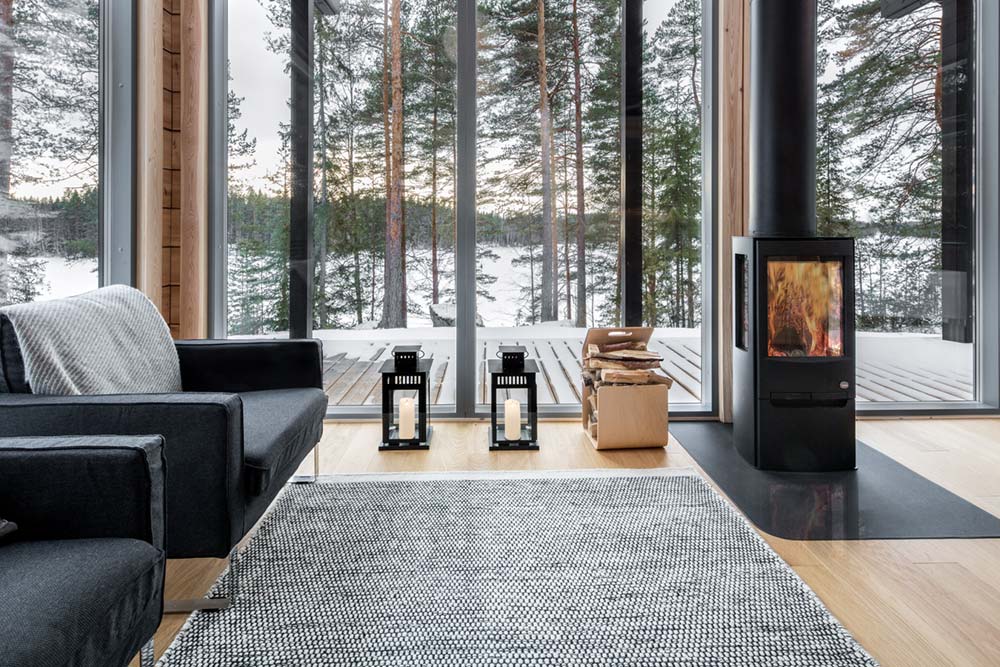 With the interior wrapped in a light pine, the interior sits gently against the glass walls constructed into a column and beam configuration, while keeping the space wide open with a sky-high ceiling and an extended wrap-around terrace that further expands the space outdoors.
An upper loft, acting as a sitting area, but could quite easily be utilized as anyone would see fit, looks down upon the living and dining area below, while a cozy fireplace perched center stage is surrounded by Scandinavian furnishings in muted grey tones.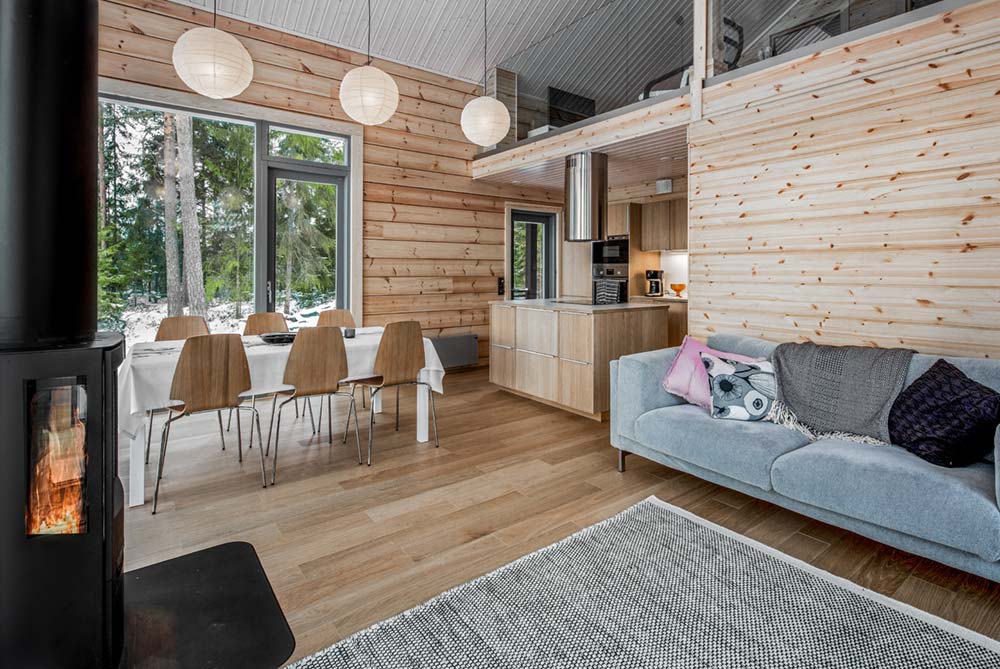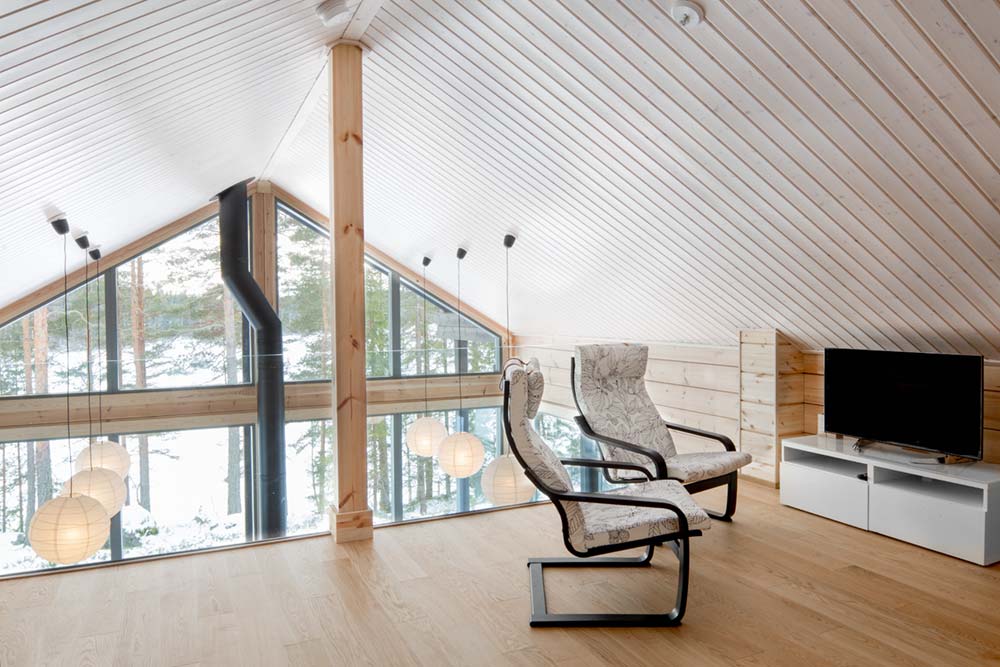 Whether one chooses this as their mainstay home, or invests in either cabin model as a getaway space – with or without the adjacent Sauna hut – these chic log homes are filled with delightful cheer, and I'm ready to sign the papers!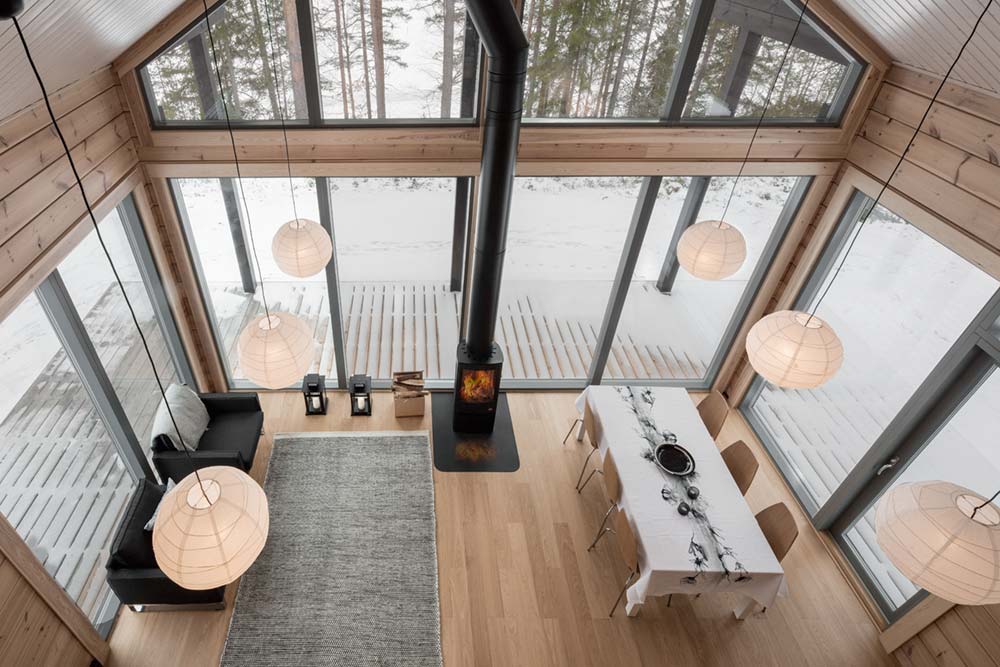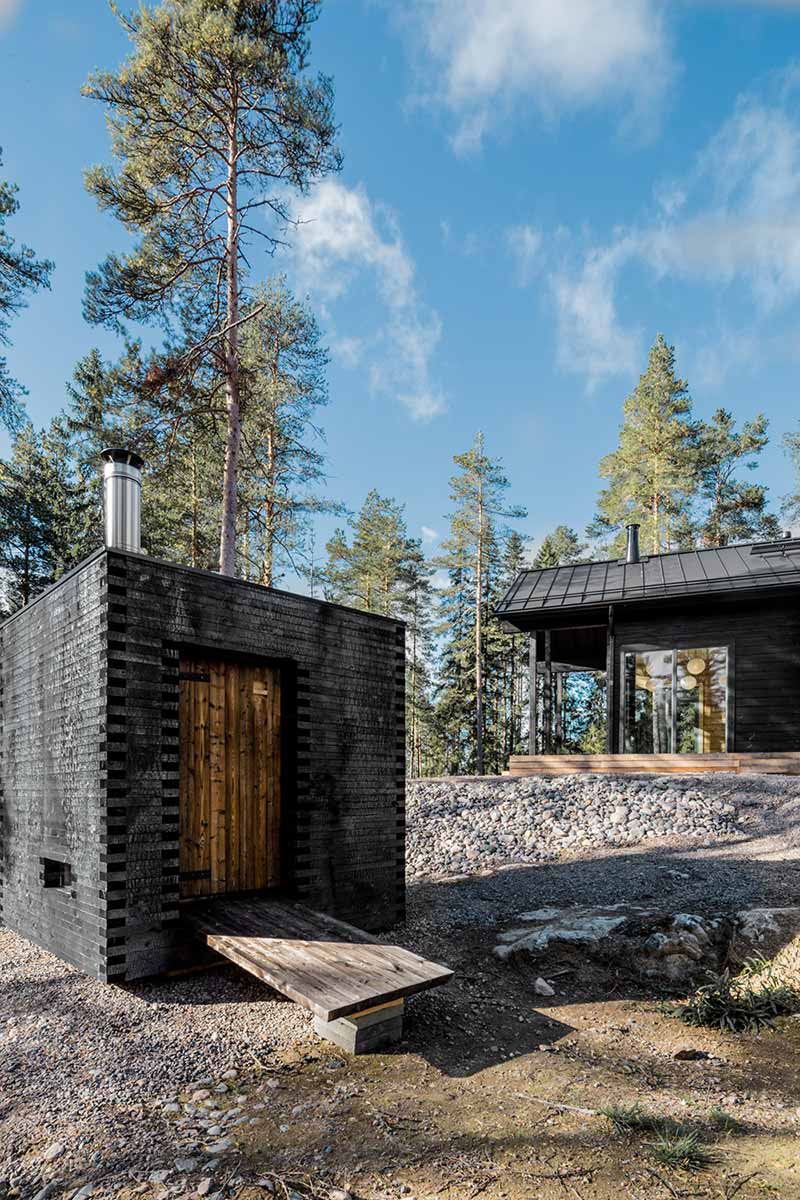 Architects: Pluspuu
Photography: Samuli Miettinen