Located on one of the San Juan Islands in Washington overlooking Griffin Bay, this getaway cabin is the quintessential display of how a home can harmonize with nature while offering an endless view of all it's splendor.
With floor to ceiling windows wrapping around the entire front living area overlooking the ocean beyond, and a green moss-filled rooftop set overhead, this home is literally surrounded (and constructed) by all the natural elements.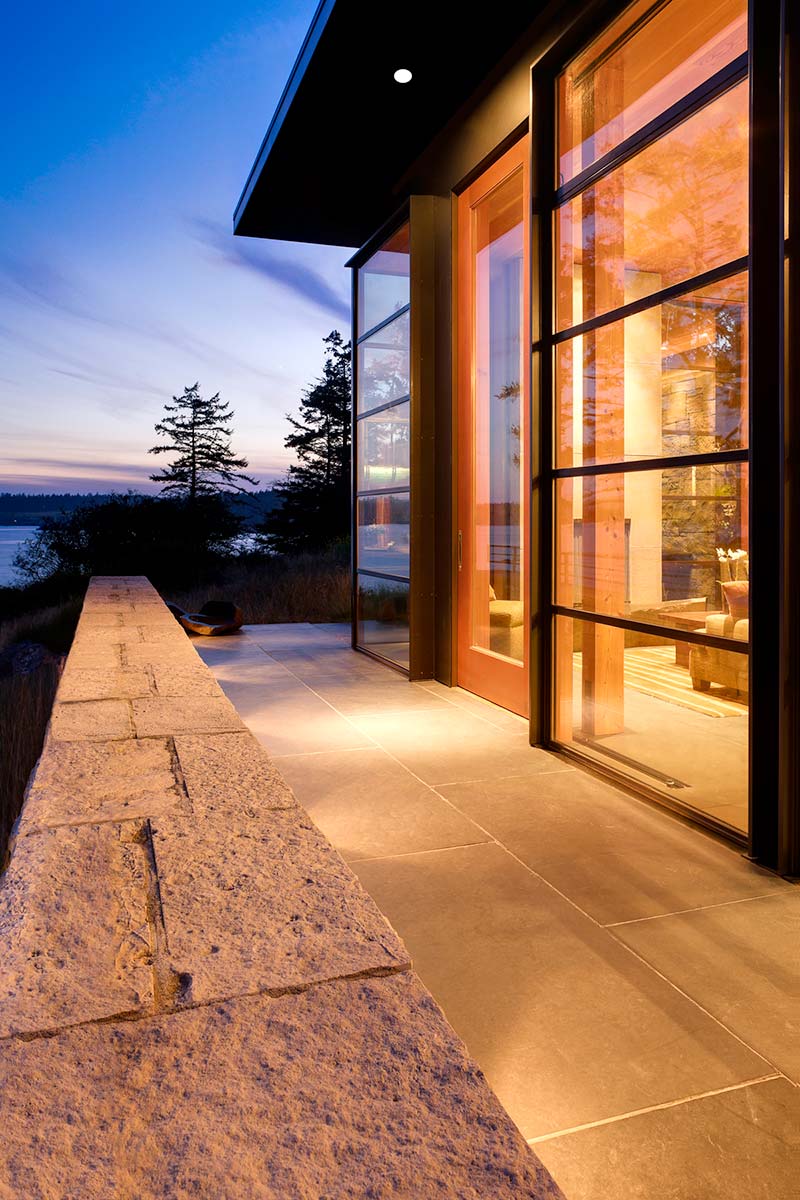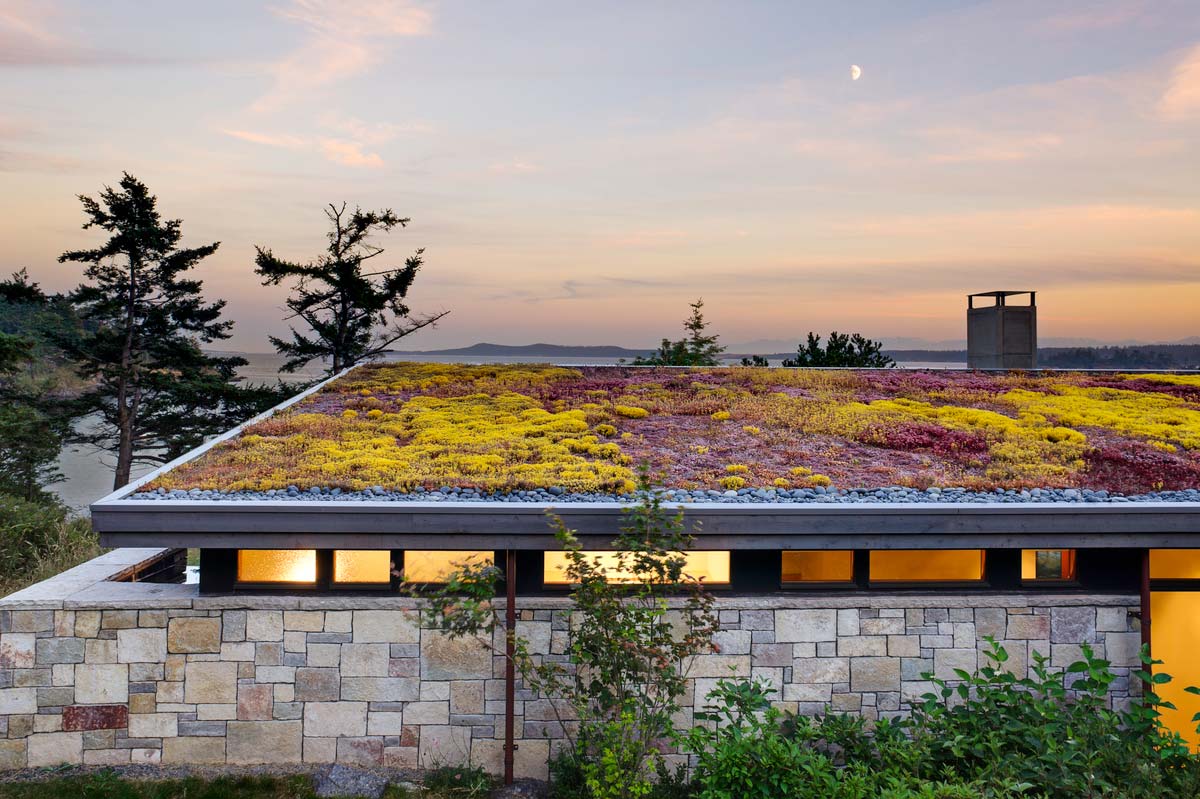 Add to that the stone siding that also parles along the patio and is used in the dividing walls throughout the home, along with the backsplash in the kitchen – this such material melds in unison inside and out, while also creates privacy.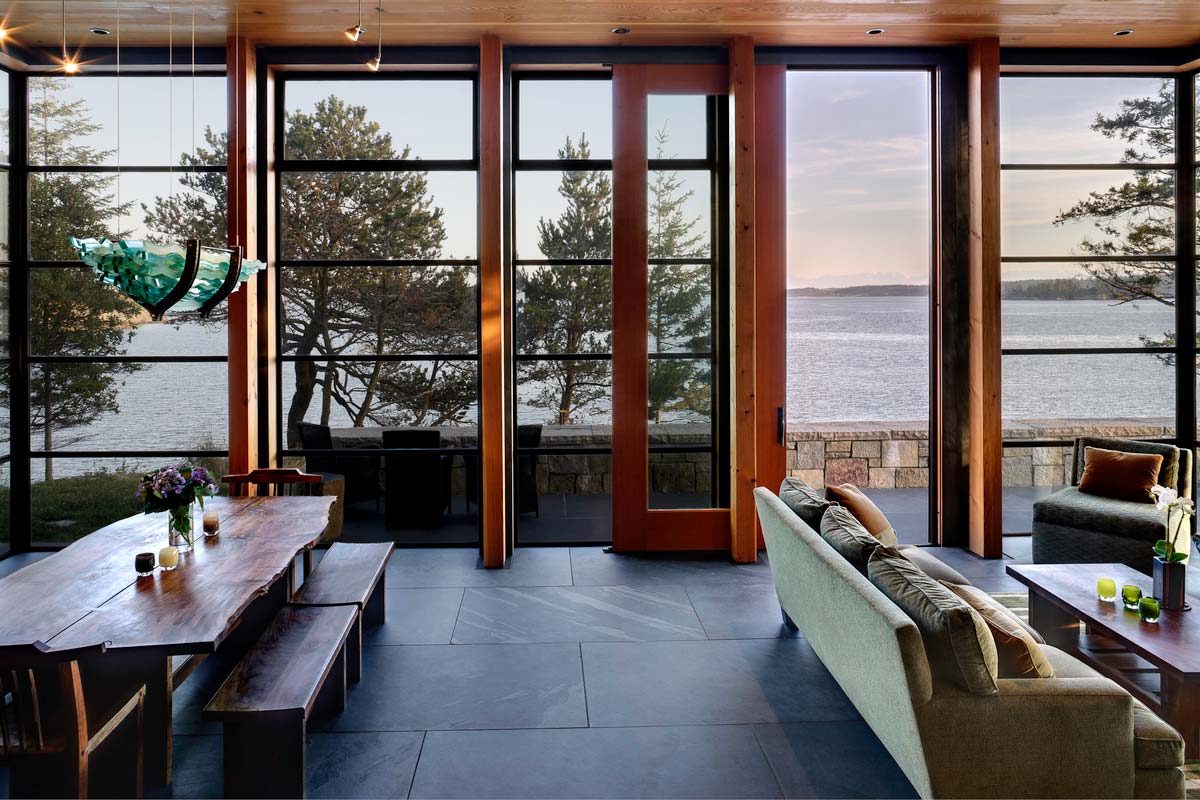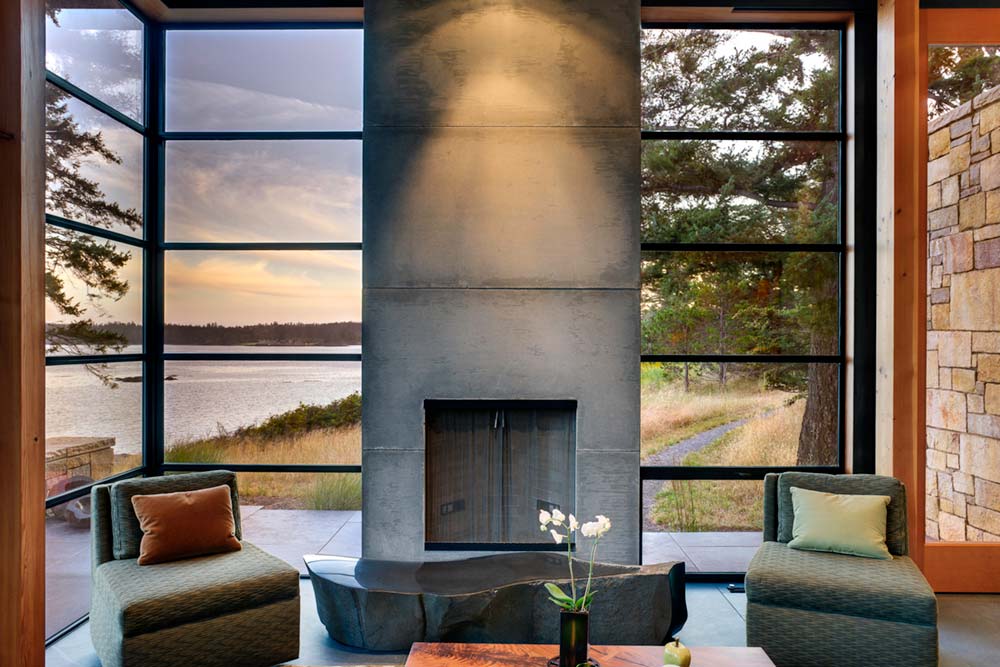 Cozy enough to be considered cottage-esque, but open and modern enough to easily entertain around the live-edge wood table fitted with bench seating and a canoe-style lighting fixture, or mingle around the cement fireplace with it's massive rock base inside or equally impressive cement fireplace outside, this island cabin residence is as resilient as it is regal, and makes for a truly welcoming living environment.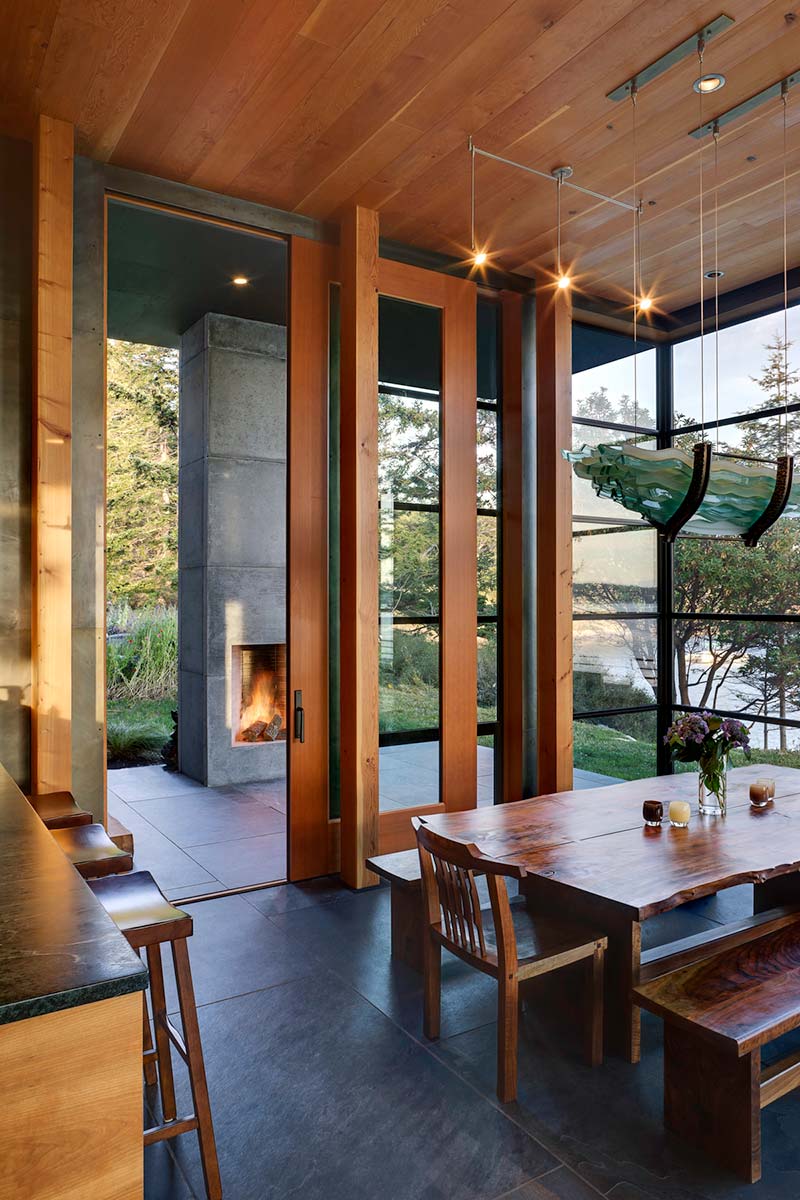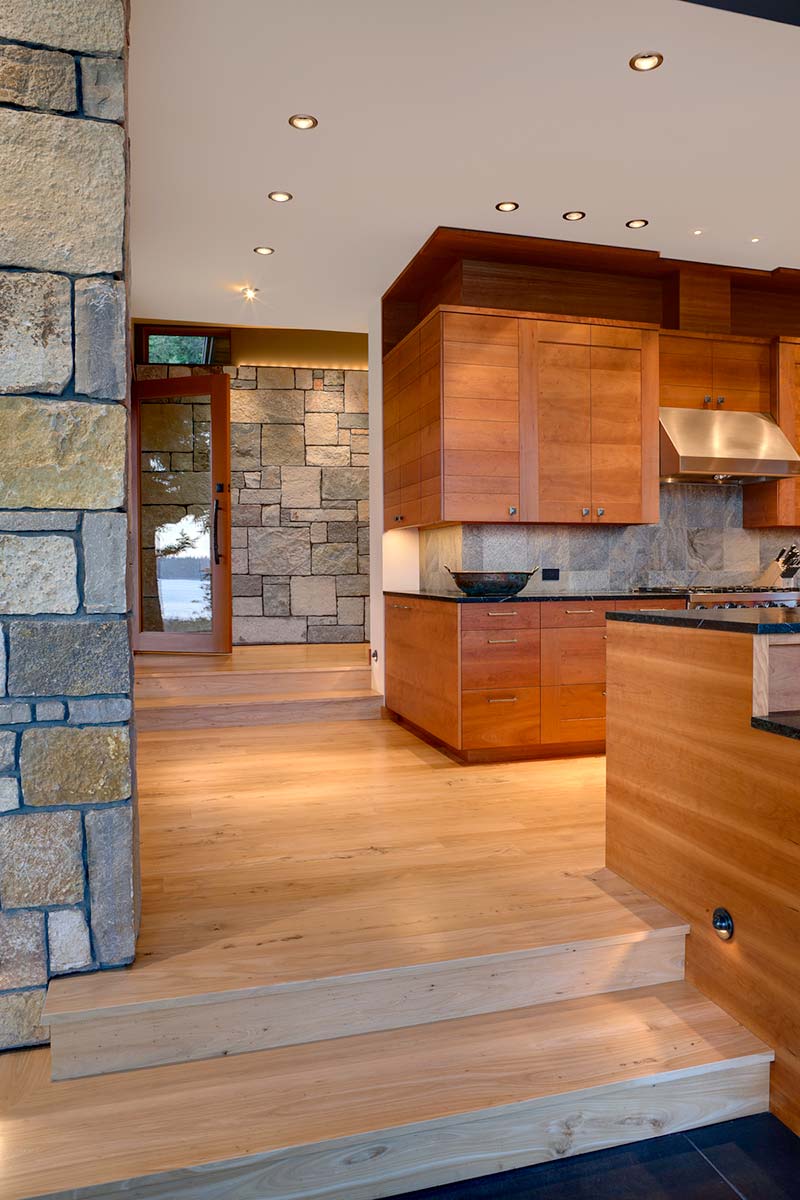 Architects: Prentiss + Balance + Wickline
Photography: Jay Goodrich