Located alongside a secluded lake outside of Montreal, Canada, The Sisters is the cutest home ever created in La Malbaie, in my opinion.
Once a hunting lodge, this 30-some-odd year old cabin is now home to 'Sisters of Charity', and instead of remodeling the interior of the original space in order to extend it, they took a fresh approach and created a new addition to the home – or, a "sister space", if you will.
This new addition now provides a guesthouse for those who come a-knockin'; with the exterior constructed out of Tamarack – a species of larch native to Canada, which effortlessly creates a shabby-chic appeal without doing much of anything to it really.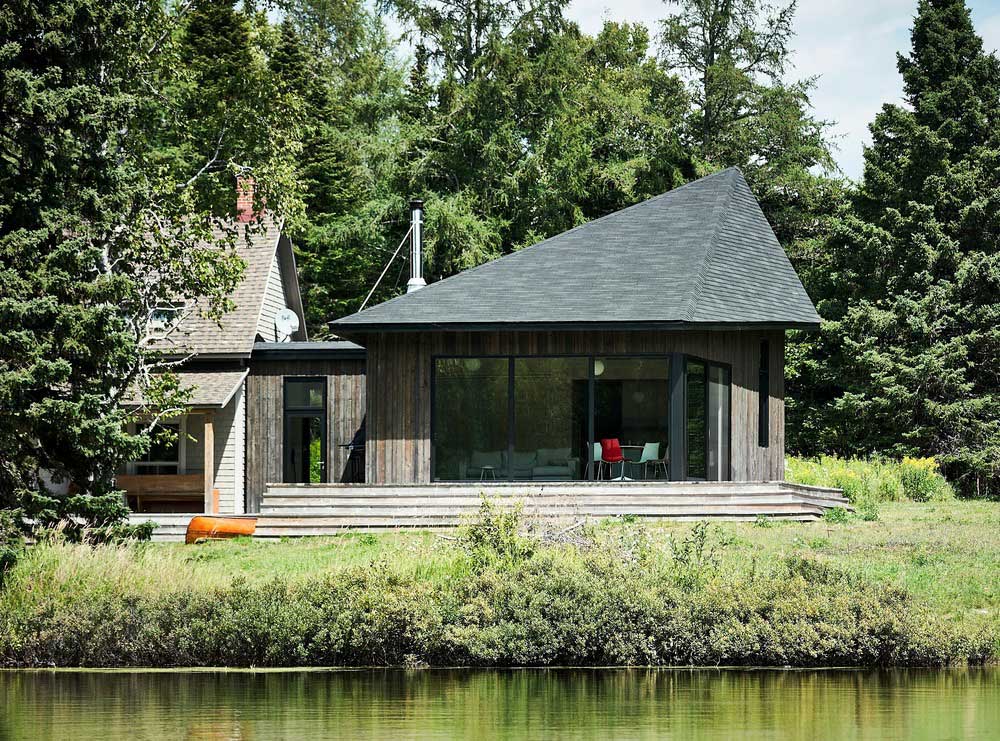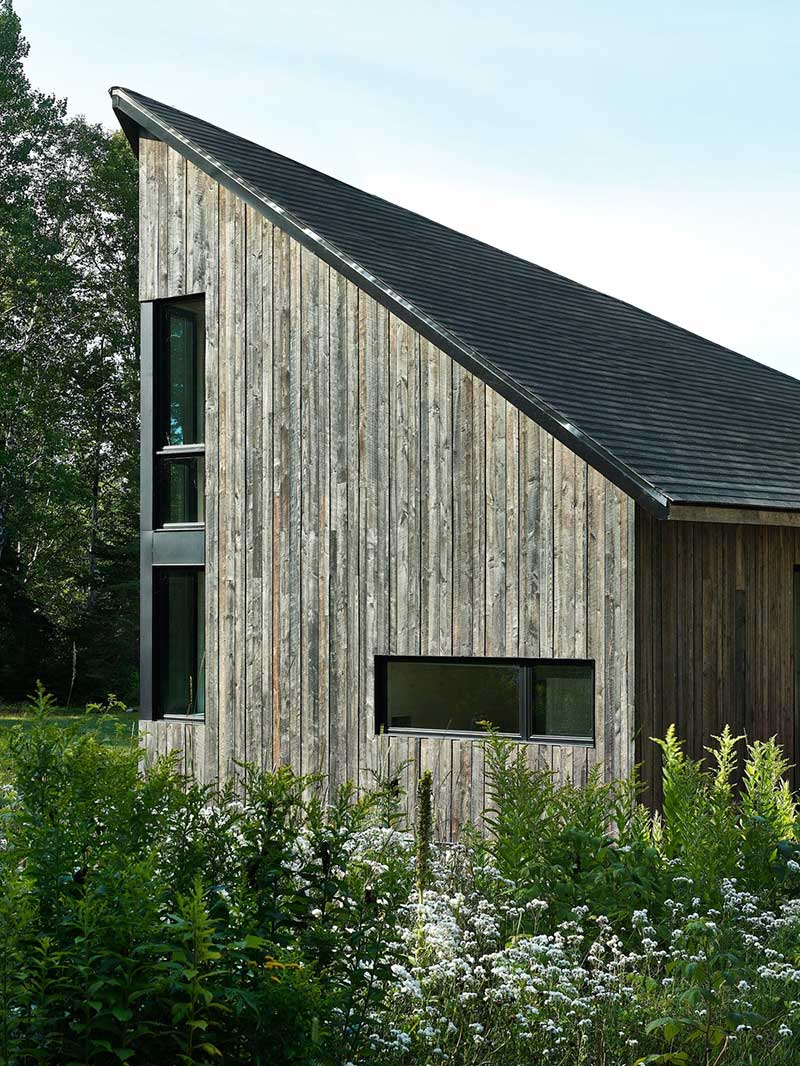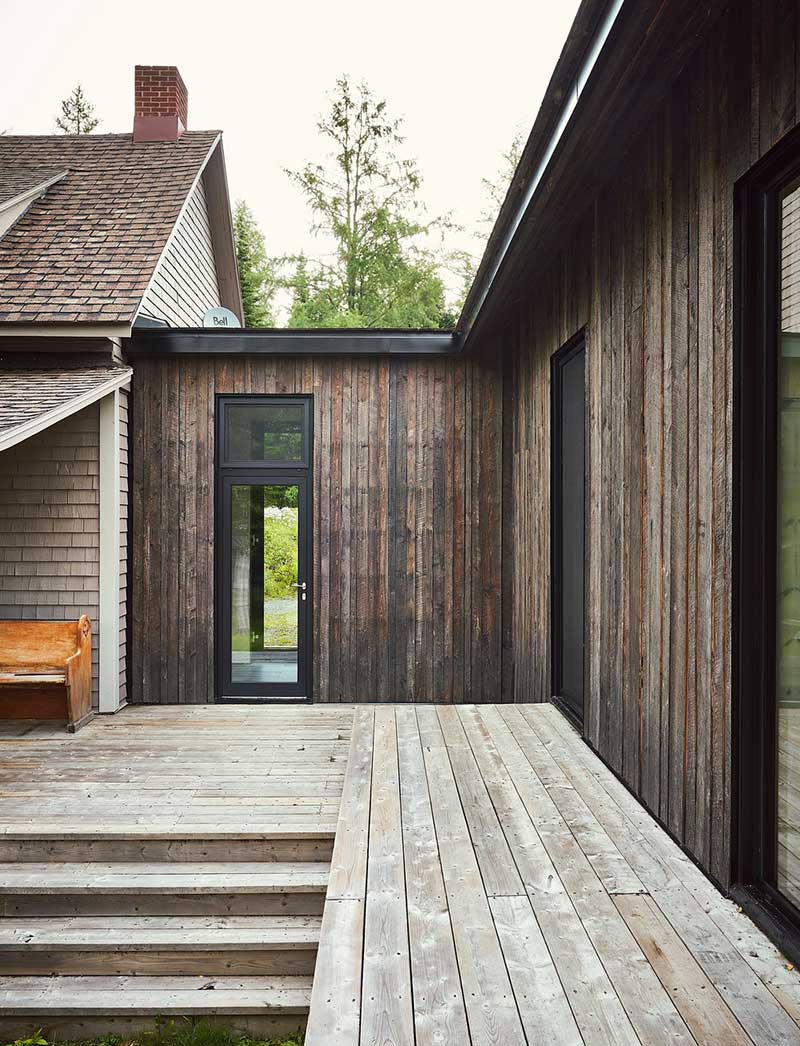 Offering two bedrooms, and wrapped with white washed pine, this cozy wooden nest looks out upon the lake through an entire wall of windows, while the one-sided 25-foot roof adds a sharp 'church steeple' esthetic appeal, lending space for the second bedroom to be perched on the upper floor, while looking down below at the kitchen and living area that dons multiple white hanging lights – like fish line bobs suspended amidst the space.
With an adjoining patio laid out with wooden planks and a church pew for seating options, this unique home that is 'The Sisters' is nothing short of heavenly.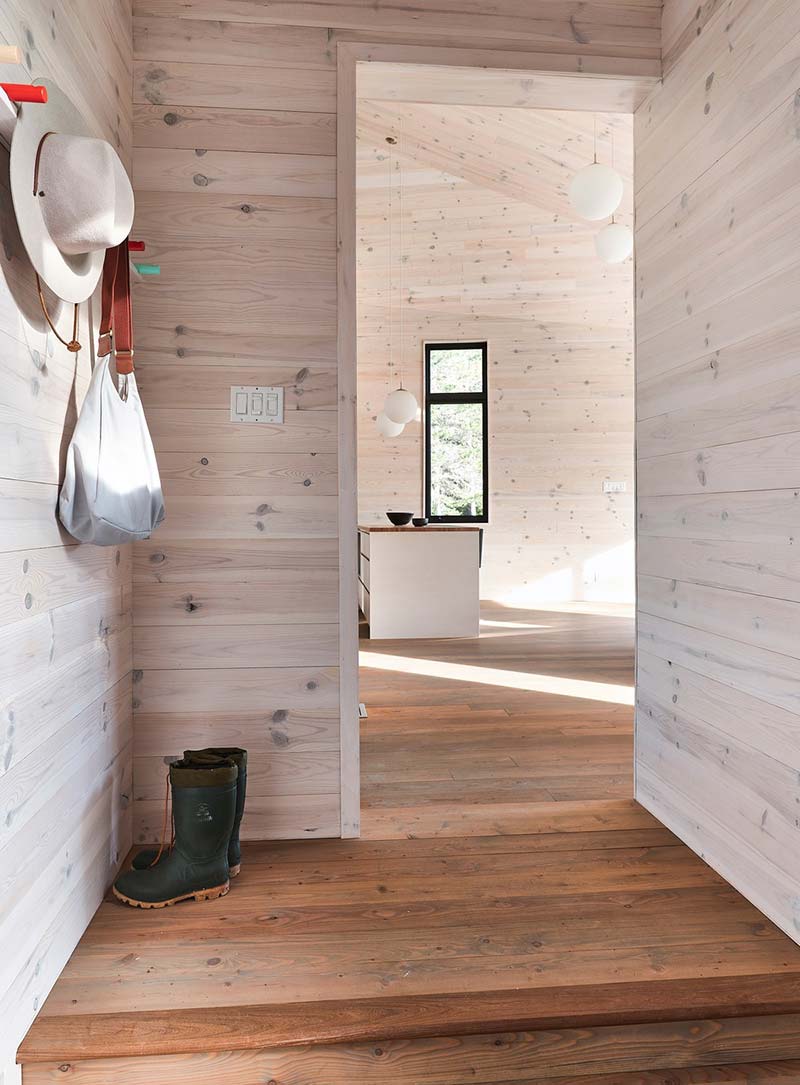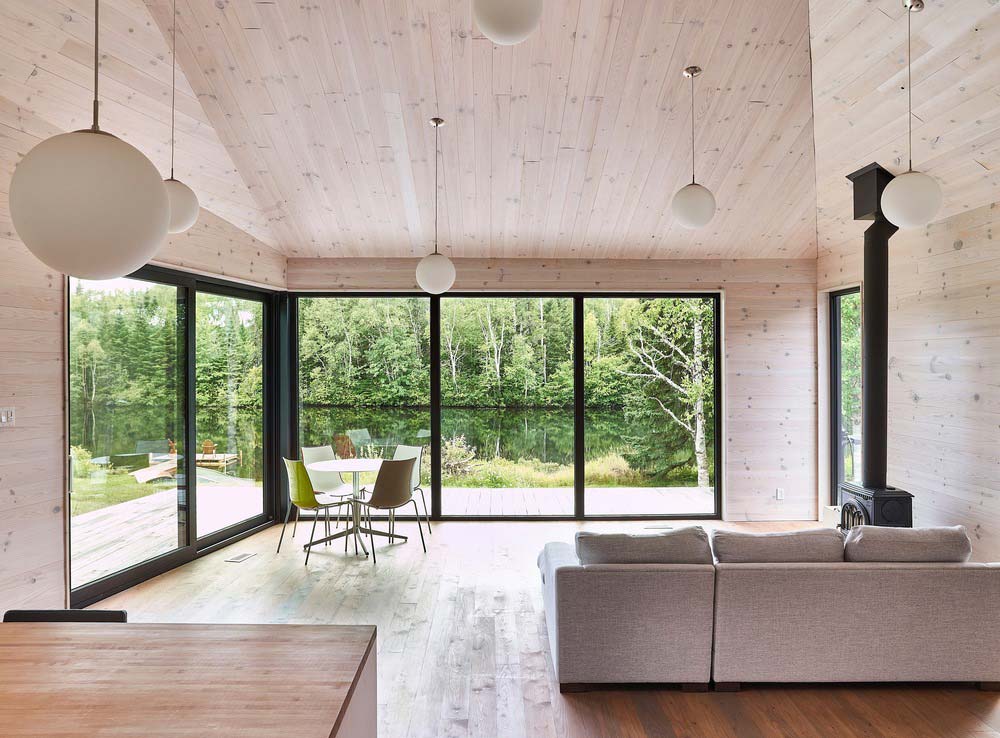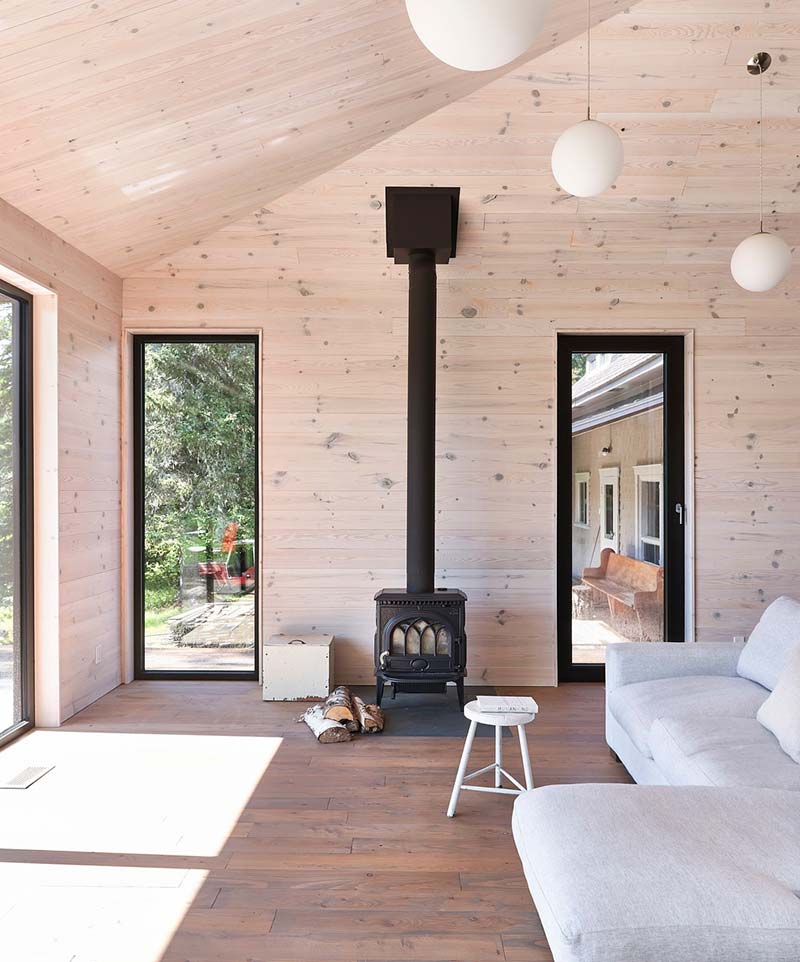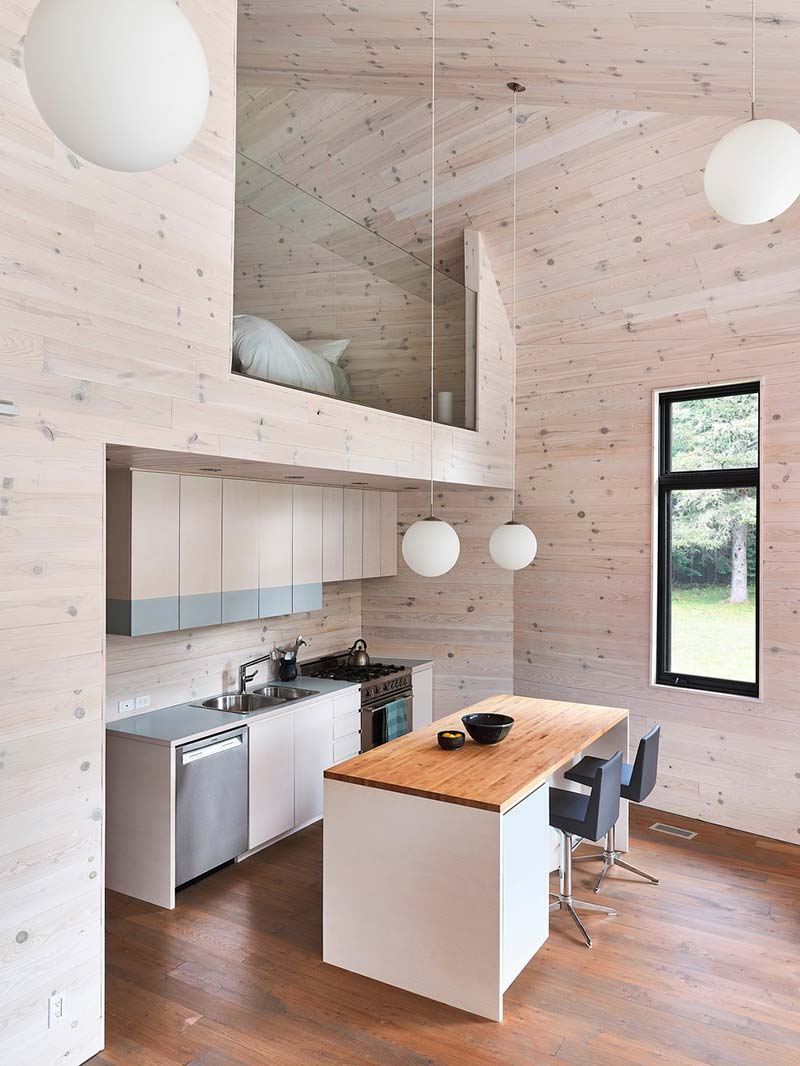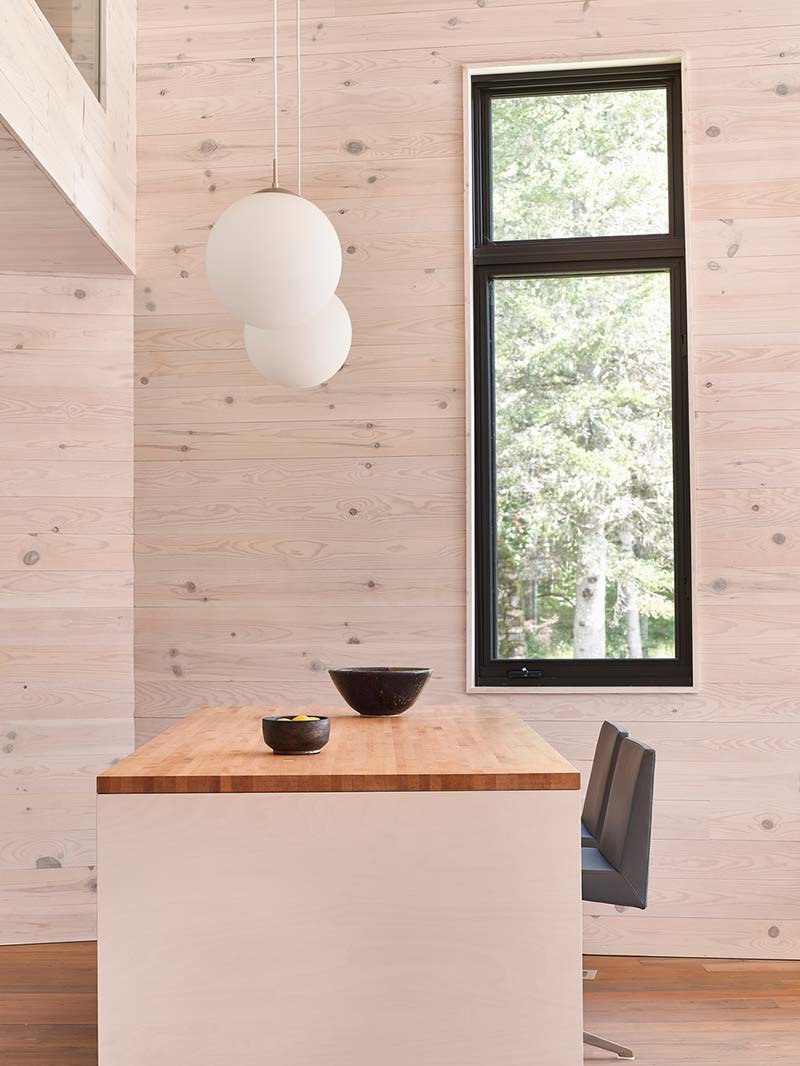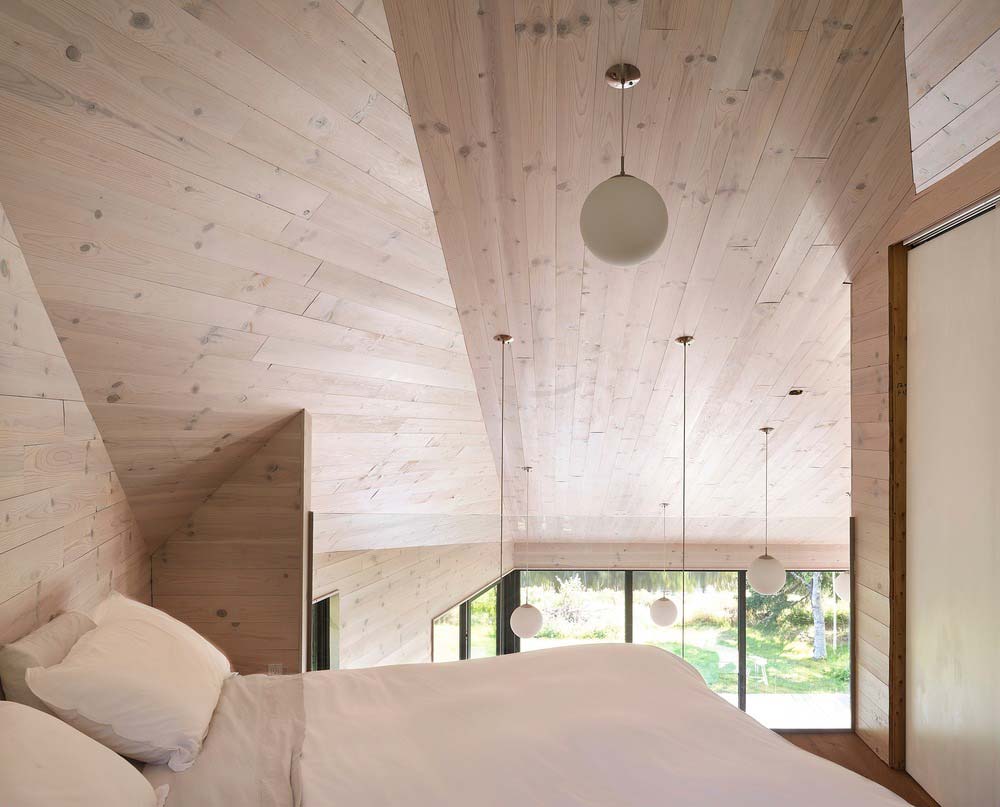 Architects: Anik Péloquin architecte
Photography: Louis Prud'homme