With a simple color palette of black, white and whitewashed wood, this modern funky cabin is a conglomeration of functional and fabulous, right from the egg-basket entranceway patio chair.
Providing contrasting patterns throughout the space – such as the Peruvian style hallway rug that greets you upon entry, and the ironic floral couch set amidst this winter home, the mismatched madness somehow makes sense and brings texture along with it.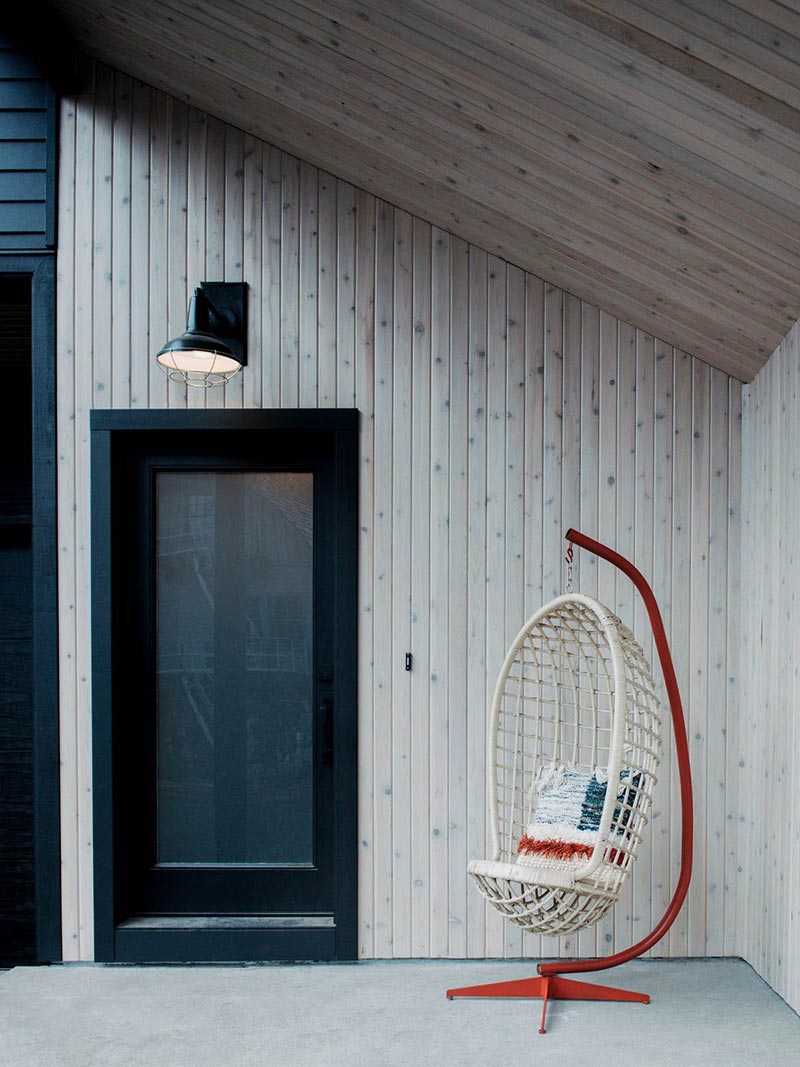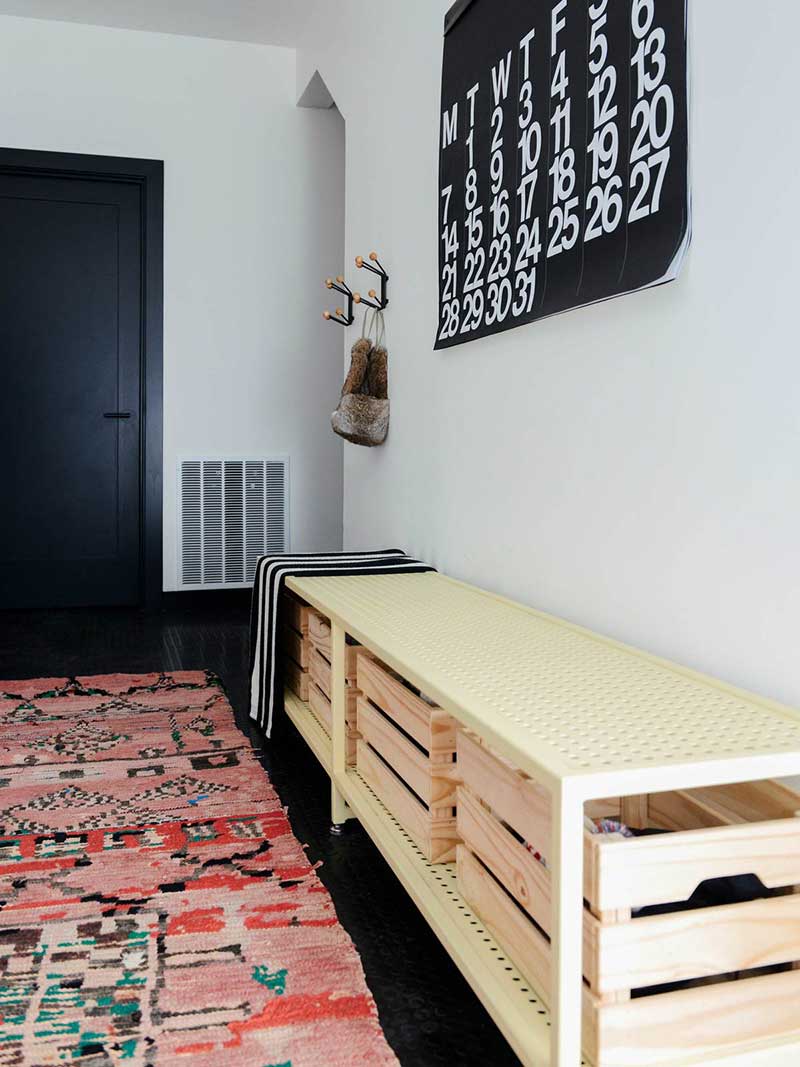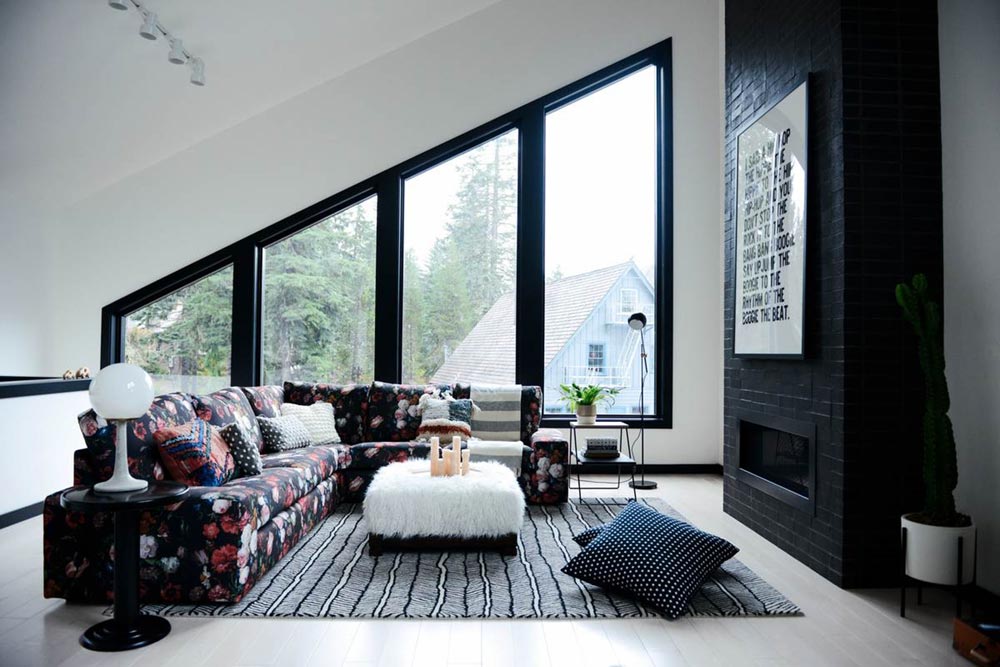 Regardless of the variety of patterns, this chalet still has flow – thanks to the clean palette of flat white walls and dense black accents found in the metal window frames, the regal fireplace, the dining room lighting, table and kitchen cabinetry, as well as the bathroom sink base.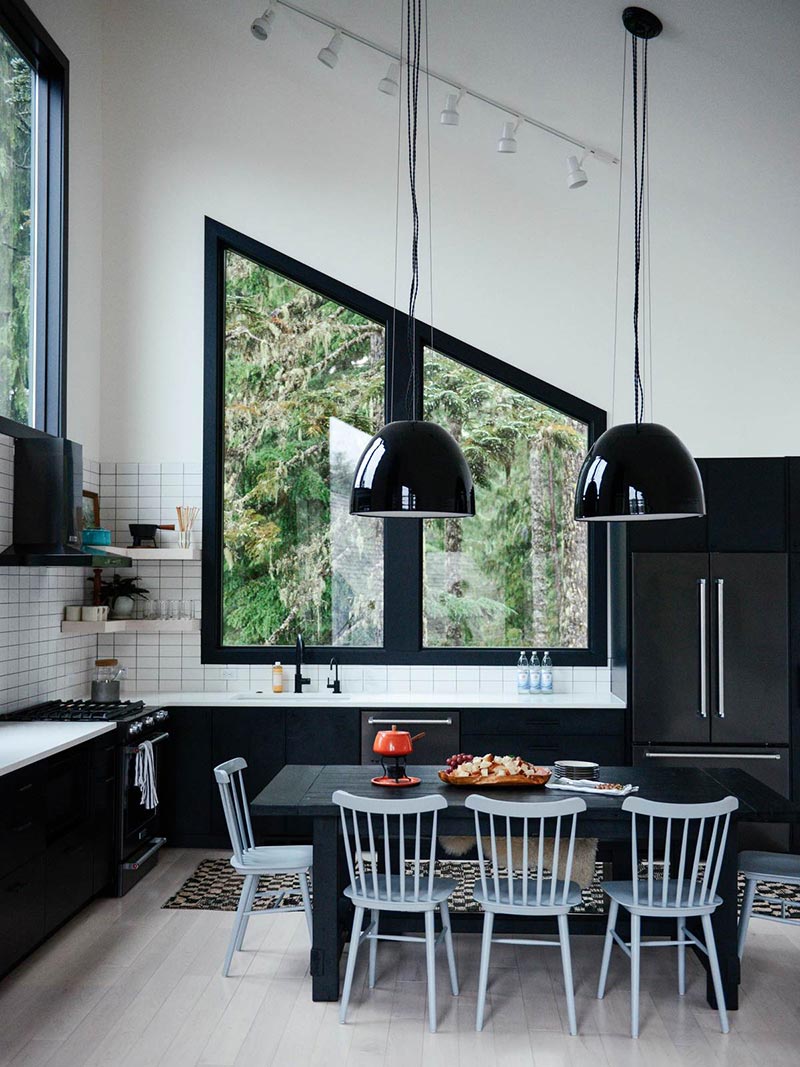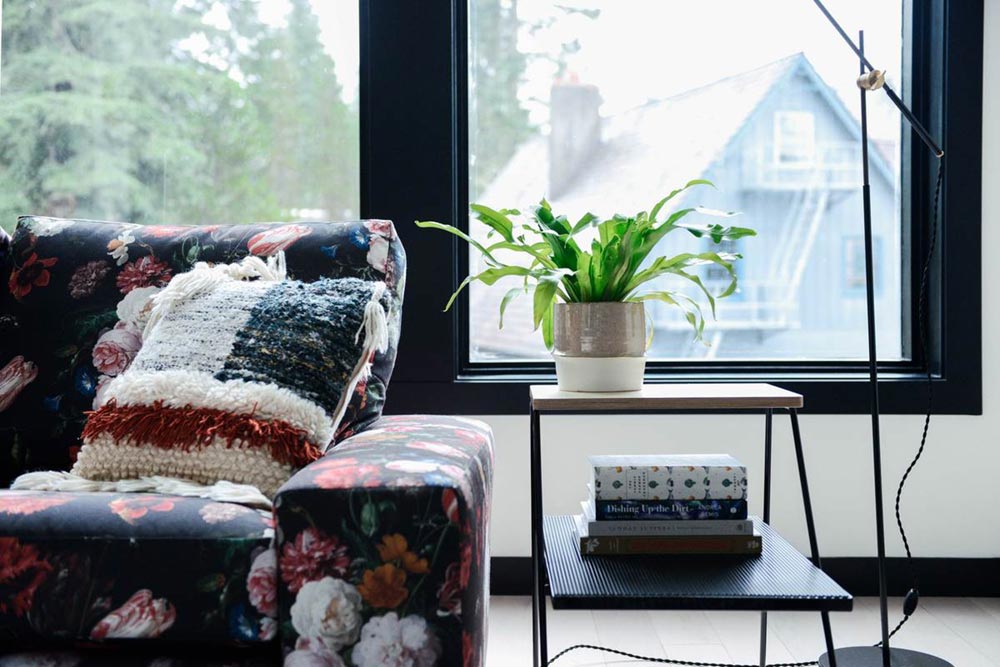 Add to that the plethora of windows in this winter haven, and Alpine Noir Chalet becomes a gallant getaway any season of the year.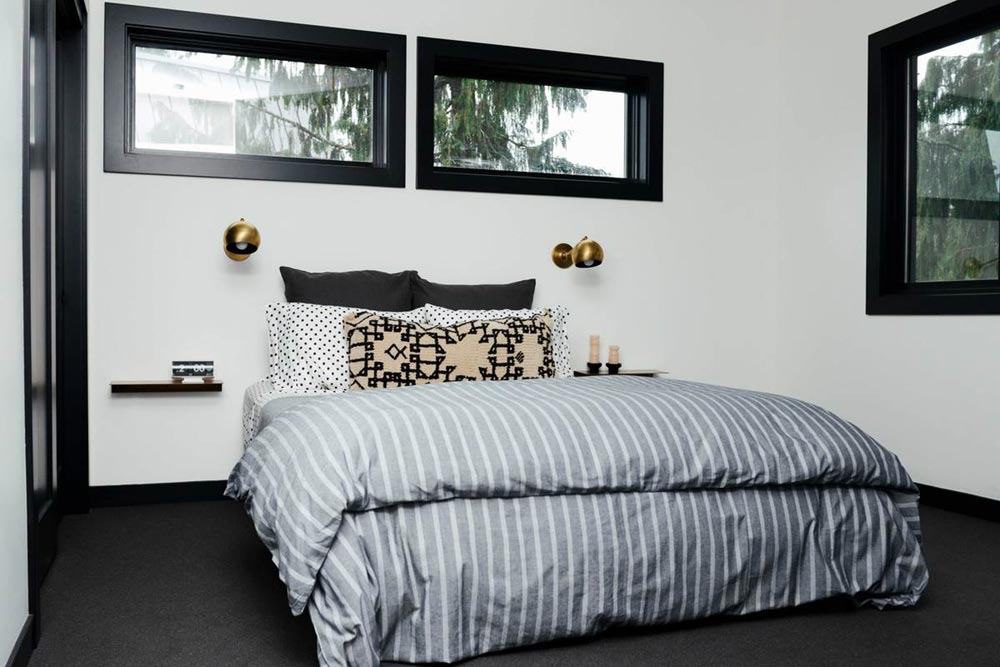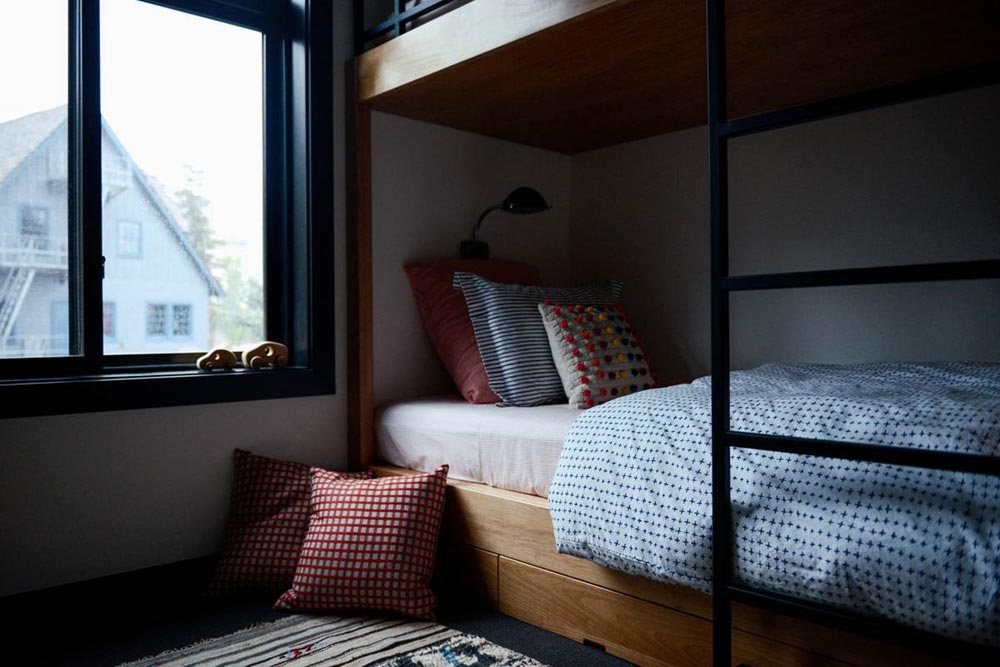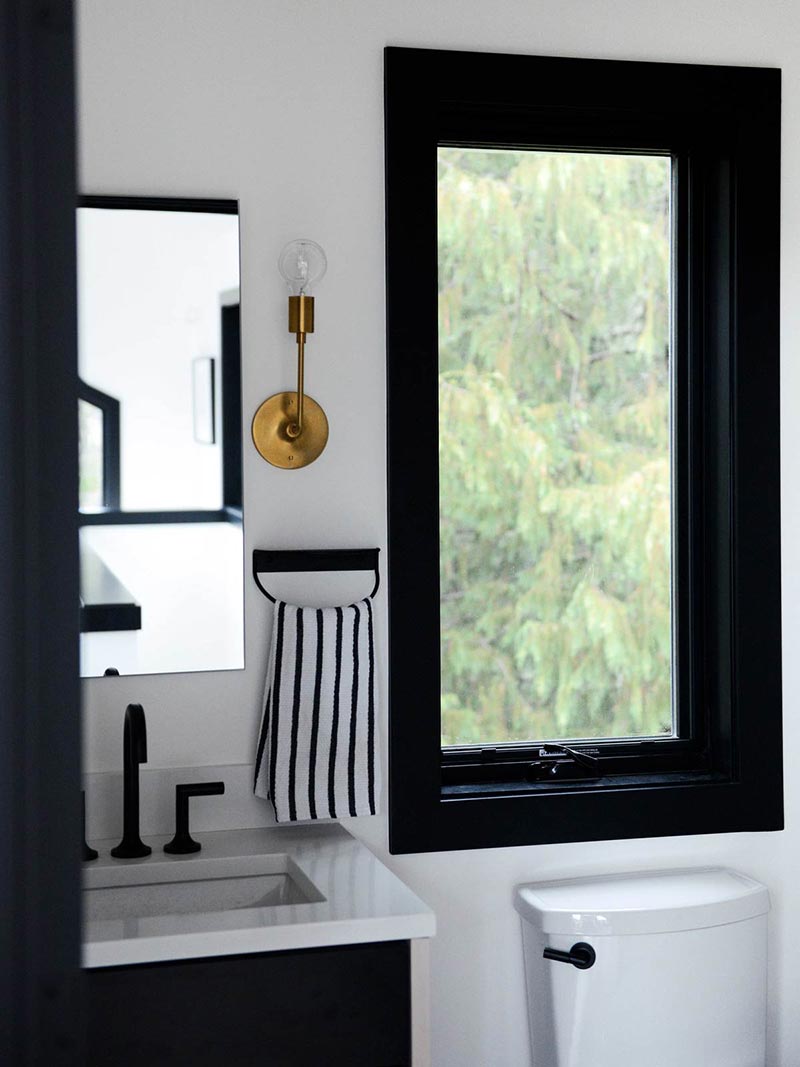 Architects: Casework
Photography: Mikola Accuardi