Created as a shelter in North Slovakia to get away from it all, while still being immersed in the best part – nature, this small modern cabin is an amazing display of how beautiful simplicity can truly be.
Wrapped in luxurious black metal, the exterior holds a mystery waiting to be discovered, while the light pine inside brings nature in effortlessly.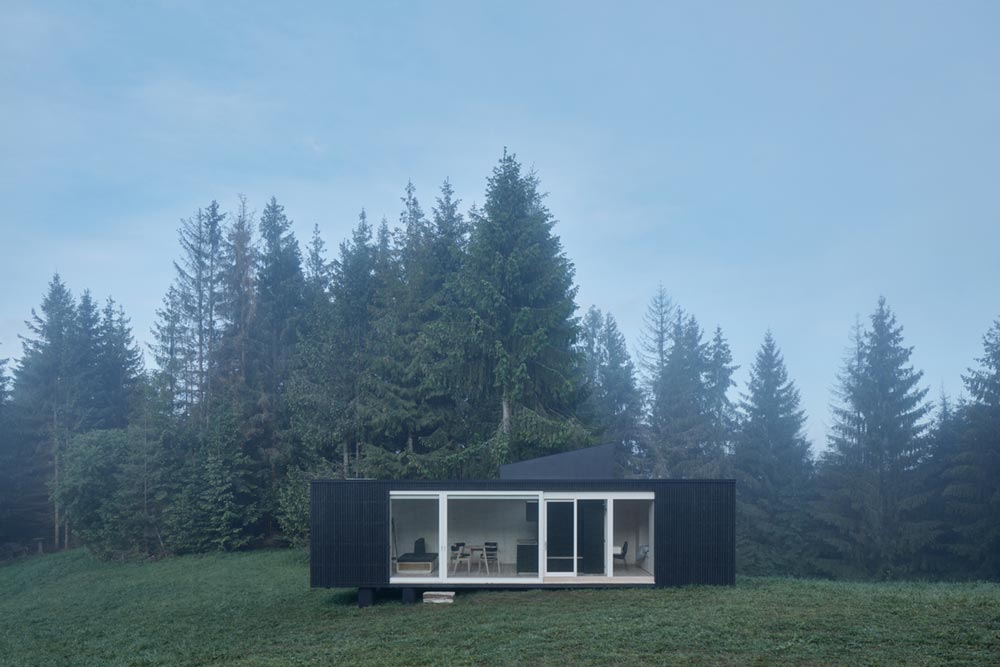 Offering 5 areas in which to enter, exit or simple enjoy the view, this home is wrapped in natural light, with the entire side of the cabin set with glazed windows.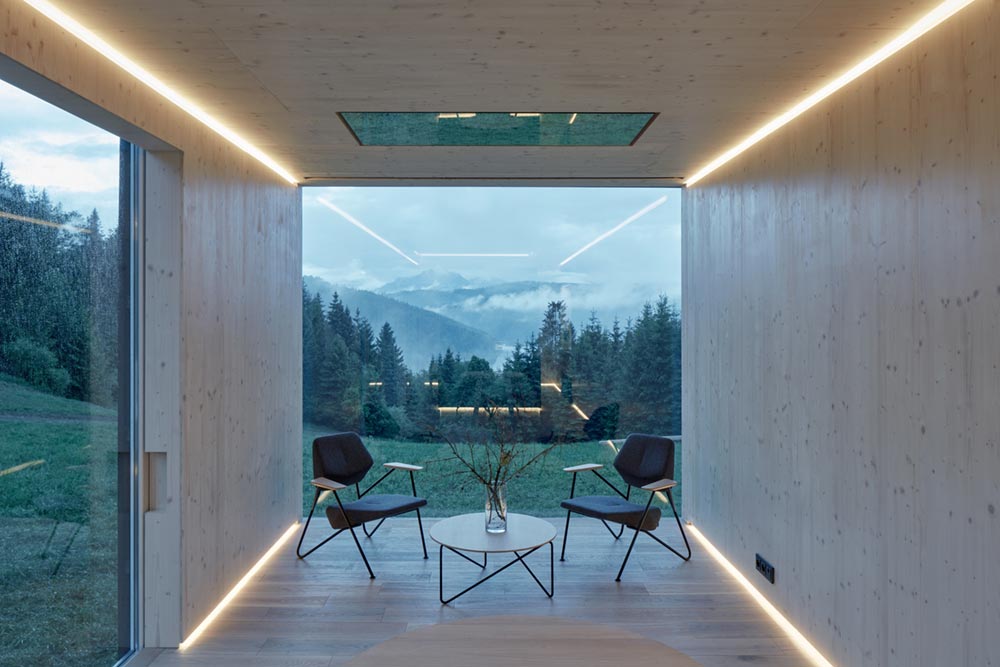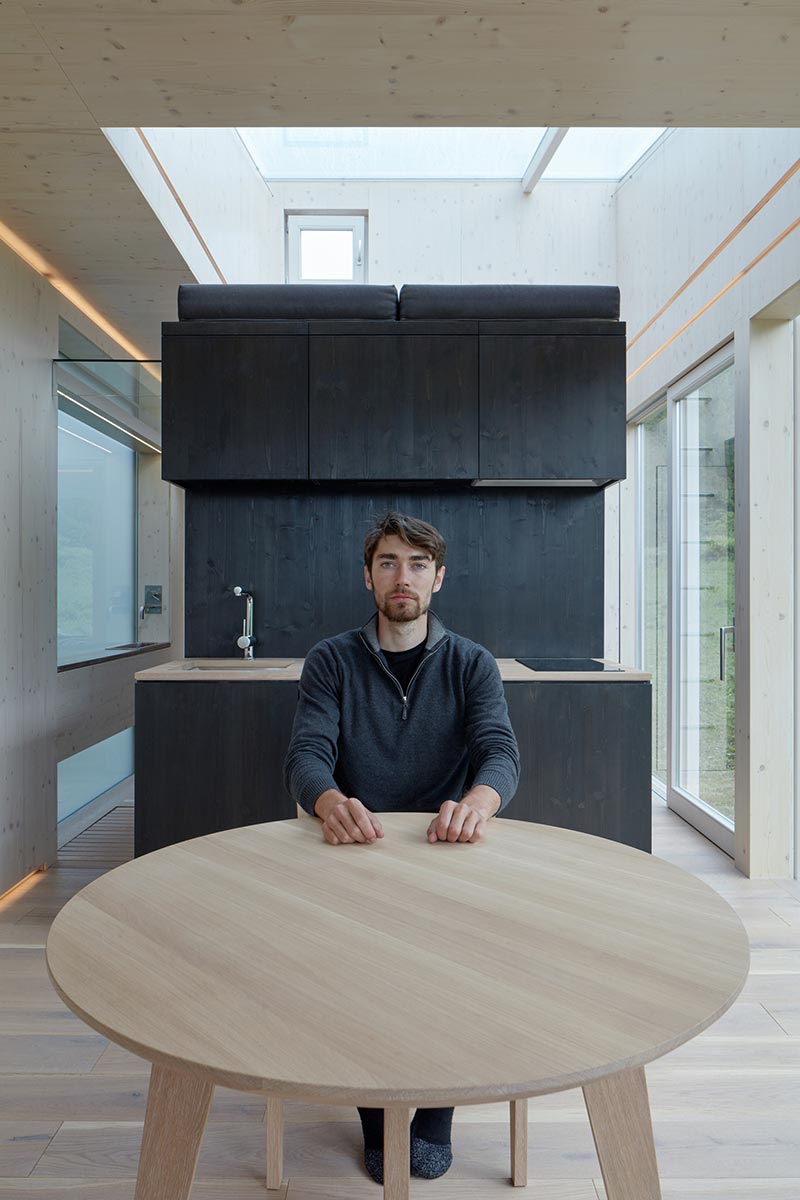 In addition, a skylight graces the dining area for an uninterrupted night view, while a secret Jacuzzi is tucked beneath the double bed, which suspends itself automatically into the ceiling. Um – wow?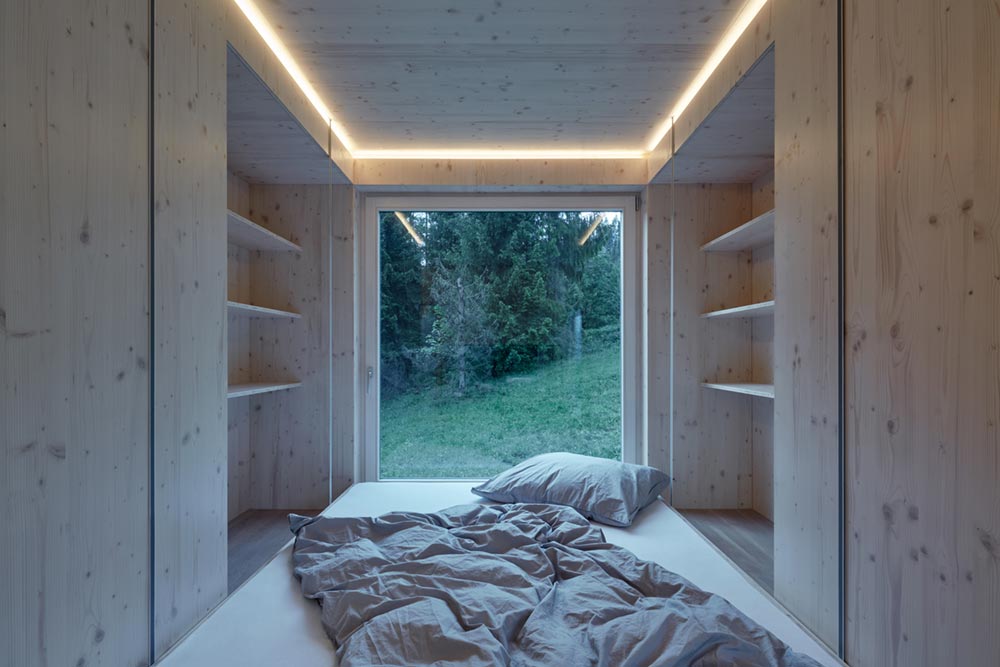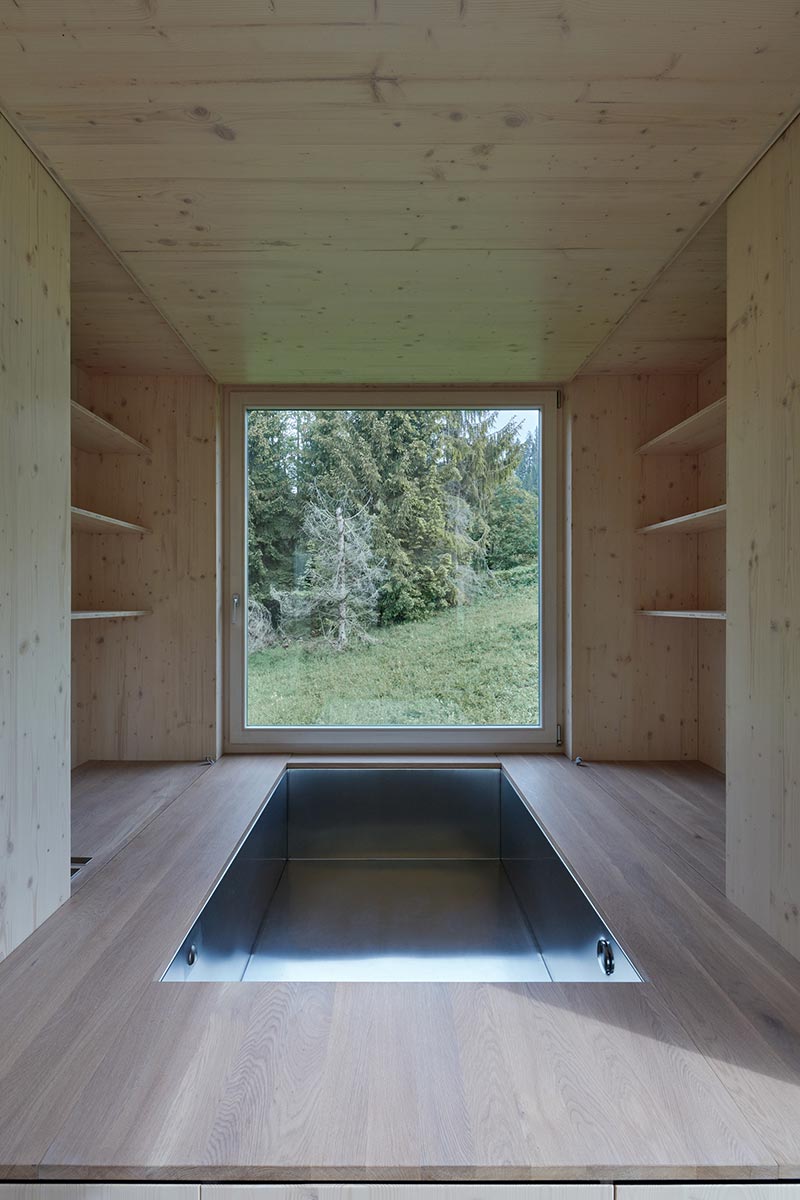 It should also be mentioned that this off-grid cabin comes equipped with solar panels, offering all the comforts of home without any of the electricity bills, while delivering uncompromised luxury throughout.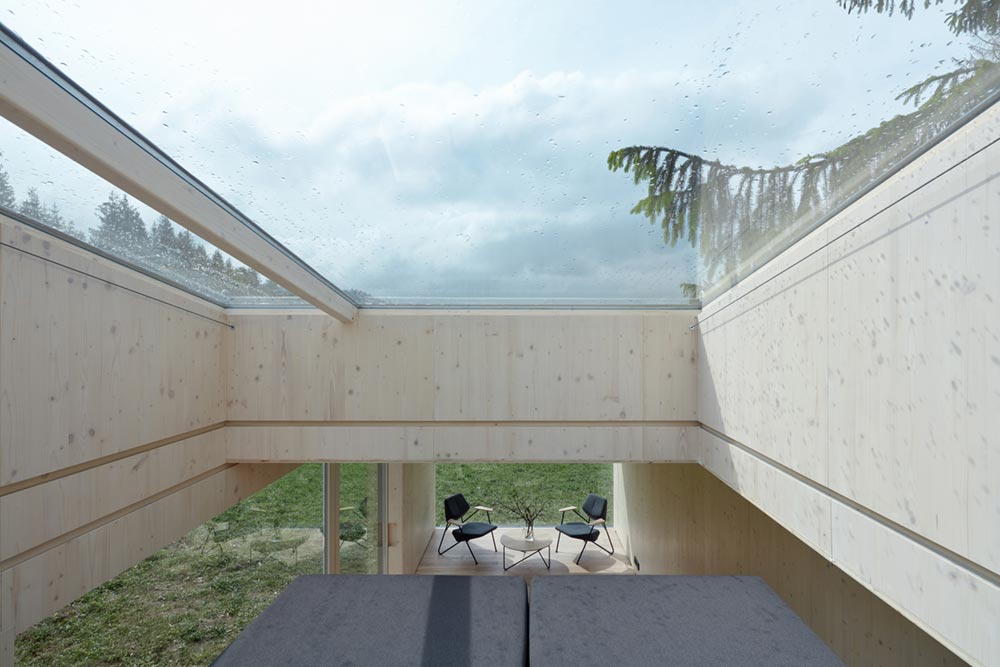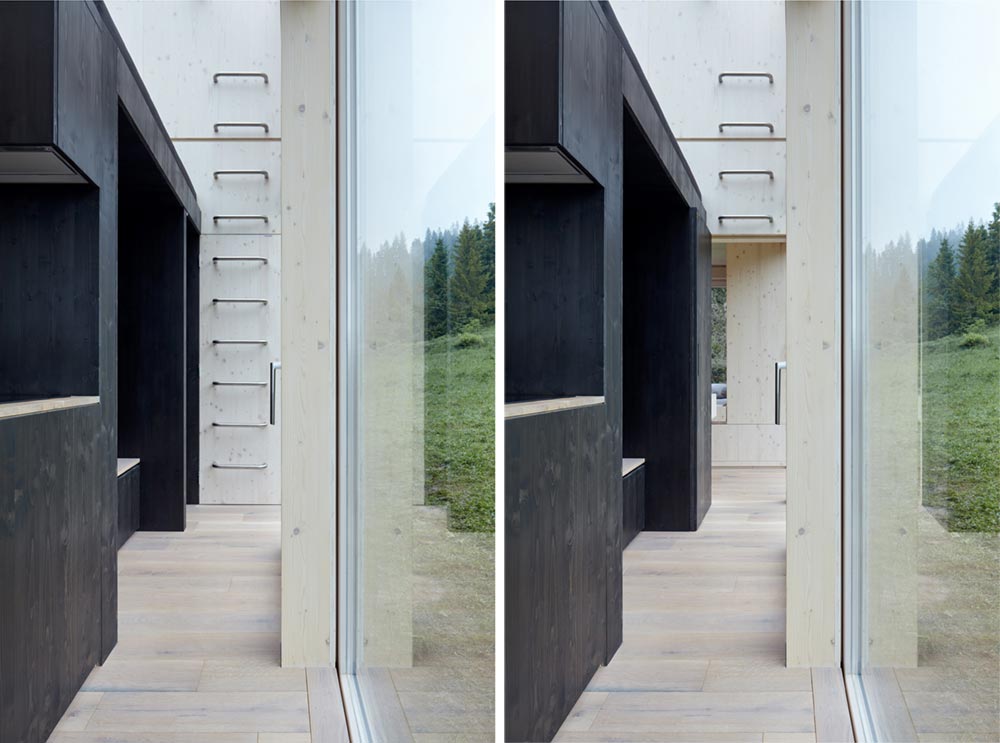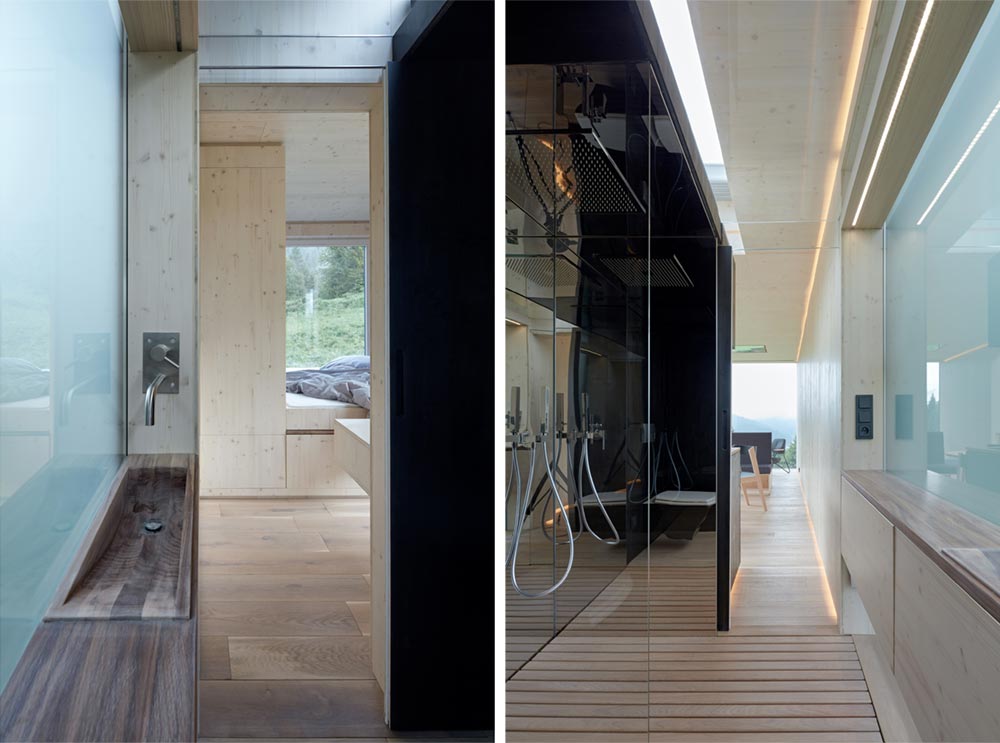 Architects: Ark Shelter Studio
Photography: BoysPlayNice