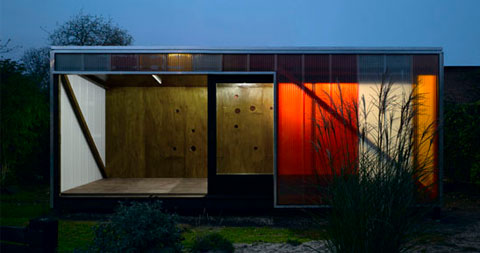 This small prefab by Dan Brill Architects is a great example of how to create a garden studio by combining creativity with a tight budget.
The Colour Factory, an artist's studio group located in Winchester, needed a small workshop/studio for delivering classes and workshops for the local community. With only £15,000, a small timber structure clad in translucent, colorful polycarbonate panels was created within an enclosed garden.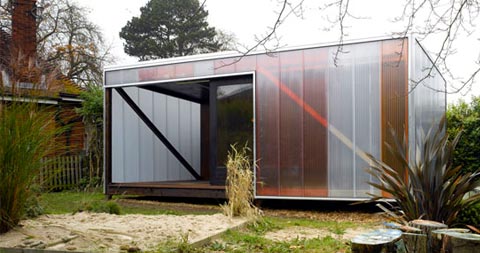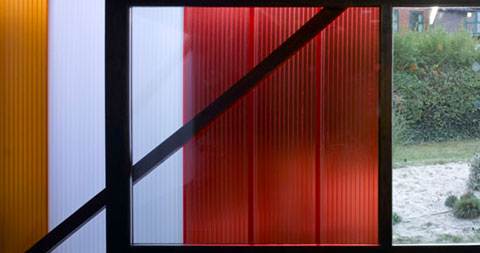 This colorful 25 sq. meters studio provides a playful environment for the artists' collective. Holes were crafted in the plywood interior, across a large wall and part of the ceiling, providing pools of colored light during the day and glowing circles of color to the exterior at night.