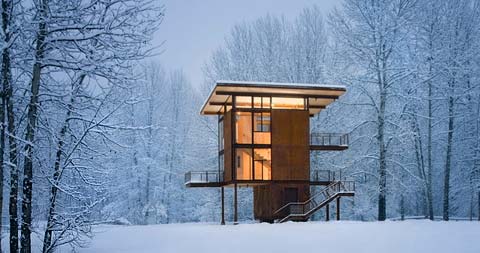 Designed by Oska Architects, Delta Shelter is a 1,000 sq. ft weekend cabin in Mazama, WA. It has a small 20' x 20' square footprint, which rises three stories high and is topped by the living room/kitchen.
The structure appears simple as it portraits a steel box on stilts. However there's a twist, where the owner can operate a hand crank and simultaneously close large, 10' x 18' steel shutters while the cabin is closed and vacant.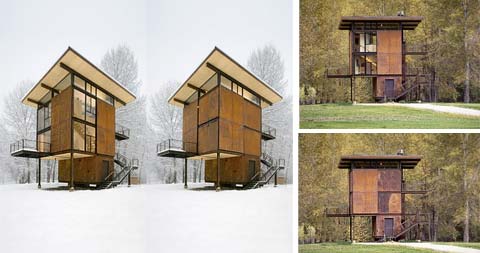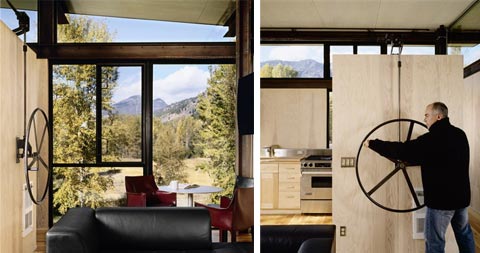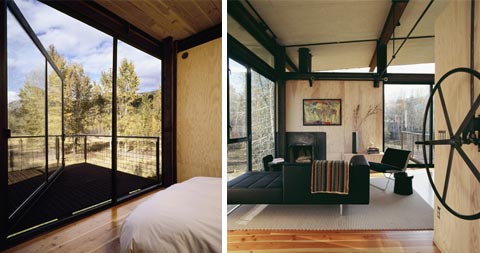 This charming secluded cabin is also featured in the beautiful book of Superb Cabins
by Charles Broto.
If you're looking for great cabin design ideas with gorgeous photographs of both luxury and rustic cabins, take a look at my favorite selection of the best selling cabin design books.