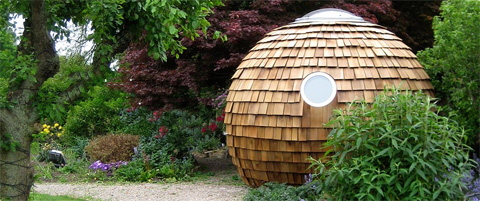 Archipod (pronounced ark-ee-pod) is a prefabricated garden office that will make working from home a bit more comfortable – you'll have a quiet space all for yourself where you could separate your work from your personal life, while saving on travel time and costs.
Delivered and installed as an integrated package, the pod is an insulated curved plywood sphere of approx. 3m diameter cladded with Western Red Cedar shingles. The roof dome and the top hinged door, make it look even more like a small spaceship has landed in your back garden.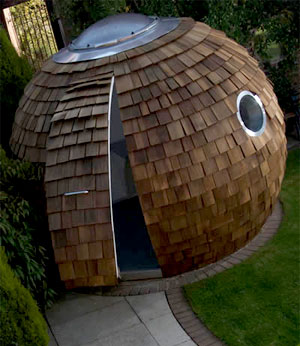 Constructed predominantly from timber, the structure is prefabricated in sections to allow all the parts to be carried through a house and into the backyard. The pod can also be adapted to a playroom, studio, leisure room or a yoga retreat.