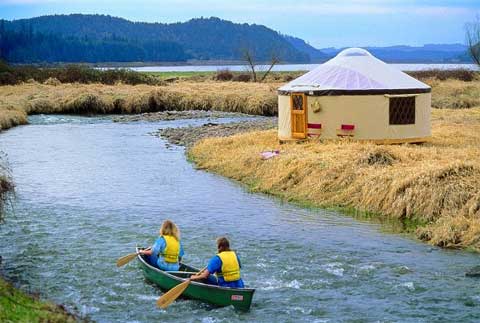 Living in a yurt is so cool! An eco-friendly home that is simply perfect for those who are looking for sustainable houses that meet a unique, nomadic lifestyle. Based on the ancient shelters used by Mongolian nomads for centuries, the yurt is a lightweight structure, featuring a circular shape that consists of a durable fabric cover, tension band and a wood frame.
The yurt is not just a tent, it's much stronger and weather tight. It has an aerodynamic shape that allows the wind to easily flow around it rather than pushing against flat walls. It's durable, yet can be removed without a trace, and can be connected to plumbing and electricity or wind and solar powered.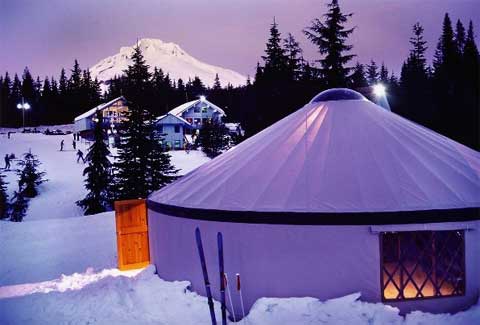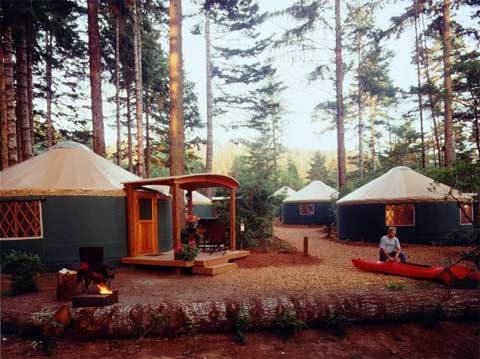 As you can see in the pictures below, these beautiful abodes by Oregon-based company Pacific Yurts, can be used in all sorts of locations and for various uses, from tropical getaways to camping yurts, simple cabins and fully furnished mountain retreats.