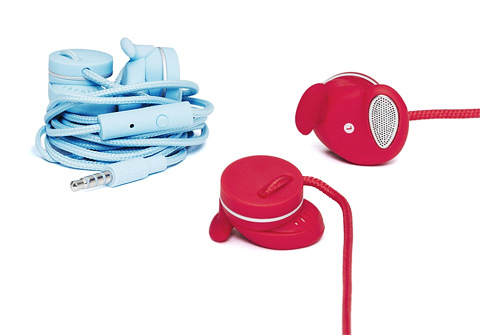 The unique Medis earphones from Urbanears let the user enjoy the best of both worlds: the compact size and convenience of an in-ear combined with the comfort, safety and health benefits of an over-ear. How do they do that? Via the EarClick patented fitting system.
The inner piece of the earphone has two rubber pieces, one fixed on the lower end and one interchangeable earpad at the top of the earphone. The earphone does not plug into your ear, but clicks into your outer ear, providing great sound and a snug fit.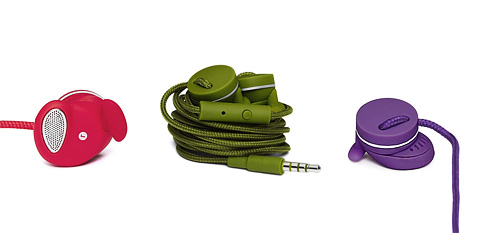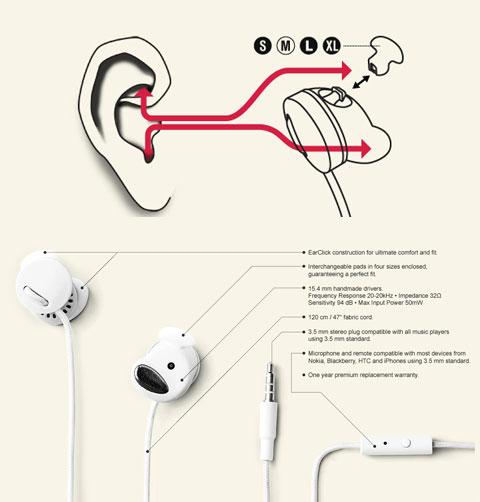 Medis is delivered with 4 optional size pads, handmade 9mm drivers, and a tonal fabric cord which holds the microphone and a one-button remote unit for handling music and incoming calls.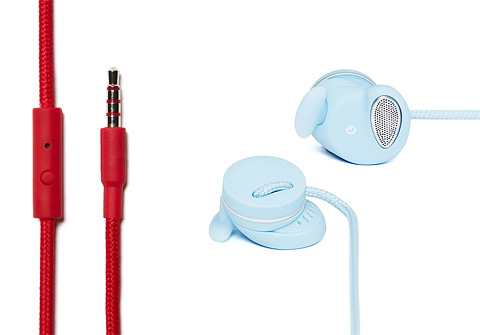 Buy This Item