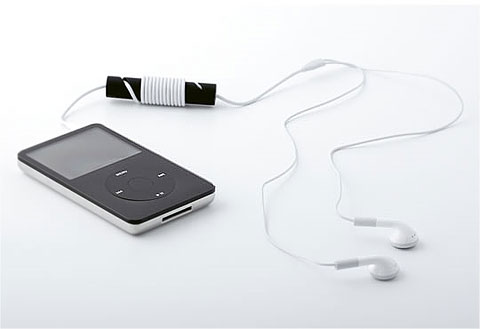 If you're like me then you probably throw your iPhone, iPod or any other MP3 player in your bag and you're good to go. Yeah, so? The problem is dealing with those annoying tangled earphone cords once you pull them out of the bag. *cordctrl will take care of that. It's a nifty little gadget from Sweden, made from 100% high grade liquid injection silicone, that helps you keep your cords in order.
Simply wrap your headphone cord around the *cordctrl and lock it at both ends by sliding the cord into the slots.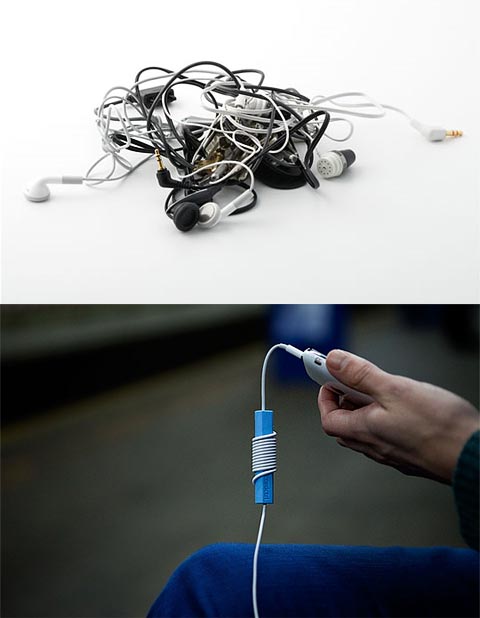 In my experience, the *cordctrl works perfectly with thin cord earphones, like the iPod and iPhone. However, if you're thinking about headphones, keep in mind that most headphones feature a somewhat wider cord, which needs a bit more persuasion to stay in place properly.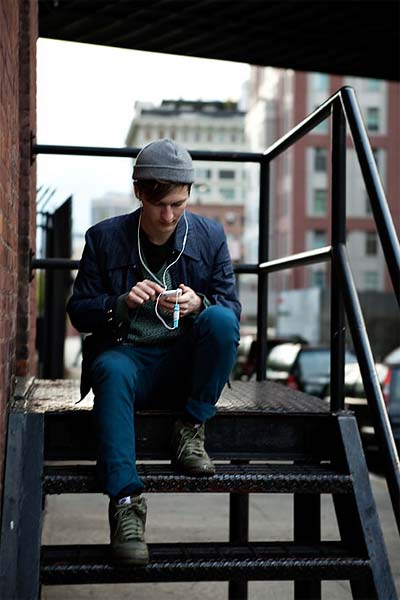 *cordctrl is fun, stylish and gets the job done! It comes in various colors: Black, White, Red, Frost, Pink, Purple and Turquoise Blue, all wrapped up in a small, transparent sealed packaging. …Great logo by the way.