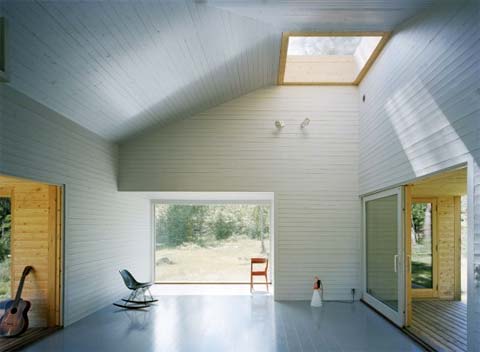 Located in the Stockholm archipelago, this vacation home is minimalist and pure. I love the spacious open plan layout, large openings that bring in light and airiness as well as views in four directions, the roof light placed in the ridge, and the contrast between the dark exterior and bright interior.
The roof and facades are wrapped in black roofing felt, whilst patio spaces and interior surfaces are made of sawn wood paneling.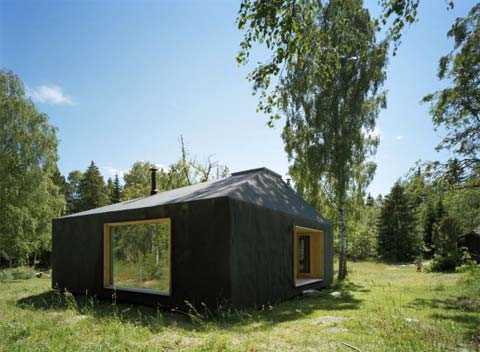 The house includes a central open living space, two bedrooms, a bathroom and a storage room placed in each of its four corners.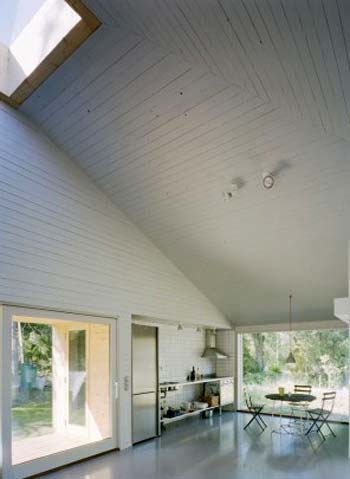 Glazed niches create a connection with the exterior, and two recessed windows form covered outdoor terraces which function as an entrance porch and dining room.