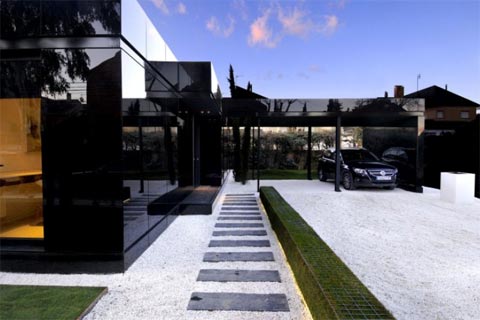 Designed by Spanish architects Joaquin Torres and Rafael Llamazares, this modular prefab offers a contemporary home, based on four models, a modern black and white color palette with a touch of color, and various options for customization.
The basic model of this prefabricated house offers a 84 sq. meter home with two bedrooms, two bathrooms, kitchen, living dining room and a laundry room, priced at 79.000€. The current largest model consist of 132 sq. meter built area with 4 bedrooms, priced at 125.000€.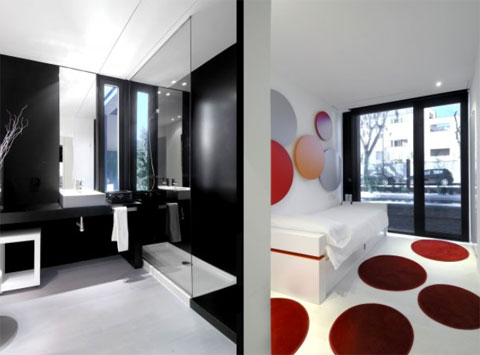 Extra features are also available, such as a 3.5 meters high ceiling in the lounge dining room, a porch, roof terrace with solar panels, a two vehicle garage, and more.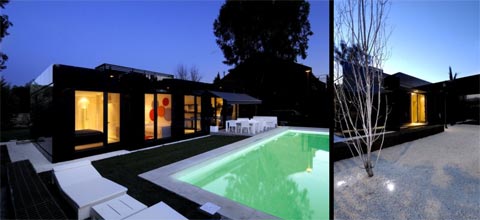 You can also choose from various materials for the facade of the house, combining White panels, Black glass, wooden finishes, Corten steel and concrete.