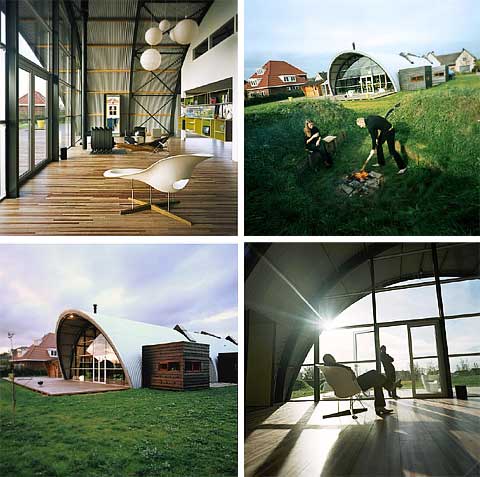 This hangar is not for aircrafts but for a family of four. Located in Breda, in the southern part of the Netherlands, Huisjeshuis is a unique prefab home with a total surface area of 4575 sq. ft.. This modern structure consists of a central prefabricated body, which serves as the main residence, and small secondary volumes in the garden, which are sealed to the main volume with a polyester mold, including two home office units, a conservatory serving as an additional outside bathroom, and a Siberian log house sauna.
The main body resembles a large hangar, featuring an insulated stainless steel shell. The in-floor climate control system and radiant wall use polyester pipes embedded in the hangar shell to warm the large interior spaces in the house. The use of a stainless steel shell enabled the foundations to be lighter than in typical brick or concrete structures.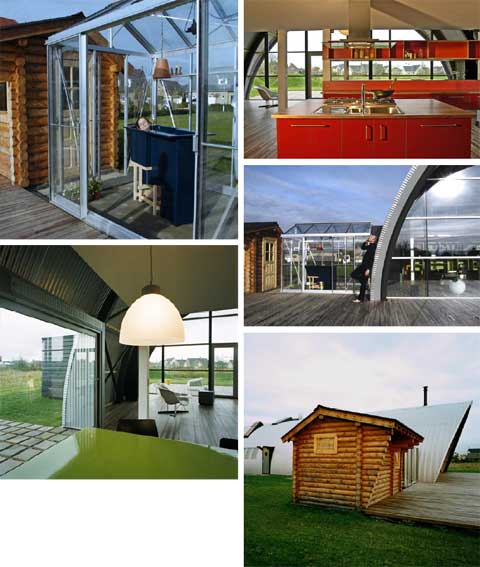 Interior spaces are double height, while the south-facing glass facade opens directly out onto the landscape, allowing for passive solar energy and creating an indoor/outdoor flow.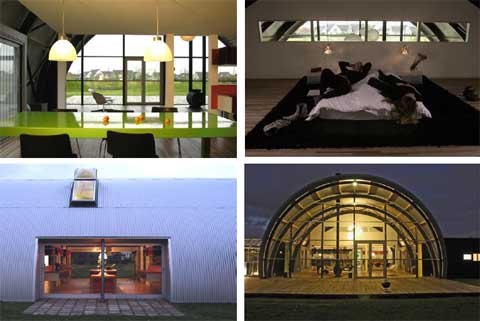 Interior walls, doors, wooden floors, kitchen and bathrooms have been installed on-site. All in all, it took approx. three months to finish this modern prefab and a final budget of 330,000 euros.