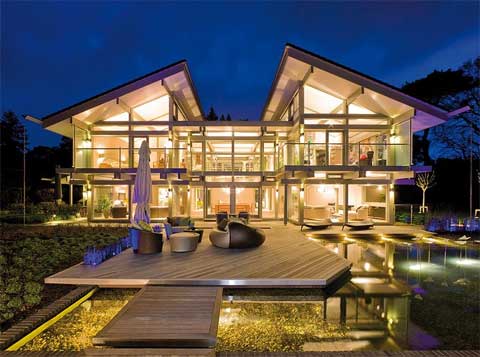 Prefab homes don't necessarily need to be small or medium sized houses. They can be mcMansions too. The prefabricated pilot model of the Huf Haus isn't large, it's huge! spreading over three floors with a total space of over 7,000 sq. ft..
The different house models combine two concepts: classic design and energy efficiency.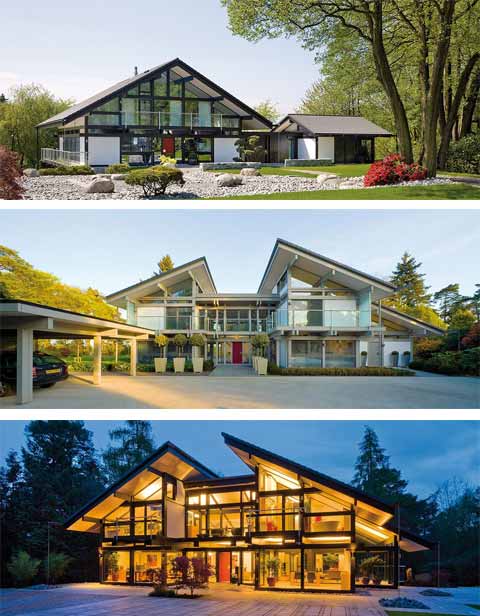 This prefab structure comes with a rectangular floor plan and three levels based on open plan spaces; a concrete basement for visitors, featuring a kitchen, bathroom and bar; the first floor has a living room, kitchen and studio; and the second floor has two bedrooms, reading room and washroom for guests.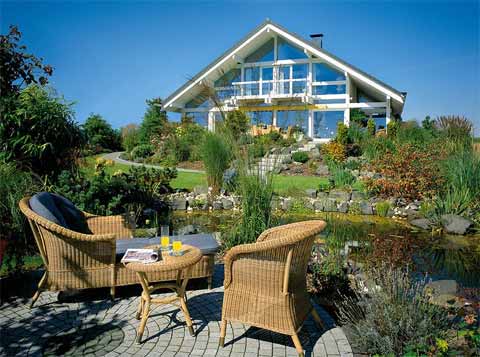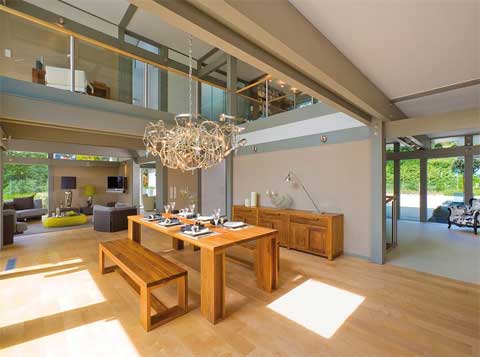 Inspired by the elements of nature: earth, water, fire and air, the design is rich, elegant and contemporary. The building is made of wood with mineral-wool insulation. The glass monitor roof contains thermal and photovoltaic panels. In summer, a mechanical ventilation system is used for climate control, while in winter, the house is heated via radiant floors.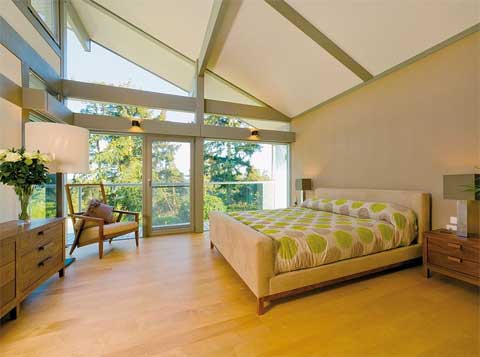 The interior design is modern and versatile, featuring clean surfaces and spacious areas. Flooring are tiled in the Italian style or carpeted.