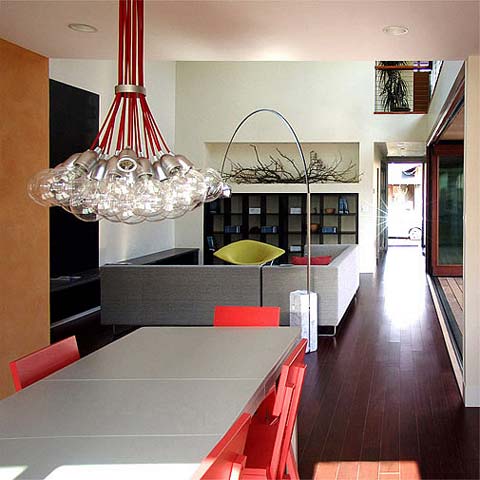 Situated on a narrow lot in a residential neighborhood in Mountain View, California, this modern prefab is designed for a family with two young kids. Combining standardized prefabricated construction with the charm of a custom built home, this house brings a natural approach to modern design with sustainability in mind.
The narrow lot (42 ft. x 125ft.) required a plan only 32 feet in width; certain modifications were made from the standard NextHouse design, resulting in a modified courtyard house.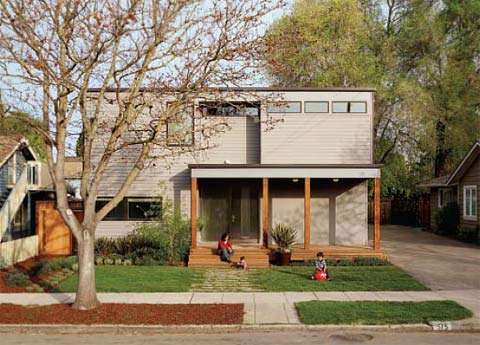 The living room features a 19 foot ceiling, a beautiful arch lamp, cubby wall and metal-backed fireplace. Large sliding doors let natural light flood the living room, opening the living space onto the patio, spanning the full width of the site and giving the impression of a much larger space.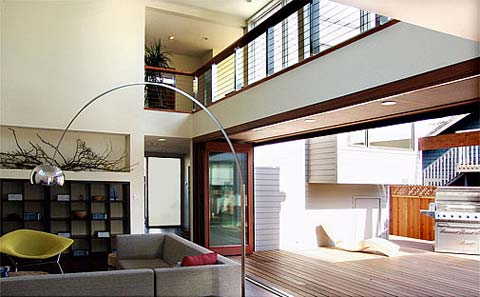 "This house really embodied the thrill of using a prefab system: adapting standardized details to custom solutions."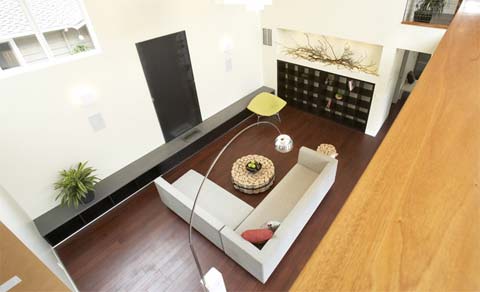 I love the vibrant red chairs around the dining table as well as the unique light fixture floating above.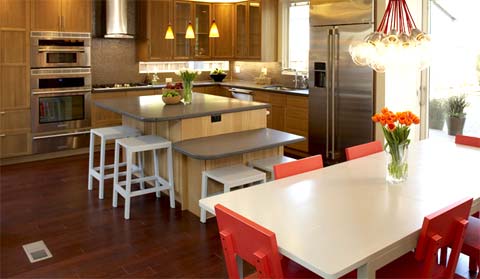 Wood and metal railings span the second floor bridge, leading to the master bedroom, kids' room and bathrooms.