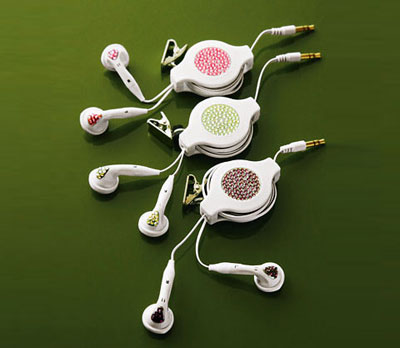 I hear music all day long. In fact, my iPod is with me all day long. I have it on my way to work, when I'm jogging or doing any type of exercise, when I'm doing my house chores, when I read or just chill out – all day long.
One of the things I love the most – and I believe most of us do too – is to stand out with a unique item. The retractable crystal earbuds are exactly that special item I'm referring to – stylish and elegant, and oh so brilliant.
Adorned with Swarovski crystals, chicBuds transform the listening experience into a stylish one. Cord retracts to five stopping points from 4″-48″L. It is available in various colors. Indeed this item will give you the right edge you need to be special in the simplest convenient way. There's no need to be provocative to differ yourself, all you need is something unique, elegant and classy. Crystal Earbuds – listening in style. Can you hear me now?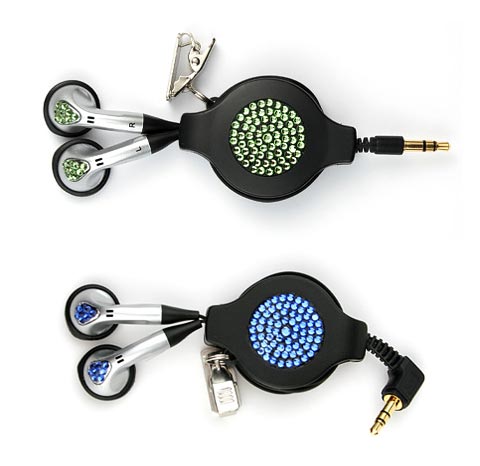 Buy This Item