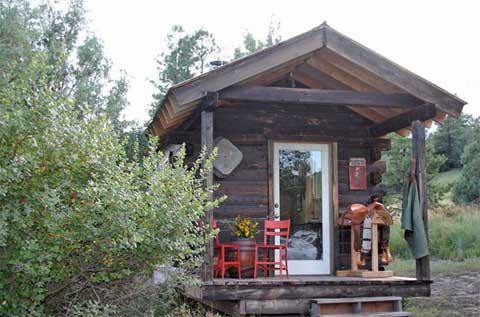 Today, more and more people are realizing the benefits of living small and 'going green'; whether by building compact efficient houses or using reclaimed materials, these are just a few of the ways we can be environmentally friendly, save on household expenses and be less of a consumer. If you're looking for a small log cabin with a Western cowgirl flare, check out Jalopy Cabins by small space builder Wolf Brooks.
At Jalopy Cabins, no two cabins are alike; after the design is envisioned each cabin is built by using a minimum of 90% reclaimed materials that are available at the time of construction. The D-Log Cabin is constructed out of – you guessed it – logs. It includes a wood stove, queen size bed, beaureau, counter with cabinets and drawers, a small cook stove and refrigerator – It's amazing how much stuff could go into a tiny 140 sq. ft. space.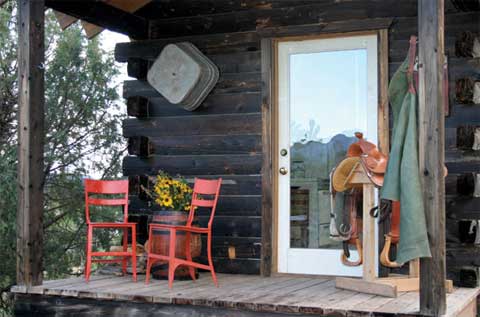 A sleeping loft can also be added in order to have a bit more floor space, so you could use it as a full time residence, office, art studio or a guest cabin. The asking price for this cabin was $10,000 and all we know is that it's already been sold.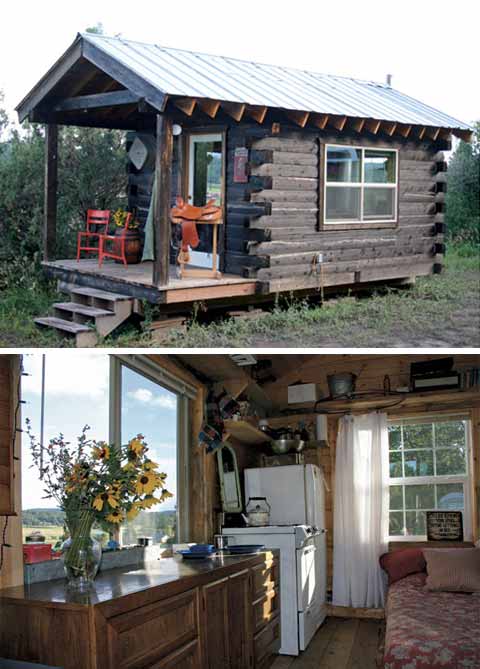 At first, moving into a smaller home might be a bit stressing, however with a bit of experience and a bunch of good small house books, you too will learn how to maximize your compact space.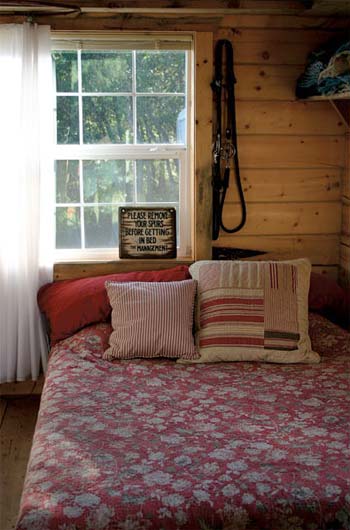 "Jalopy Cabins will only be producing a minimal quantity of cabins each year allowing adequate time to acquire our reclaimed materials and give each cabin its own unique characteristics."
The Ski Hut cabin below is currently still available, featuring a 10'x16' space and a 6' porch made from logs that came off the Wolf Creek Ski area during their clean up of the slopes. Roofing, rafters and door were salvaged from an older house.