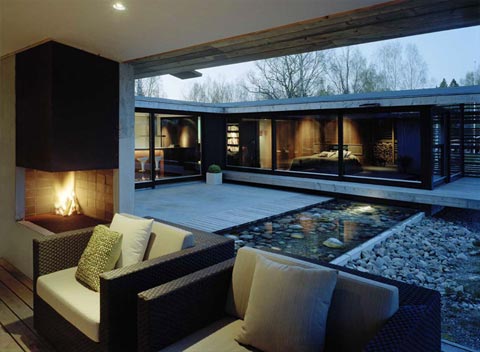 Located in Trosa, in the archipelago of Stockholm, Sweden, the H-House is a gorgeous private residence, situated on a beautiful site overlooking the ocean. Due to the harsh climate in the region, the house was constructed in an H shape, which creates intimate and wind protected spaces and courtyards.
Short summers and extreme wind conditions were taken under consideration while planning this scenic getaway home, resulting in the exploration of borders: inside and outside – protected and exposed – building and nature.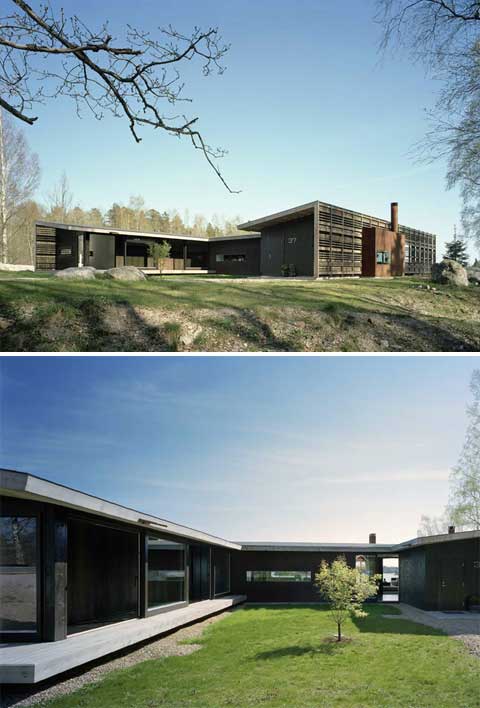 The villa has a total of 240 sq. meters, although &#8531 of the built area consists of outdoor areas under roof, like the main veranda with its lovely open fireplace, overlooking a calm and shallow pool that reflects the coastal landscape.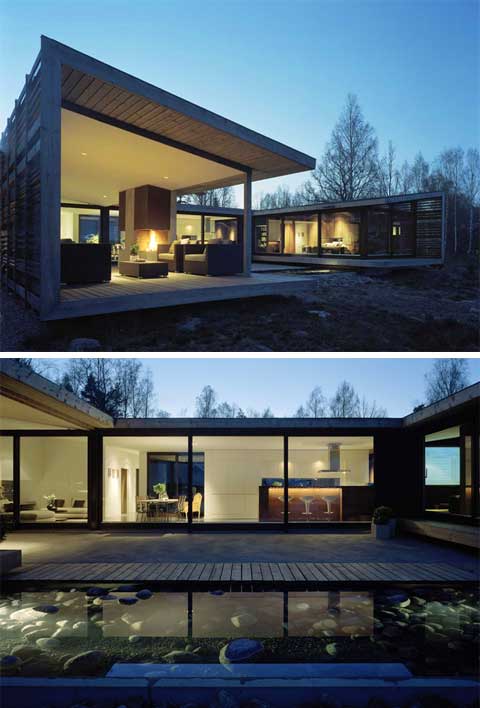 Inside, social areas feature concrete floors, whereas the private bedroom section has been elevated from the concrete, featuring dark wooden floors and interiors.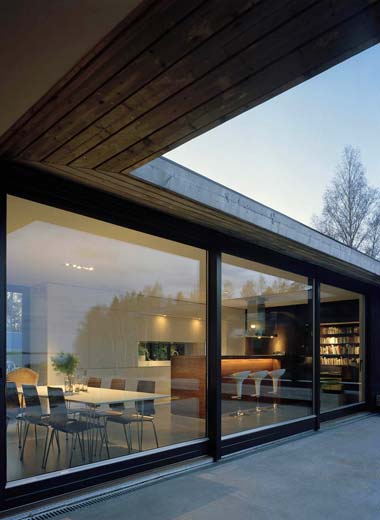 Just look at that view…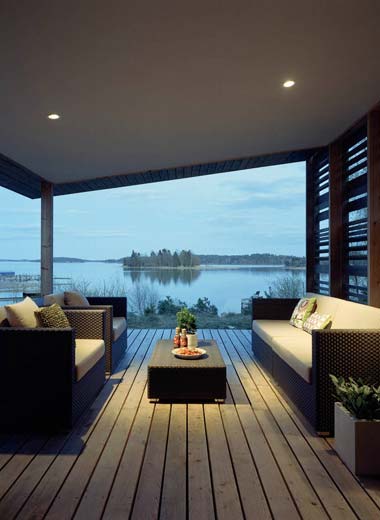 A modern yet warm and inviting atmosphere has been created through the combination of light and various materials, such as: concrete, rusty steel, untreated pine wood, oiled wenge and water.