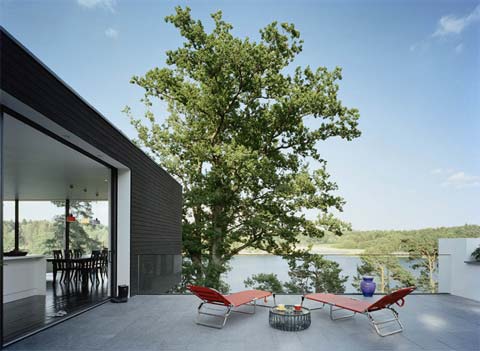 Located east of Stockholm, Sweden, this beautiful coastal home belongs to an Italian painter and his Swedish wife. What was once an old summer house has been turned into a 250 sq. meter villa with an additional 50 sq. meter studio.
Situated on a rocky slope among sculptural pine trees, the old house sat in the middle of the property surrounded by unusable narrow and highly sloped grounds. The new plan included placing the structure on the northern border, while creating flat southern exposed areas for outdoor activities.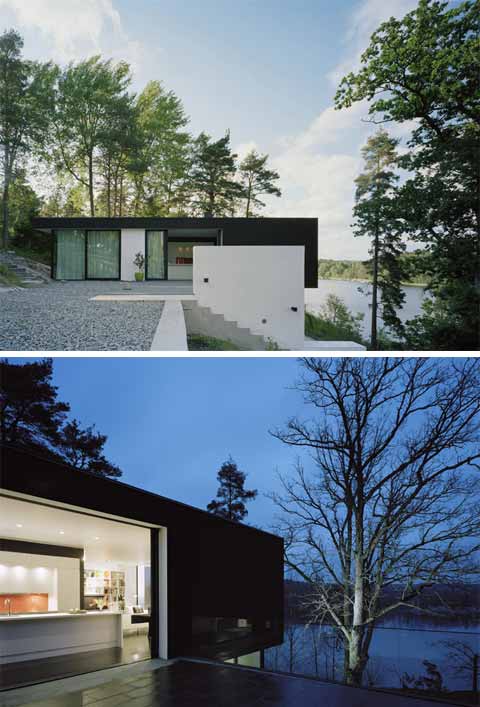 The biggest part of the building is dug into the slope, creating a large horizontal platform in ground level; the upper floor of the building takes half of this platform, leaving the other half as an open outdoor terrace extending the indoor kitchen.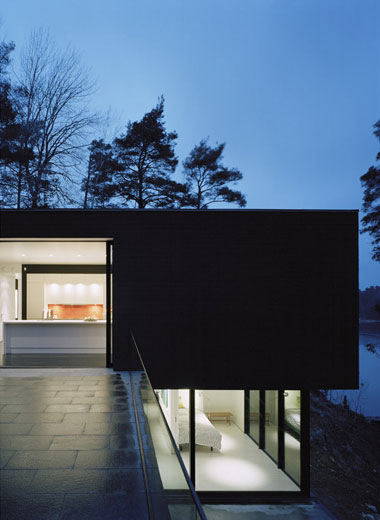 The main living area is situated next to the kitchen, and as a result of its elevated position provides scenic views of water and greenery. Indoors, the interior design is contemporary, comfortable and spacious, featuring a modern black & white color palette, large glass openings and delicate lighting fixtures.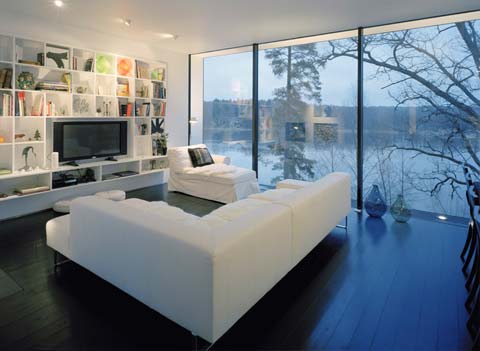 I love the modern fireplace design in the bedroom – ideal for creating a warm and inviting ambiance. And the floor lamp in the bathroom is simply perfect for relaxing with a good book while having a hot bubble bath.