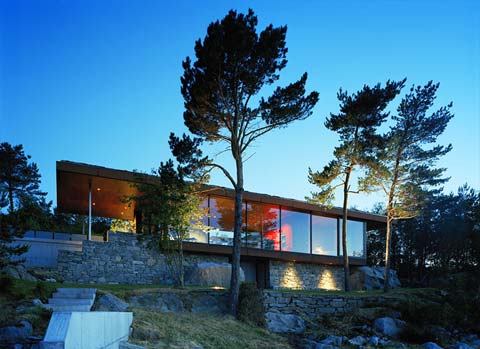 Last year I had the opportunity to visit Norway, and let me tell you this northern country is friendly and unique with some of the most breathtaking scenery in the world. When I saw this beautiful house I was instantly reminded of astounding crispy blue fjords, rock formations and windswept trees.
This private villa is situated on a stunning fjord site in Haugesund, Norway. An original house was situated on the southern part of the plot, with a cramped up sunny patio, without benefiting from the site scenic views and coastal location. The house was torn down and this amazing 145 sq. meter villa has taken its place.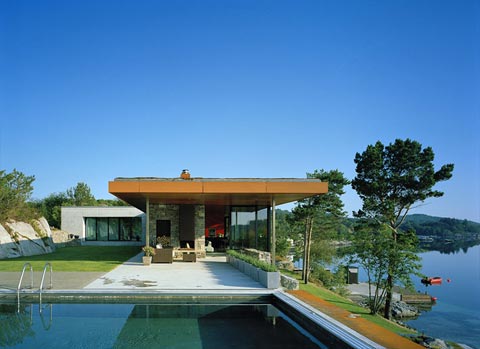 The southern side of the plot has been opened via a transparent glass shelter towards the ocean. A secluded courtyard has been formed by placing a closed concrete box towards the western entrance road.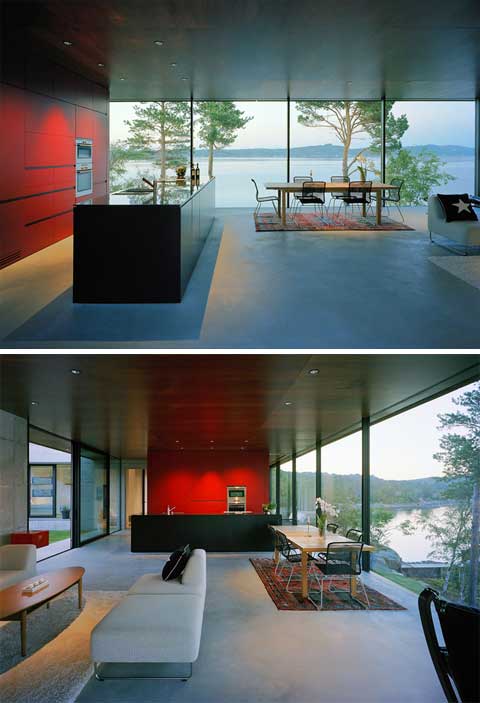 I love the interior design of this house – contemporary yet warm and welcoming, combining various materials with bold and subdued colors, like the red and black kitchen vs. the light colored living room; the minimalist dining table vs. its colorful eclectic rug; the wooden ceiling, glass walls and stone fireplace.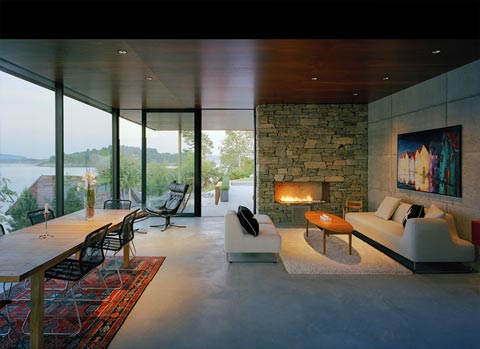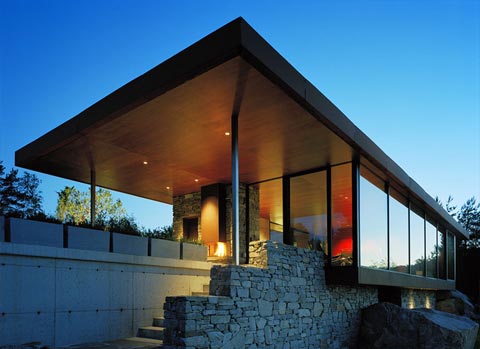 My favorite feature is no doubt the beautiful roof covered patio with its open fireplace and heated pool.