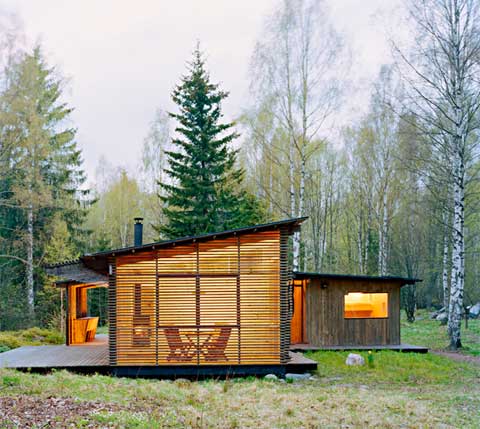 This small wooden house is a holiday home for a couple in their 60's. It's only 100 sq. meters and is built for year around use. It received the Swedish Wood Award and was thought of as a tool to explore the qualities and sensations of the site and its natural surroundings, through light, shade and changing weather conditions.
The single-story structure is divided into different areas, consisting of a well insulated core area, that can be heated in winter, which contains the main functions of the home.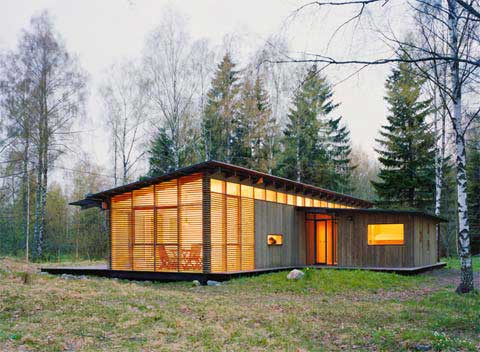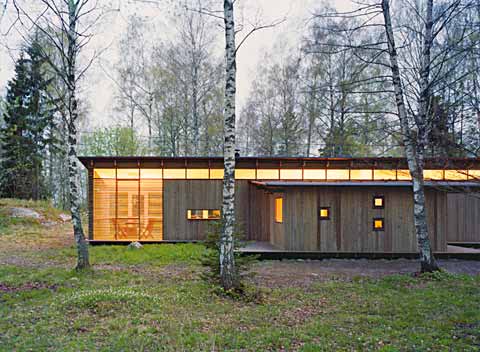 During warmer periods, the living space can be extended to the adjoining veranda and hallway, which are heated only by solar radiation. I love how the horizontal laths filter the light, causing it to change and illuminate the cabin from within, while at the same time envelop the structure in a decorative fashion.