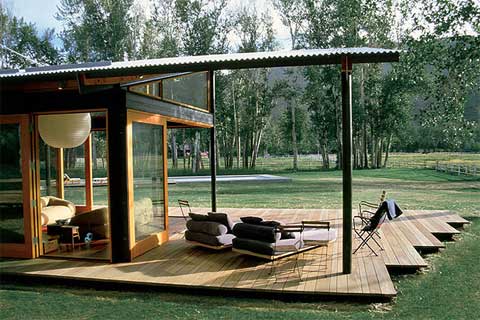 This beautiful outdoor pavilion is simply perfect for lazy afternoons catching a light breeze. Located in Broadford Farm in Sun Valley, Idaho, the structure is positioned in a natural clearing along the Big Wood River. It's inspired by local farm buildings, featuring a simple mix of materials combined with a modern take on the traditional pole barn structure.
There's no denying that one of the best things about this modern cabin is the feeling of spaciousness and its wonderful views; the house and pool followed by the aspen and cottonwood forest and the mountains in the distance.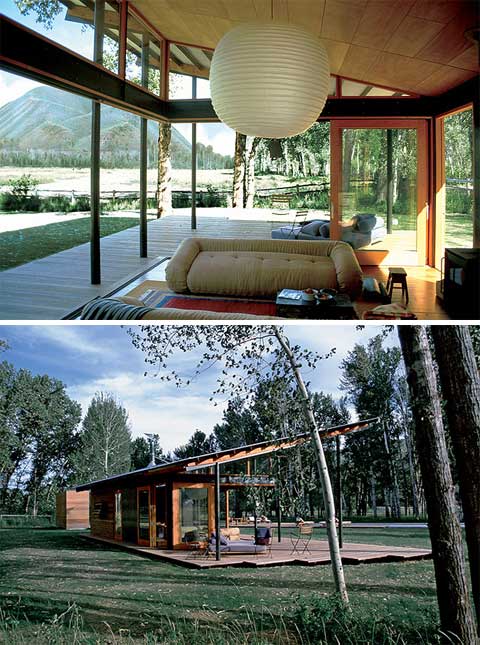 Two prominent features seamlessly connect indoor and outdoor spaces; one is the angled corrugated steel overhang, opening up to the pool area while creating a shaded outdoor deck space; the second element, which is also my favorite, is the glass walls – see how they can be folded away, creating a breezy open-air living space by completely opening it up to its natural surroundings.