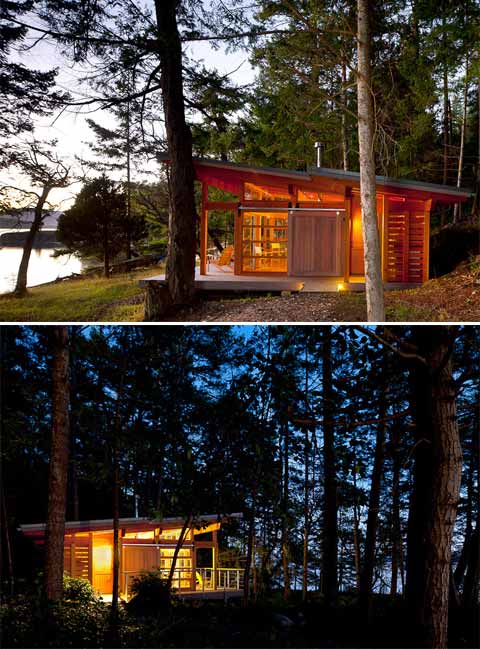 When we last wrote about Joe's House – a coastal home retreat, we knew it was one of a group of small buildings commissioned by the same client – all located on an island off the south west coast of British Columbia, Canada. Now we managed to have a glimpse of the rest of these gorgeous modern cabins. Take a look…
Resembling a traditional family summer camp, this project consists of four small connected guest cabins – all with the same footprint, yet with different configurations and different locations, surrounded by a beautiful forest and amazing views. This coastal location is quite isolated but the cabins are all situated close by.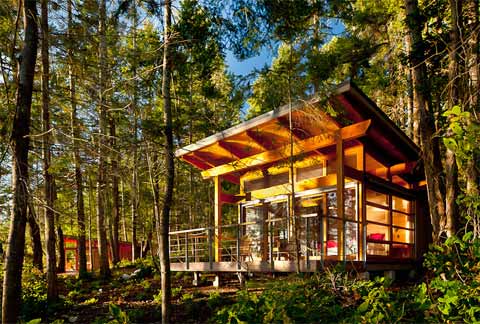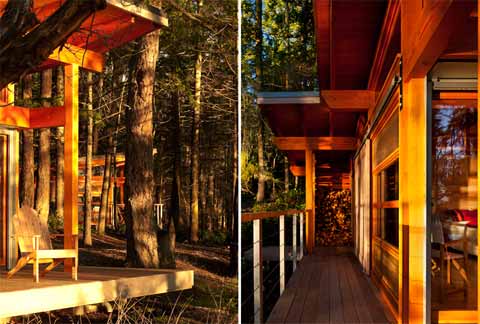 Used mainly in summer, these small buildings are all off the grid and self sufficient, completed with solar panels and rain water harvesting systems; When not in use, the cabins are shut down via an exterior shutter system.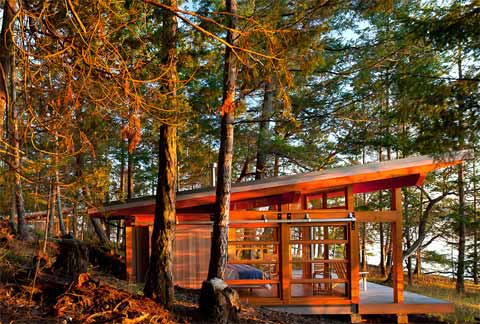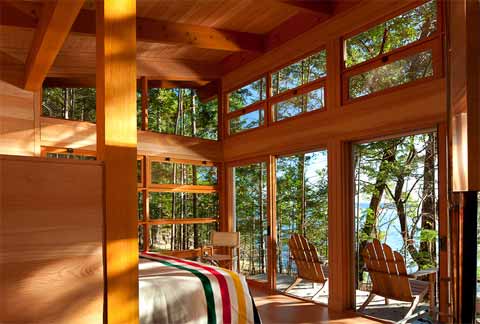 Each cabin is meticulously detailed with large horizontal glass openings; sliding doors open to exterior wooden decks, connecting living spaces to the water; a central stove adds warmth as well as a contemporary touch.