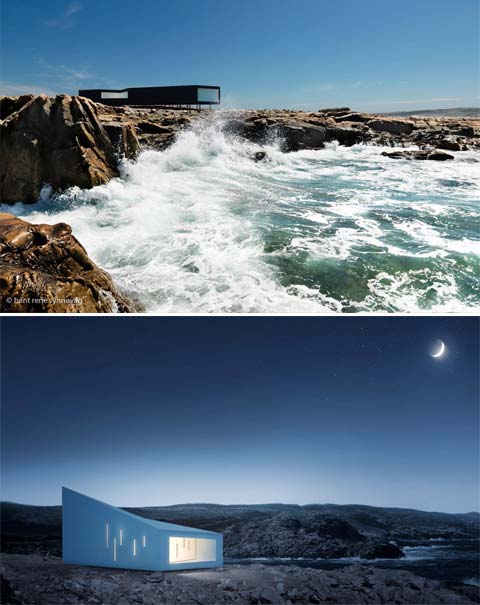 Just off the northeast coast of Newfoundland, Canada, lies one of the most tourist worthy places in the province – Fogo Island. Architect Todd Saunders has been commissioned to design a series of six artists' studios, scattered on isolated, rocky terrain locations on the island.
The main goal of this project was to rejuvenate the island through the arts and culture, while preserving the Islanders' traditions. I love how Saunders experimented with traditional architectural forms, methods and materials in such a unique location.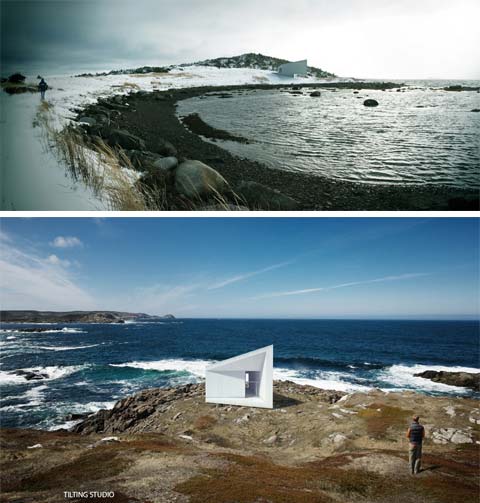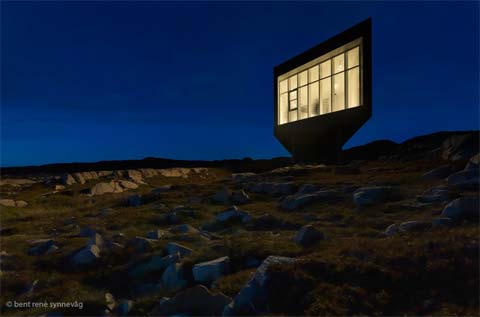 This studio reminds me of Fantastic Norway's Cabin Vardehaugen, with its geometric polygonal-shaped structure and black and white exterior design, combining traditional and contemporary elements.