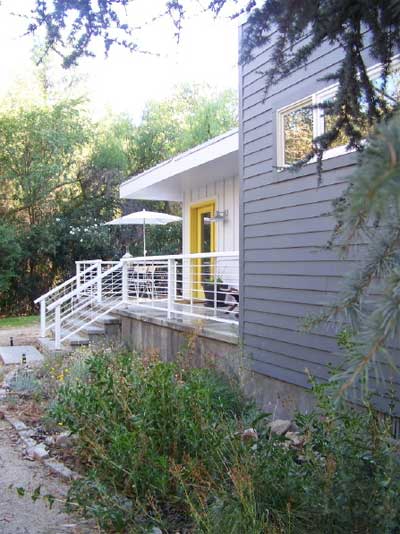 Based on a prefabricated modular frame, the Sage Residence is a small yet comfortable family home, which was built in California in 2005. The house features 3 bedrooms, 2 baths, with an open kitchen, living/dining, family room space – all in all 1,400 sq. ft. which feel much larger than it actually is on paper.
Although small it has long vistas on a sight line from the kitchen to the family room. This series of rooms lay on a diagonal open to one another at their corners, making each of the spaces feel larger, discrete rooms yet open in plan.

Outside, the actual site is unusual, establishing the backyard at the side of the property; this unique layout enables the front porch to wrap around, serving as the rear deck. Deep overhangs protect the living spaces from summer sun.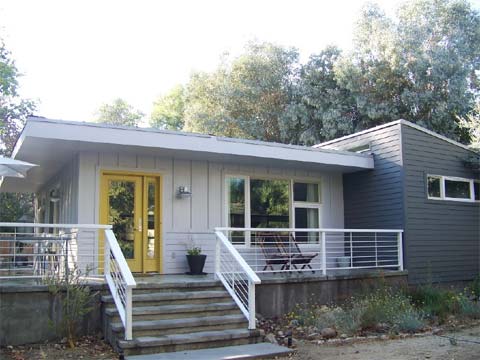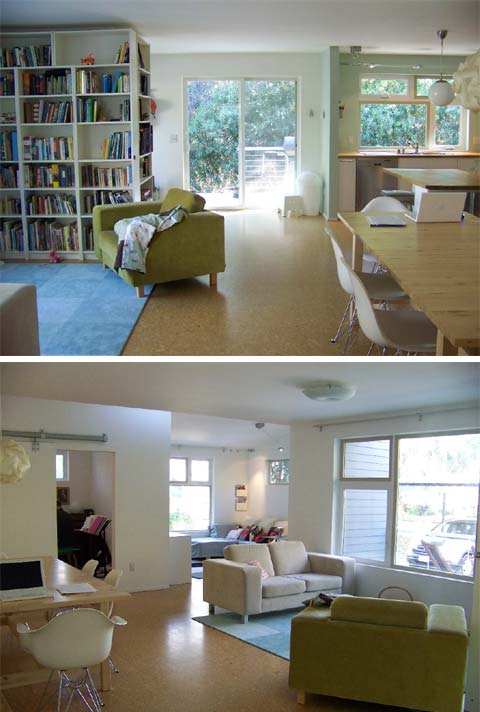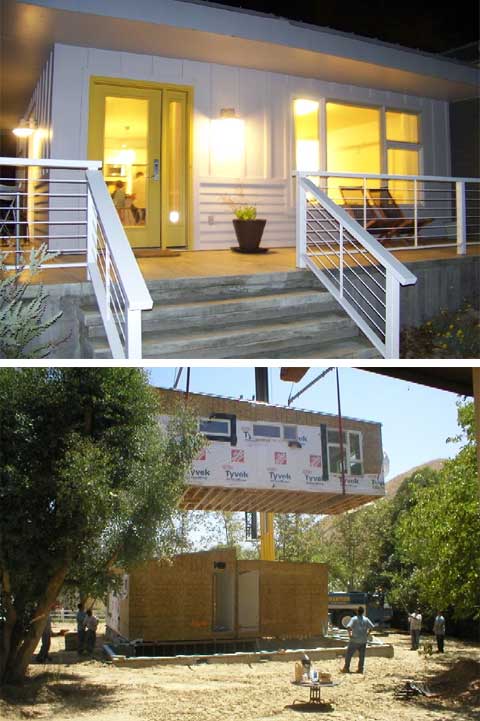 Here is a the plan and breakdown of the house into modules.