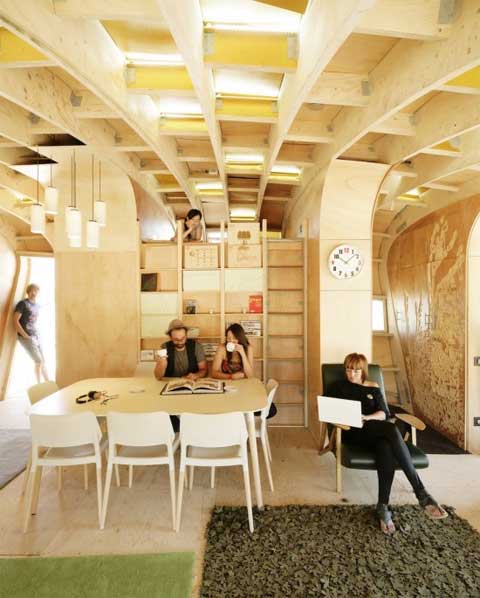 This self-sufficient prefab home is called the FabLab House (among other names like 'forest zeppelin' or 'whale belly'). It was presented at the Solar Decathlon Europe 2010 competition in Madrid. Its goal? To design an integral solar house, which will generate maximum resources with minimum investment.
Instead of a passive consumption space, this is an active center of resource production. The prefabricated house generates more than twice the energy it needs to function, via its photovoltaic system (which is currently the world's most efficient flexible solar panels, made with both Spanish and American technology), by producing food in its permaculture garden and fruit trees, and via its global network of information, producing knowledge and connection to the world.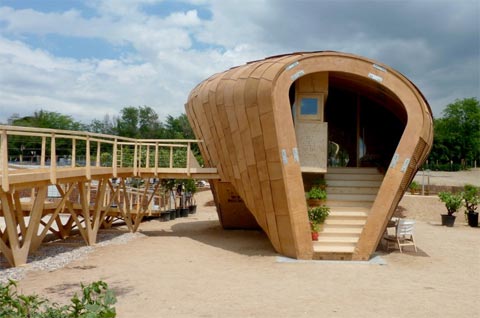 "A house is like a tree that captures energy with its solar 'leaves' and sends it down to its roots, where is stored, shared, or returned to the house to produce the fruit of electricity."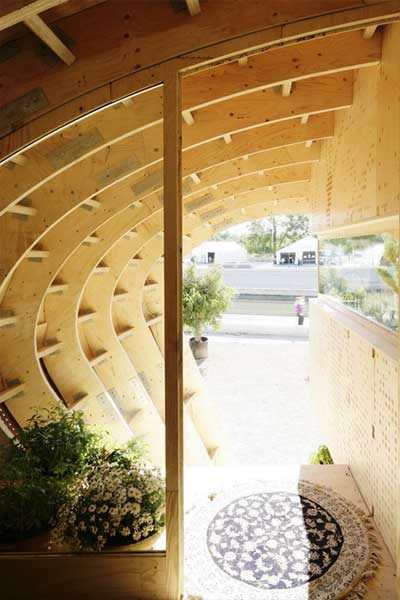 This prefab also features a control system, designed to provide detailed real-time monitoring of its behavior and its interaction with the environment. The interior space is a multifunctional loft for living and working; it includes a bedroom, kitchen, a small Fab Lab, a bathroom and a small loft for guests.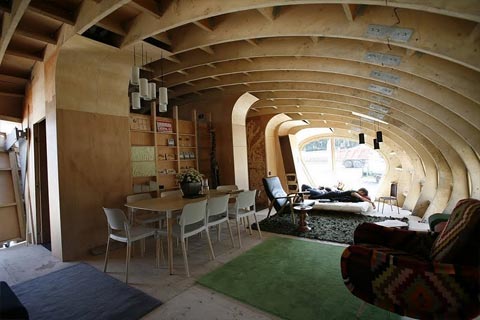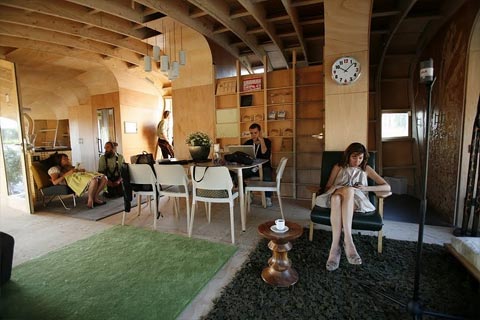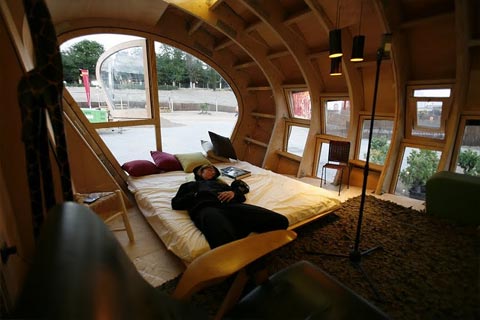 This project has been produced by the Institute for Advanced Architecture of Catalonia (IAAC), involving architects and experts from around the world. Developed with an open design, the structure can be fabricated with local materials anywhere in the world.
If you're interested you can configure it from various models: Hut (12m2), Refuge (24m2), Studio (36m2), House (60+60m2), Villa (96 + 96m2), and should you have 45.000€ (+ taxes) to spare – the house can be yours.