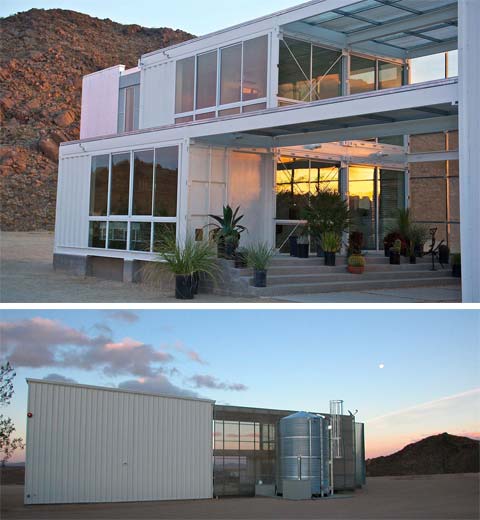 Who would have thought a container home would flourish in the desert… Take a look at Tim Palen's spacious house and studio at Shadow Mountain. It is the first re-purposed shipping container home permitted and built in the Mojave Desert – a hybrid green machine for living.
This steel structure is constructed from 5-20′ long recycled cargo containers that were fabricated and finished in Los Angeles and then shipped to the site where they were erected and stacked 2 high in 15 minutes each. Wow!
This prefabricated one bedroom home has been adapted to serve as a separate photo studio and storage building.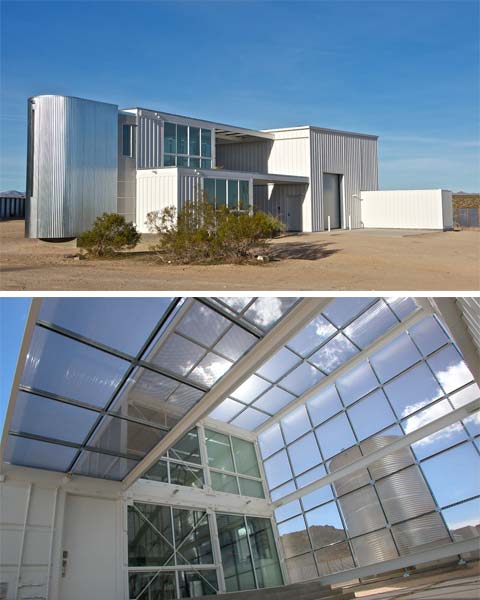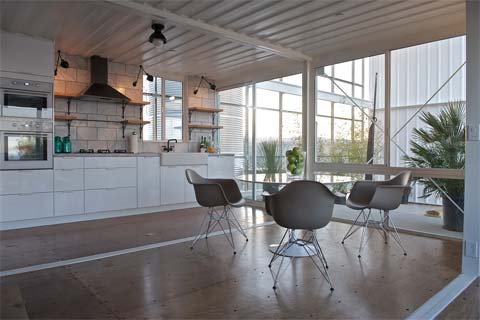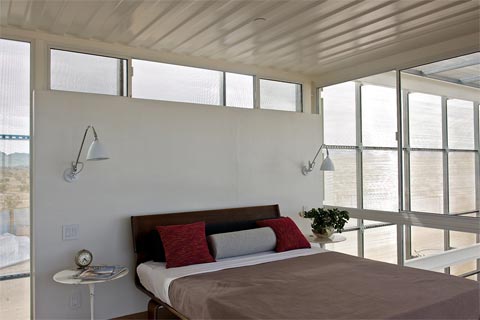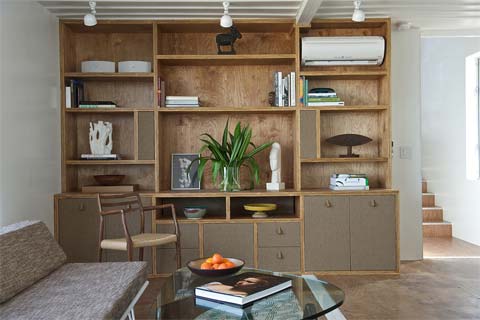 The entire project is composed of six ISO cargo containers, a Butler pre-engineered building, a 10,000 gal. storage tank, a solar shade canopy and an integrated adjustable steel framing system that provides strength, earthquake, fire and wind protections, as well as large window and door openings to maximize natural daylighting, ventilation and cooling.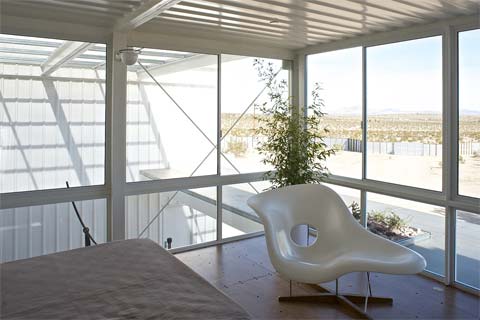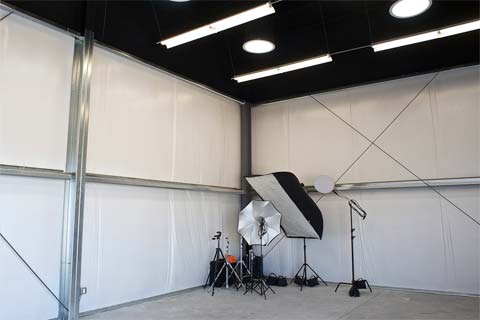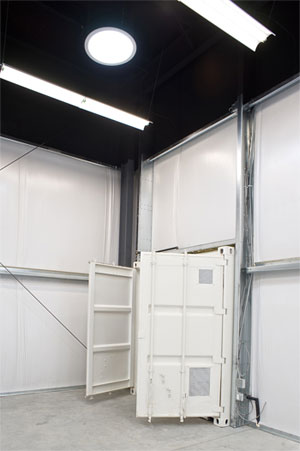 Other sustainable features include passive cooling, solar electric and water heating panel arrays, a living roof system planted with native desert plants and sedums and greywater irrigation, water harvesting and storage systems, Energy Star rated appliances, fixtures and heating systems, and more.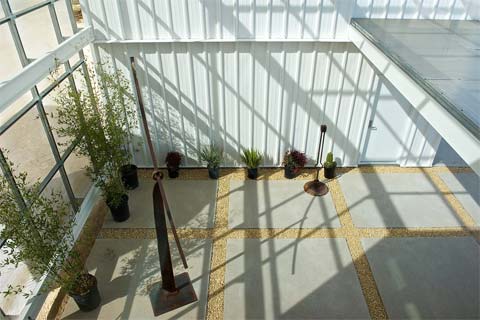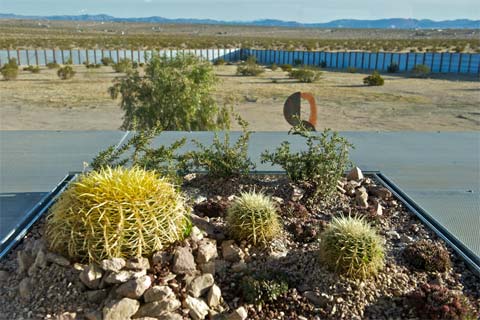 In terms of costs, finished construction costs, including footings and sitework was $150/SF.
This project is a prototype of 2nd generation pre-fab design and a kit-like housing product developed by ecotechbuild.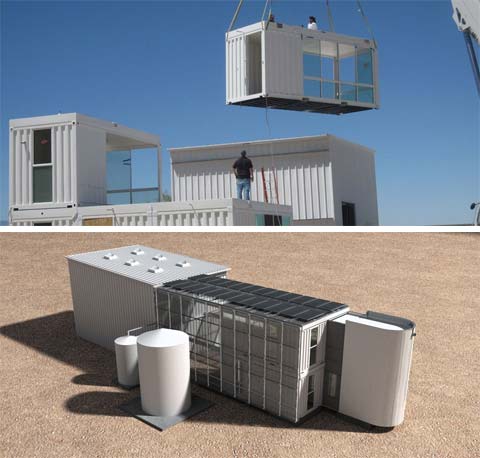 Architects: ecotechdesign
Photography: Jack Parsons.