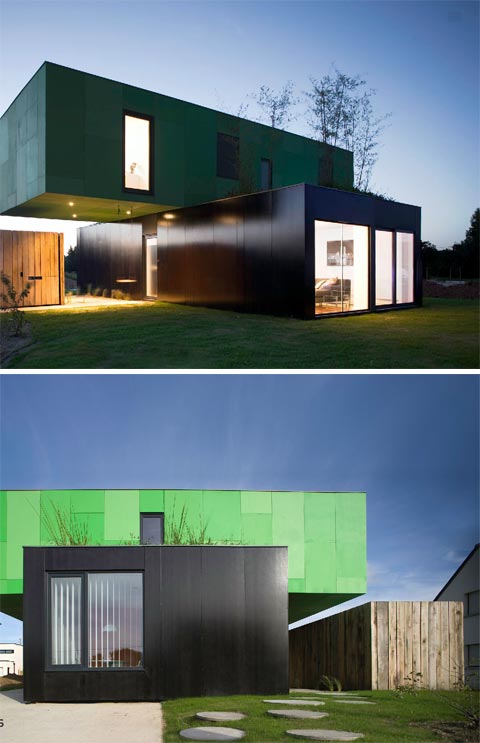 This modern container home is absolutely beautiful. Located in Pont-Pean, France, if I'm not mistaken, the Crossbox house is a small 104 sq. m. family home constructed from four shipping containers.
The structure is cross-shaped; two black-painted containers compose the ground floor, and two green-painted containers compose the second floor, positioned to create shade, a roof garden terrace, and of course, a point of interest.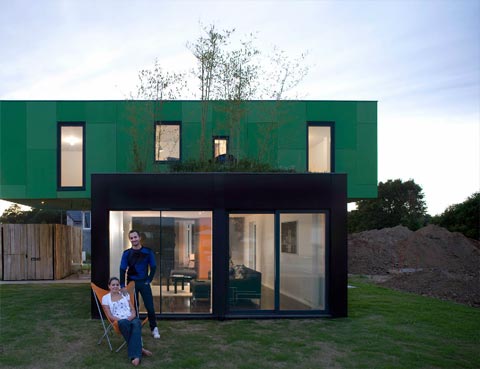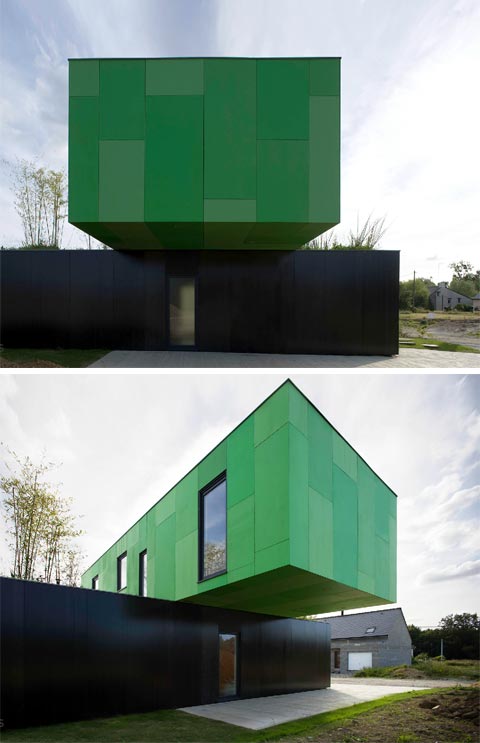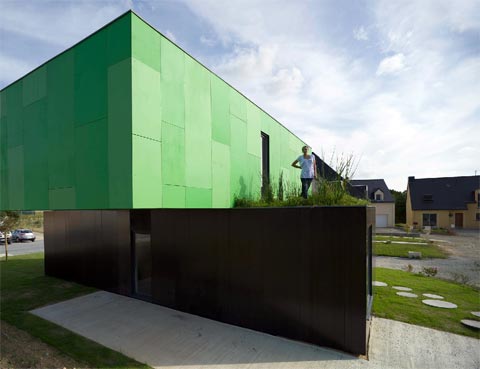 The floor area of this small prefab is only 104 sq. meters. However, the design was carefully planned, from the playful swing hanging from the second floor, to the semi-open garage space on the other side of the house.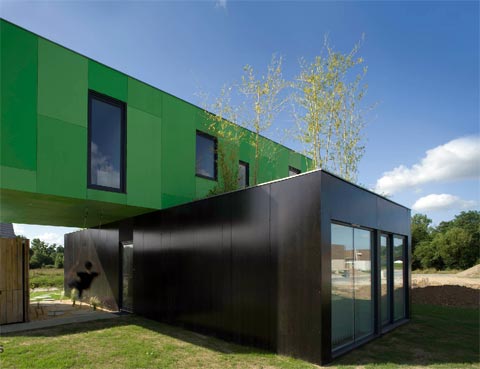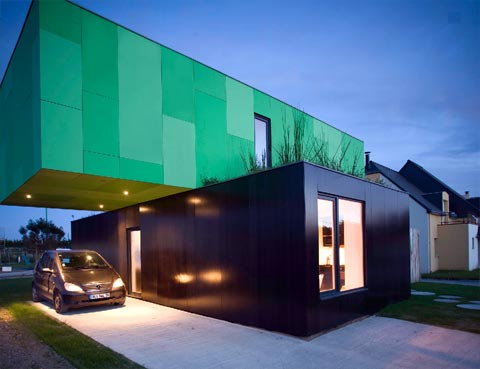 I love how from a certain angle, all you can see are three surfaces – wood and metal – black, green and untreated shades of brown and silver.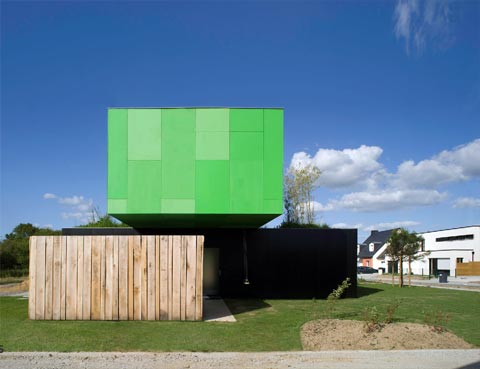 Inside, interiors are contemporary and stylish, featuring dark wooden floors, crisp white walls and the occasional design element in bold orange.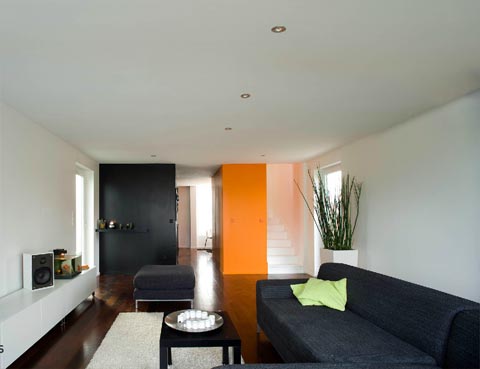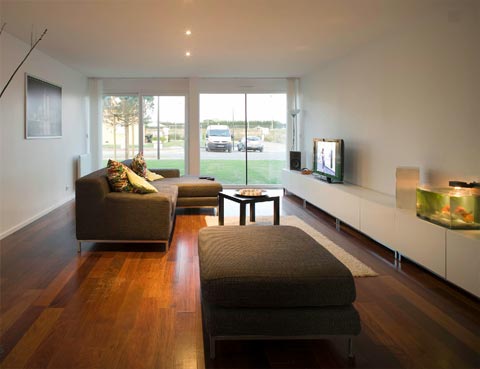 Architects: CG Architectes
Photography: Javier Callejas