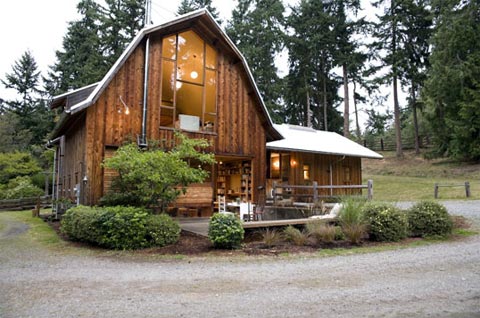 Barn conversions are common in rural surroundings. You already have the space, so why not utilize it as your home, a guesthouse, a studio or even a home office… Nowadays, these large open spaces can be renewed with a modern touch or preserved by keeping their original country feel.
In this project, the owners succeeded in combining the best of two worlds, transforming an old barn into a contemporary living space with a rustic touch.
This conversion is truly charming! To me it depicts the ultimate country lifestyle – a cozy, rustic getaway nestled in a gorgeous back country setting.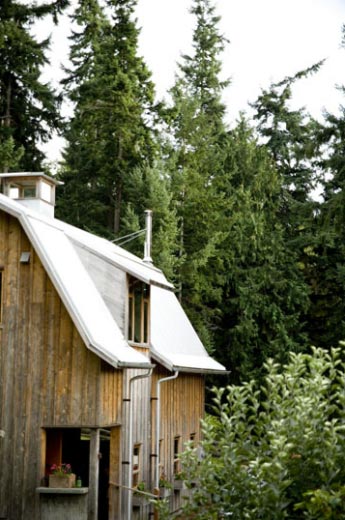 You can sense the look and feel of this home just by looking at its entrance; a rustic Dutch door, a glass panel, and a small shelf holding a delicate flowerpot – all seem to say: Welcome!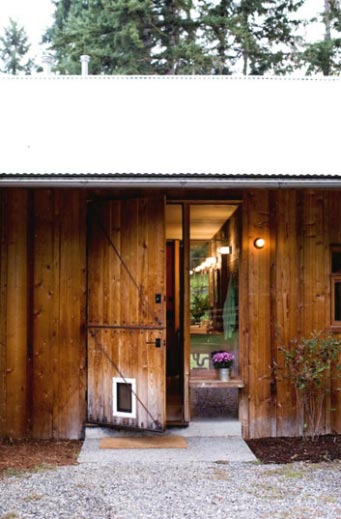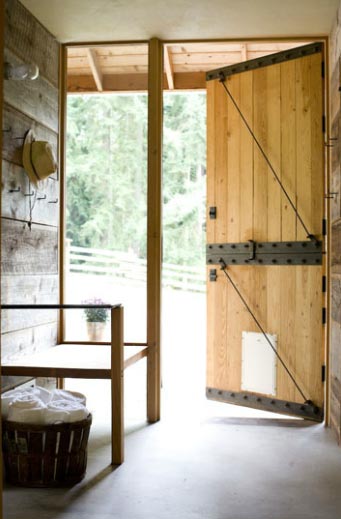 Wooden elements, such as beams and walls, have been preserved beautifully; the ground floor is a single open space, consisting of a large open kitchen, and an intimate living room, two suspended open shelving units for storage, and a dining area that opens up, via sliding doors, to the great outdoors.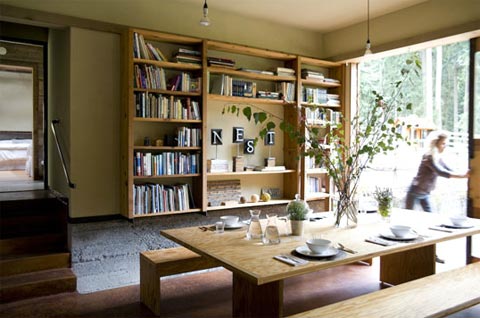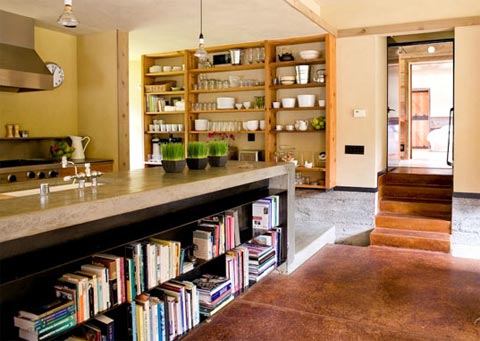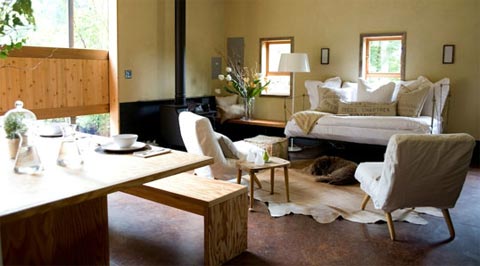 I love the way the unique Gambrel roof design is enhanced by the large glass window; such a charming feature that floods the space with natural light and views of tall conifer trees.