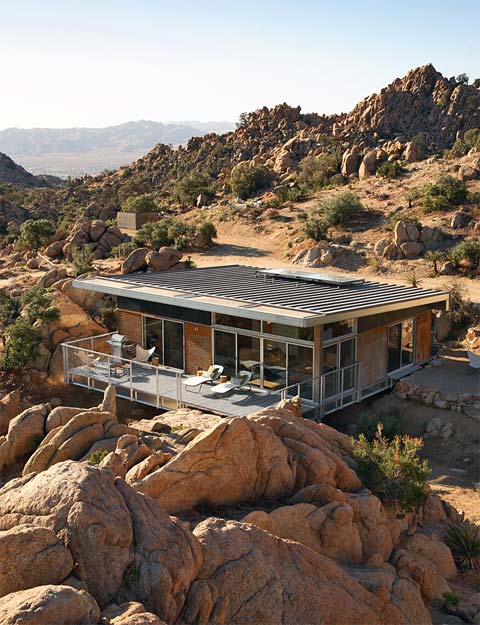 The Bluesky Home in Yucca Valley, California, is a beautiful, modern prefab. Nestled among impressive rock formations, this small, prefabricated house blends perfectly with its desert surroundings, ensuring minimal site disruption while maximizing views and retaining privacy. On top of that, it's also adaptable, sustainable, modestly scaled, durable and economical.
This 1,000 sq. ft. house consists of a large open plan kitchen/dining room and living room, two bedrooms, a bathroom and various storage spaces.
Interiors are defined by the placement of storage cabinetry, eliminating interior framed walls. A large 340 sq. ft. deck, positioned above the site surface, and a few patios provide outdoor spaces to enjoy breathtaking desert views.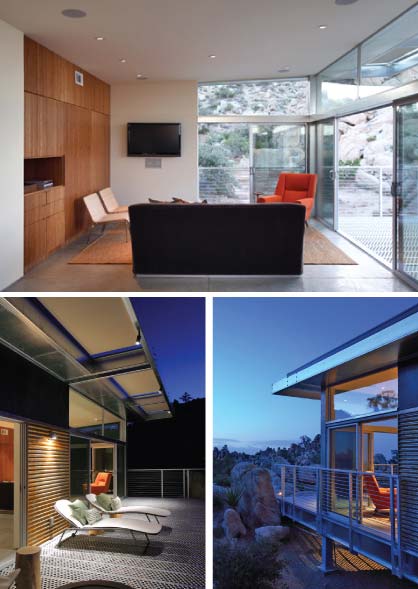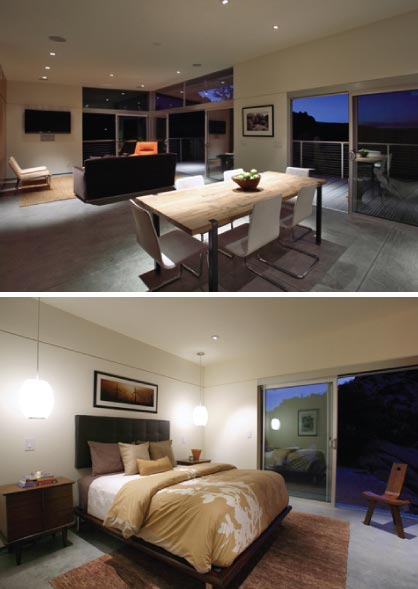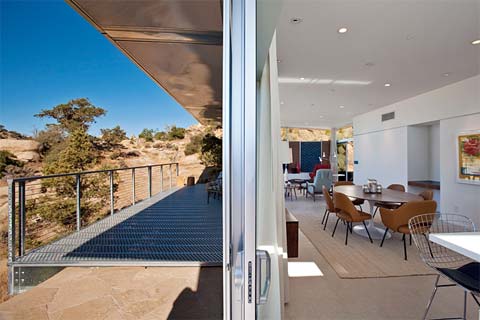 Supported by moment-resisting columns and beams of cold-formed, light gauge steel, the prefabricated structure is composed by a grid of pre-manufactured Steel Thermal Efficient Panels, "STEP's," and standardized building components;
the bathroom module is built off-site and delivered finished with the flat packed kit-of parts; solar technologies provide electricity, hot water and space heating. Within an 8 week construction schedule, the house was completed at $270/SF.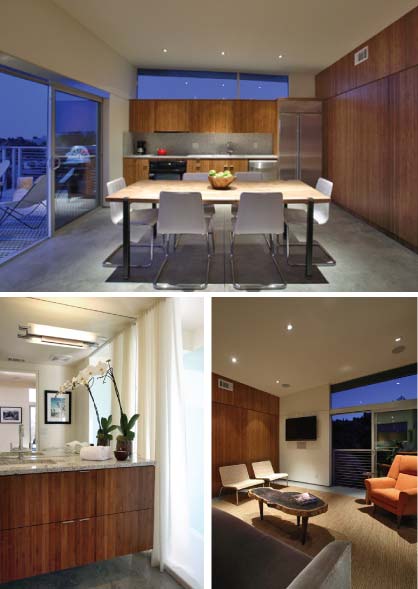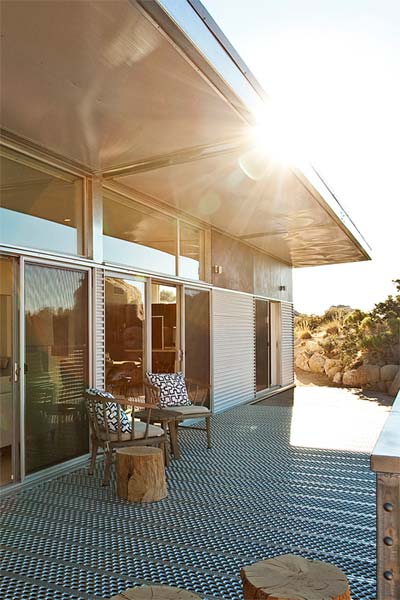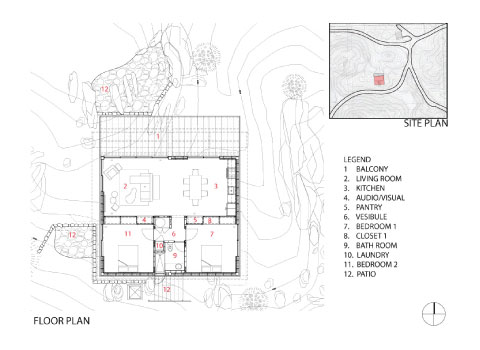 Photos by : Nuvue Interactive | More info at O2 Architecture