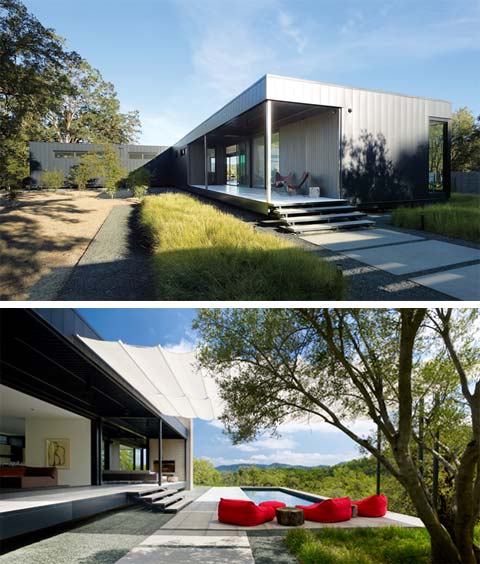 Seeing a house coming to life is always exciting, and when it's done in one day – that's just brilliant! The Long Valley Ranch serves as the Burton family holiday home; it's comprised of 10 different-sized recycled steel frame modules, forming a modern two-bedroom prefab house. It took three months to prefabricate the modules in the factory and just a single day to assemble all the components on site.
This contemporary home sits on a large rural property in Mendocino County, CA, framing views of a canopy of mature oak trees to the south and east. It has a total space of 2,200 sq. ft. with an additional 1,400 sq. ft. of covered decks.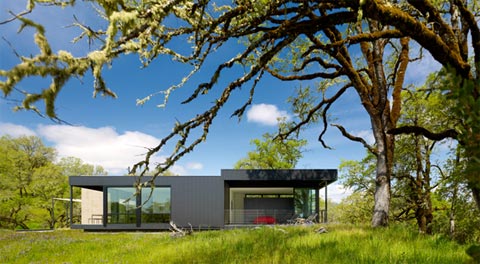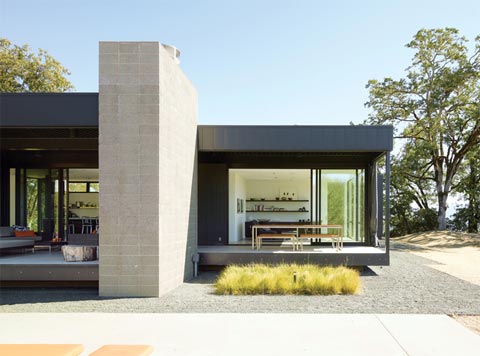 The main volume consists of an open plan. The living room, kitchen, and dining room open onto an outdoor covered deck with an outdoor fireplace and pool area.
From the main volume, the master bedroom extends to the north, following the edge of the hilltop and ending in a private deck that takes in the morning light from the east.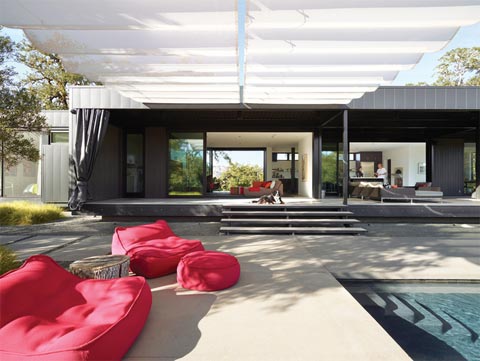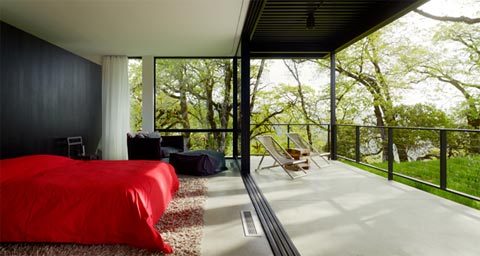 Huge sliding doors open the house to the outdoors and virtually double the living space. Deep overhangs provide shade and protection from rain, allowing the owners to leave their doors open year-round and hang out on the deck even in inclement weather.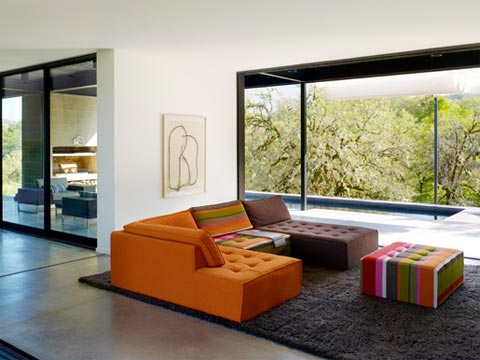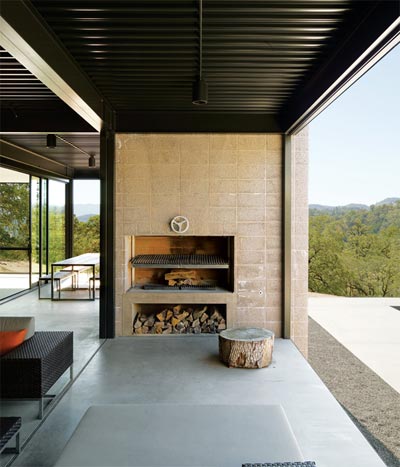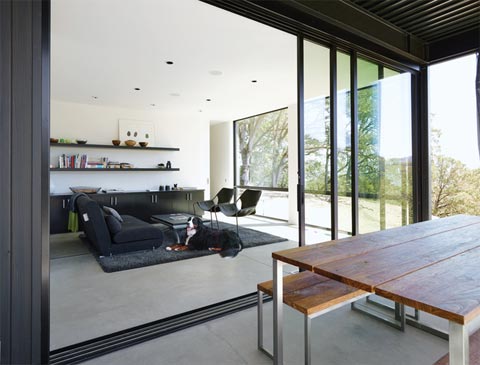 It is simply amazing to see how this residence was assembled in a single day. The modules were trucked to the site with all walls, appliances, fixtures, and cabinets already installed (even the concrete floors were poured in the factory), then craned into place to form an L-shaped plan; bolted together; and finally welded to steel plates on the concrete block foundation.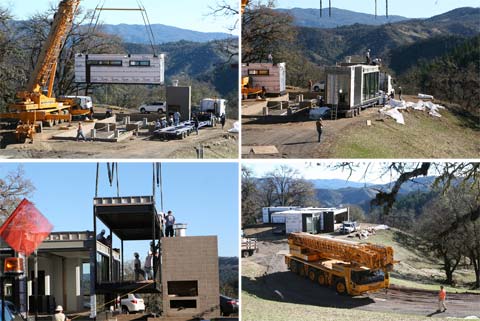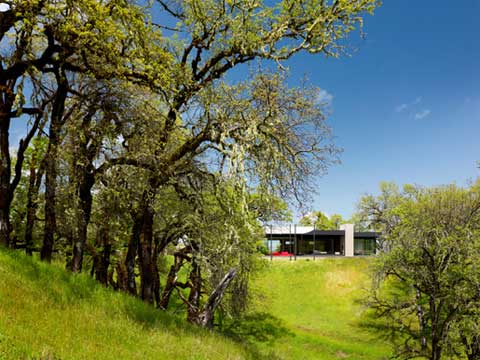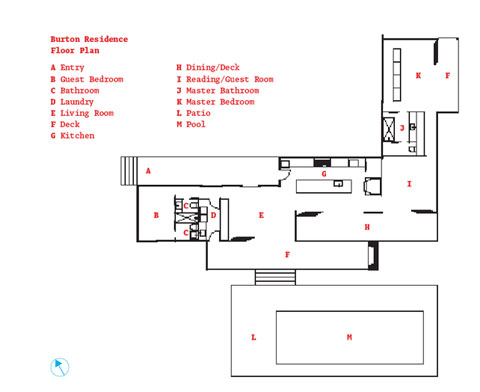 Architects: Marmol Radziner
Photography: Dwight Eschliman