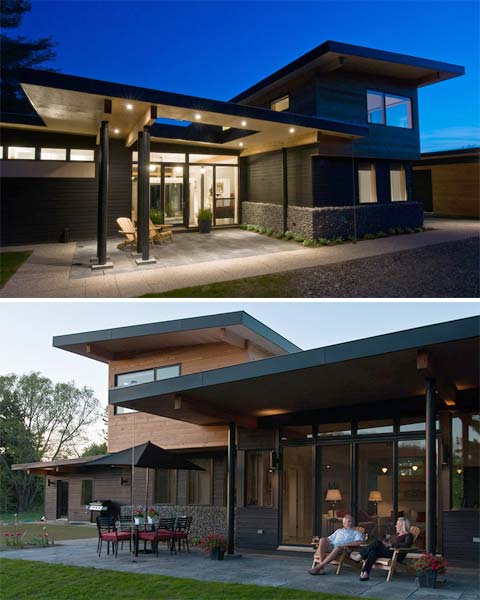 Overhangs are a great architectural feature; they provide shade in summertime, create sheltered outdoor spaces, and add loads of character to your house. Located in Huntsville, Ontario, the Muskoka River House creates that same effect by featuring butterfly roofs and large overhangs, constructed from R40 SIPS (Structural Insulated Panels).
This beautiful 2,600 sq. ft residential home features generous volumes, interconnected by an expansive ceiling over the entire main floor. Natural woods and black siding add interest to the design of the structure, with the upper floor floating above a grounded base.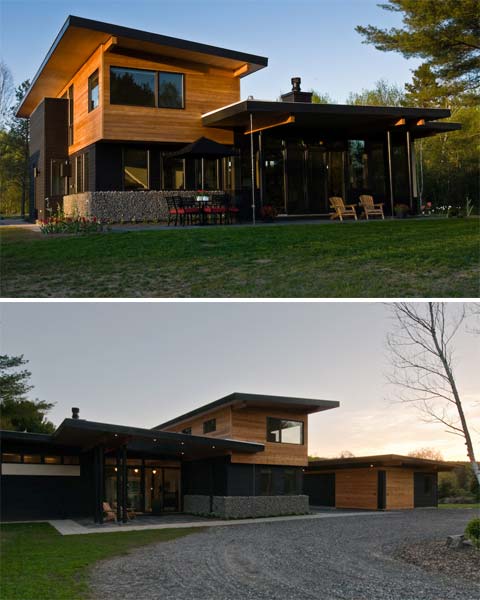 The house consists of two counter posed butterfly roofs, supported by a series of beams on round steel columns; a garage/workshop features a roof that is actually an extension of the lower butterfly roof of the main building; a gap in between creates a unique composition – an outdoor area that connects both buildings to each other and to the landscape.
Inside, the overall design offers warm and cozy living spaces; I love how light natural wood blends with white painted walls; the choice of furnishing combines modern with rustic, creating an elegant yet unpretentious atmosphere.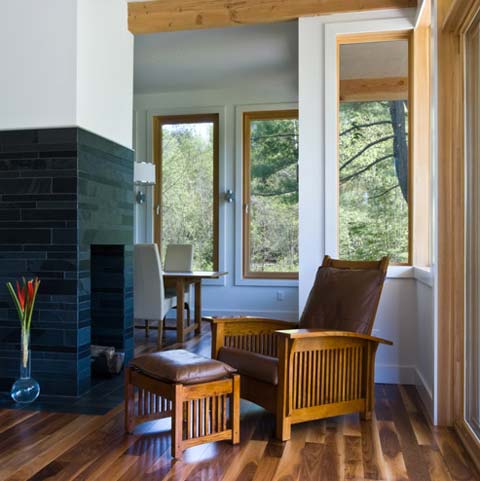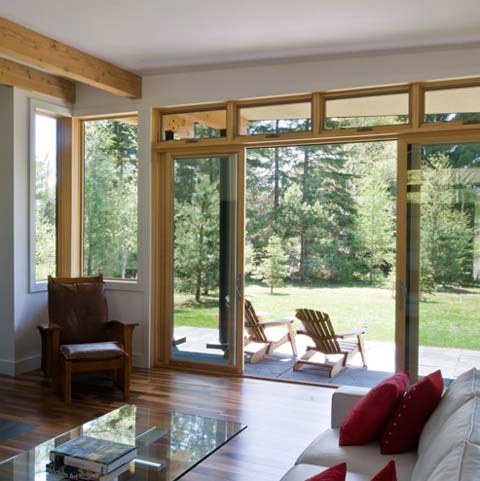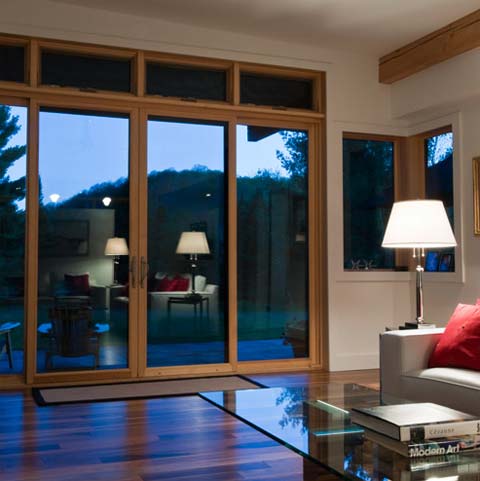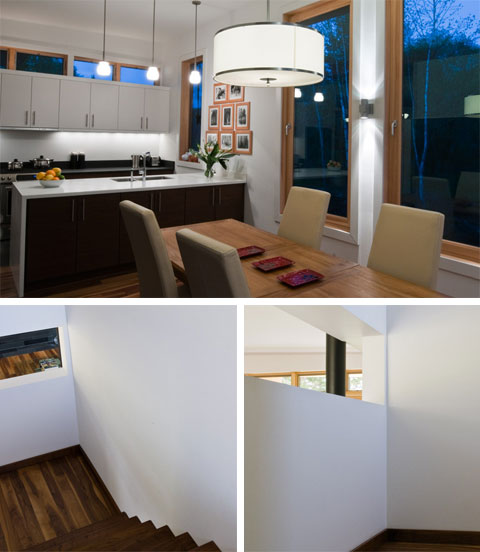 Architects: Trevor McIvor Architect Inc