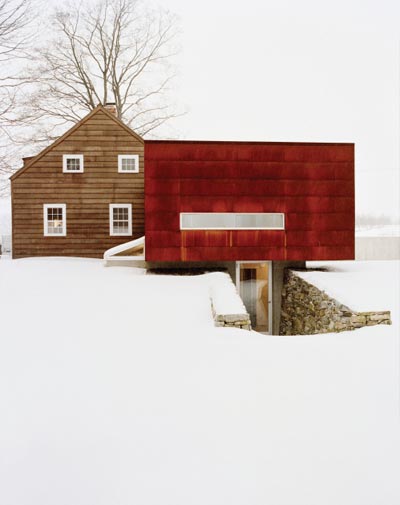 What was once a much-neglected 18th century homestead in an apple orchard in Columbia County, NY, has been beautifully transformed into a modern cottage home with simple clean lines, completed with a new addition with a distinct character of its own.
Stripping back the original structure revealed the classic shape of a house with four windows, a door, and sloped roof with a chimney on top. All the windows, cedar siding and roof shingles have been replaced in consistency with the house origins.
The renovated house features a living/dining room on the ground floor, separated by a through wall fireplace – completed with two bedrooms and a bathroom upstairs.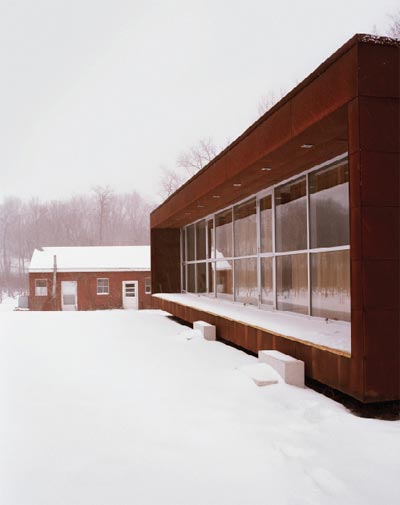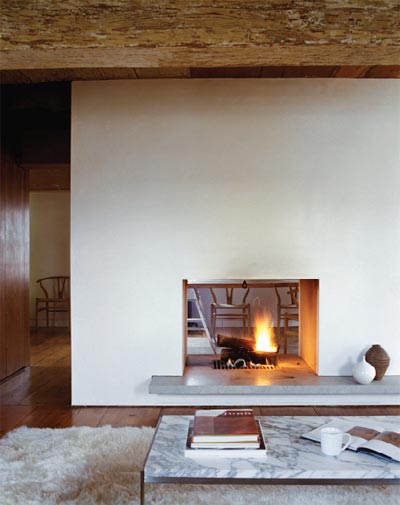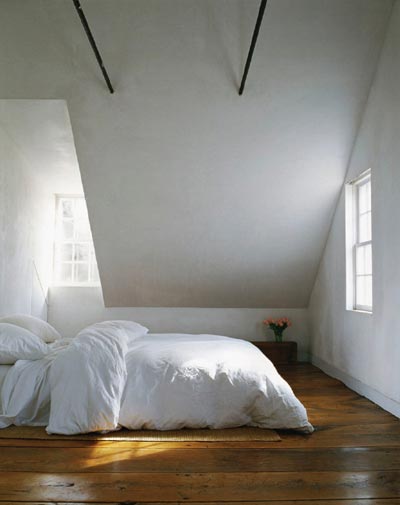 To complement the pure simplistic traditional style, an addition has been designed based on the simple rectilinear form inspired by trailer homes. The new structure is separated from the house by a continuous glass gasket; cladded with Corten steel, the exterior will rust in time and complement the cedar siding of the house.
The new addition contains an industrial kitchen, guest bedroom and shower room on the ground floor and an exercise room, sauna and steam room in the cellar, which has a large glass door that looks out over the lawn to the orchard.